Is WWE's title unification good or a bad concept?
Is WWE's title unification good or a bad concept?
Apr 11, 2019, 07:16 pm
2 min read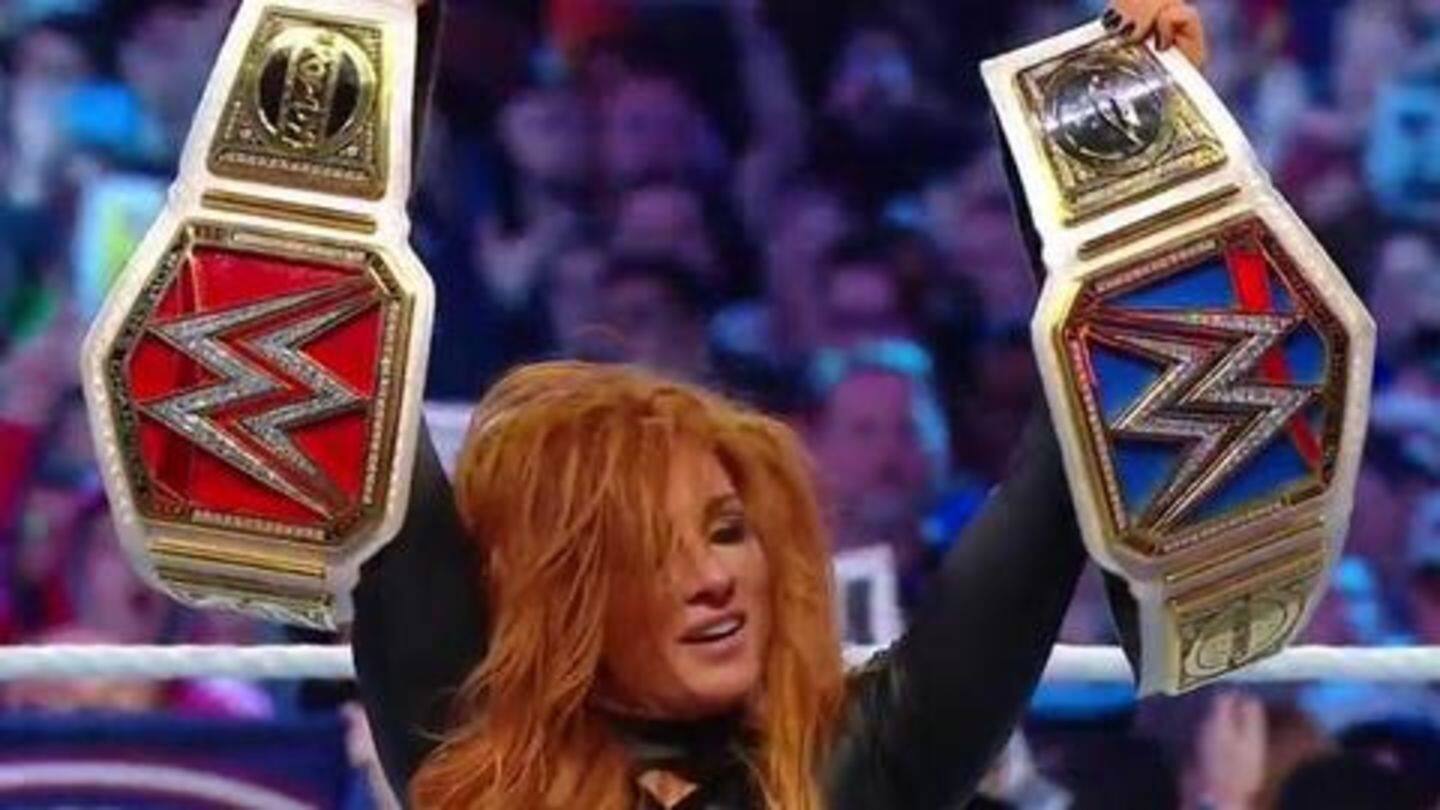 WrestleMania 35 gave us an indication that WWE might be considering title unification. As Becky Lynch won both the Raw and SmackDown Women's Championship at the event, a title unification with respect to WWE and Universal Championship was teased this week on Raw. This has led to the WWE Universe talking if this is a good idea. Here we analyze the pros and cons.
The champion of champions
The biggest advantage of the title unification is that we get to see a definitive champion. The concept of dual champions across multiple brands always keeps the question ticking as to who is the best of all. While WWE decides it through a Champion vs Champion match in Survivor Series each year, once the champion changes, the question pops up again.
More appearances by the champion
Another big plus of the title unification is that the champion would get to appear on both the brands. This would lead to fans getting the glimpse of the champion on each and every show. While it does not necessarily mean that he/she would defend it in every show or brand, a superstar at every pay-per-view is a good concept.
A setback for the mid-card wrestlers
Starting with cons, the first and foremost one is that the competition decreases with title unification. Moreover, it is the mid-card wrestlers who suffer the most. The top guys get the shot at the champion. Dual champion leads to the mid-cards getting a chance to make name for themselves. Example, Kofi Kingston would have never been the champion today had there been title unification.
One champion with a contender from both brands
As the debate continues whether the single champion is a good concept, the author feels that the planning is all that matters. The author suggests that if a single champion is brought in, contenders from both the brands should fight each other to determine the ultimate champion. Further, the concept of putting both the contenders in the fight makes complete sense.