Gavaskar feels Virat Kohli lacks leadership experience
Gavaskar feels Virat Kohli lacks leadership experience
Sep 13, 2018, 08:28 pm
2 min read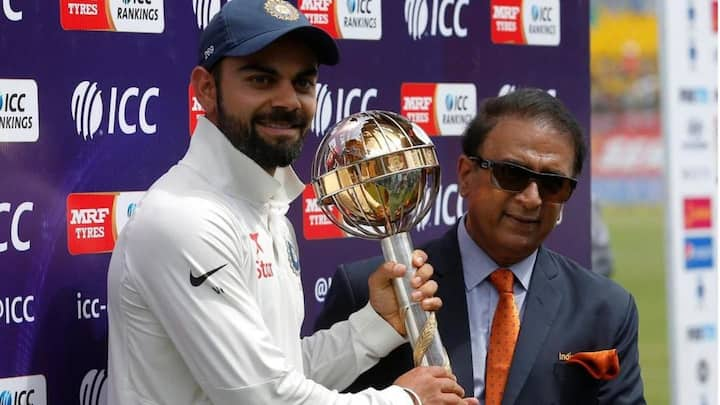 India lost the recently concluded 5-match Test series against England by a whopping 1-4 margin. This was India's second consecutive series defeat, away from home, this year. The performance has raised questions about Kohli's captaincy. In the same regard, legend Sunil Gavaskar criticized Virat Kohli for not getting his field placements and bowling changes right during the series. Here is more on it.
Right decisions could have made the difference, feels Gavaskar
"He (Virat) still has a lot to learn. Like we saw in South Africa earlier and now in England too, there were instances when right field placements or timely bowling changes made by him could have made a big difference," said Gavaskar to India Today. Gavaskar also added that, at times, Kohli's lack of experience shows on the field.
England lower order came out strong
The worrisome aspect is that India lost the matches they should have ideally won. It was mainly because of two reasons, batting collapse and Kohli's decision making. Kohli didn't get the bowling changes right, at crucial times and that allowed the English lower order to come out strong. In the end, those extra runs made the difference.
India need to get their thinking cap on
The only silver lining for India is their bowling, besides Kohli's magnificent form with the bat. Time and again we saw the Indian bowlers pick wickets in a heap. Further, certain batsmen like Pujara and Rahane performed well on few occasions. India need to get their thinking cap on. Next up is the crucial tour of Australia in 2018-19.
What should India do against Australia?
Kohli needs to be smart as a skipper and get the on-field decisions right. Moreover, the team also needs to sort their batting out especially the opening. Seniors like Cheteshwar Pujara and Ajinkya Rahane have to contribute consistently.