The five most controversial things done in WWE
The five most controversial things done in WWE
Aug 05, 2018, 03:54 pm
3 min read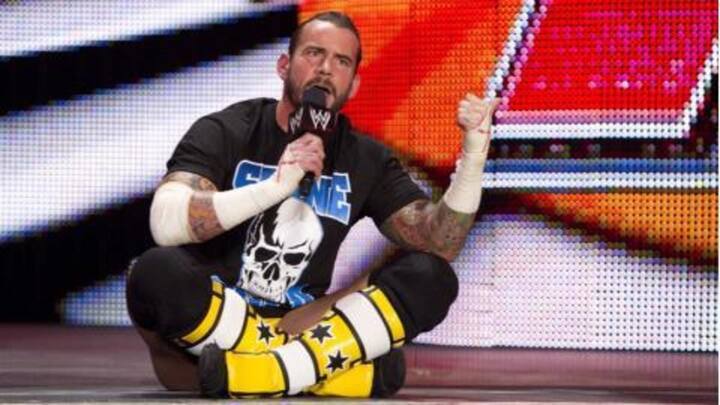 The WWE may be the most popular wrestling promotion in the world, but it has, at times, indulged in malpractices. There have been lawsuits filed against the company for ill-treatment and mismanagement of its stars. WWE has also pushed storylines involving xenophobia and discrimination over the years. Here we give you an insight into some of the most controversial things done in WWE.
McMahon's steroid trial: WWE boss was accused of supplying steroids
Nowadays, the WWE has a no-nonsense attitude regarding steroid abuse and implements a rigorous drug testing policy. However, this was not always the case. Vince McMahon was accused, in 1993, of using a urologist with steroid connections to provide his roster with steroids regularly. The doctor was convicted, but McMahon avoided prison time after a court battle.
The Kliq and their Curtain Call
Wrestlers have fought as 'heels' (villains) or 'babyfaces' (heroes) and in the mid-90s, such kayfabe characterizations were taken seriously. Wrestlers would never do anything that could break kayfabe. In 1996, the four friends Triple H, Shawn Michaels, Kevin Nash and Scott Hall, who were playing opposing characters hugged each other before the audience, breaking kayfabe for the very first time.
When WWE used real-life tragedy to propagate storylines
Eddie Guerrero was an athletic superstar, beloved by the fans, and it came as a great shock to the WWE universe when he passed away in 2005. But WWE used Guerrero's death to augment storylines. Rey prayed to his friend's soul and carried his memory in matches. Even Randy Orton claimed that Guerrero wasn't in heaven, but in hell. Extremely distasteful!
One of the most talented performers in WWE history, CM Punk never got his due. McMahon's handling of superstars made Punk do something that would get immortalized in WWE folklore. On a live Raw episode, Punk sat cross-legged and aired all his grievances about WWE. He spared no one that day, so much so that the microphone's audio was cut off by WWE officials.
The Montreal Screwjob: Vince McMahon destroys Bret Hart
Montreal is the hometown of Bret Hart and it is where McMahon double-crossed him in real life. Hart was facing Shawn Michaels for the WWE Championship in Survivor Series when during the match McMahon suddenly instructed the referee to call for the bell to ring, ending the match in Shawn's favor. Hart was shocked and left WWE for World Championship Wrestling, WWE's rivals.