Ranking the best mid-fielders to have won the Ballon d'Or
Ranking the best mid-fielders to have won the Ballon d'Or
Nov 06, 2019, 07:27 pm
2 min read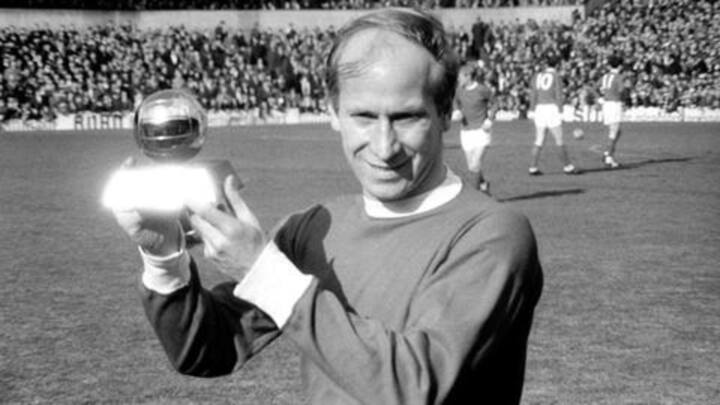 The Ballon d'Or is the most prestigious award which could be ever won by a footballer. Having been awarded since 1956, there have been 25 different winners of the coveted prize in its 63-year history. The award is given to the best footballer of the year, be it a striker, mid-fielder or defender. We rank the greatest mid-fielders to have ever won it.
An Englishman who began a revolution among English footballers
George Best is undoubtedly the greatest Irish footballer ever. Known for his tenure at Manchester United, he was ruthless, having scored 179 goals in 470 matches. His breakthrough season came during 1967-68, when he scored 32 goals in 53 matches, as he finished as the top goal-scorer for the side and won the European Cup. Thus, deservedly won the Ballon d'Or in 1968.
The German who was phenomenal as a mid-fielder
Lothar Matthäus was among the four Germans to have won the Ballon d'Or and is the only mid-fielder form the nation. He is best known for his time at Bayern Munich, where he scored 100 goals in 406 matches. Nonetheless, it was his 1990 FIFA World Cup with Germany, where his impressive gameplay earned him the Ballon d'Or, the very year.
The Italian who gave AC Milan a whole new identity
When it comes to the greatest Italian, Gianni Rivera is one of the names which comes to most minds. Known for his mind-blowing tenure in AC Milan, he scored 164 goals in 658 matches. As for his break-through season, it was in 1972-73. However, he won the Ballon d'Or in 1969 for his role in the 1968 European Championship win with Italy.
The modern day godfather of French football
Zinedine Zidane certainly is one of the greatest Frenchmen. It was his stint during the 1997-98 season with Juventus, during which he scored 11 goals in 48 matches, as his side won the Serie A and Supercoppa Italiana, besides a runners-up finish in the UEFA Champions League. The mid-fielder's flawless gameplay earned him the Ballon d'Or in 1998.
The greatest Frenchman and the mid-fielder of all
The greatest mid-fielder of all has to be Michel Platini. Being an attacking midfielder, he was known for his stint at Nancy. However, it is his stint at Juventus, which glorified him, as for three consecutive seasons, he was their key man, finishing as top goal-scorer and led them to a number of titles. Deservedly, won the Ballon d'Or for all those three seasons.