Tottenham fan arrested for throwing a banana peel at Aubameyang
Last updated on
Dec 03, 2018, 08:30 pm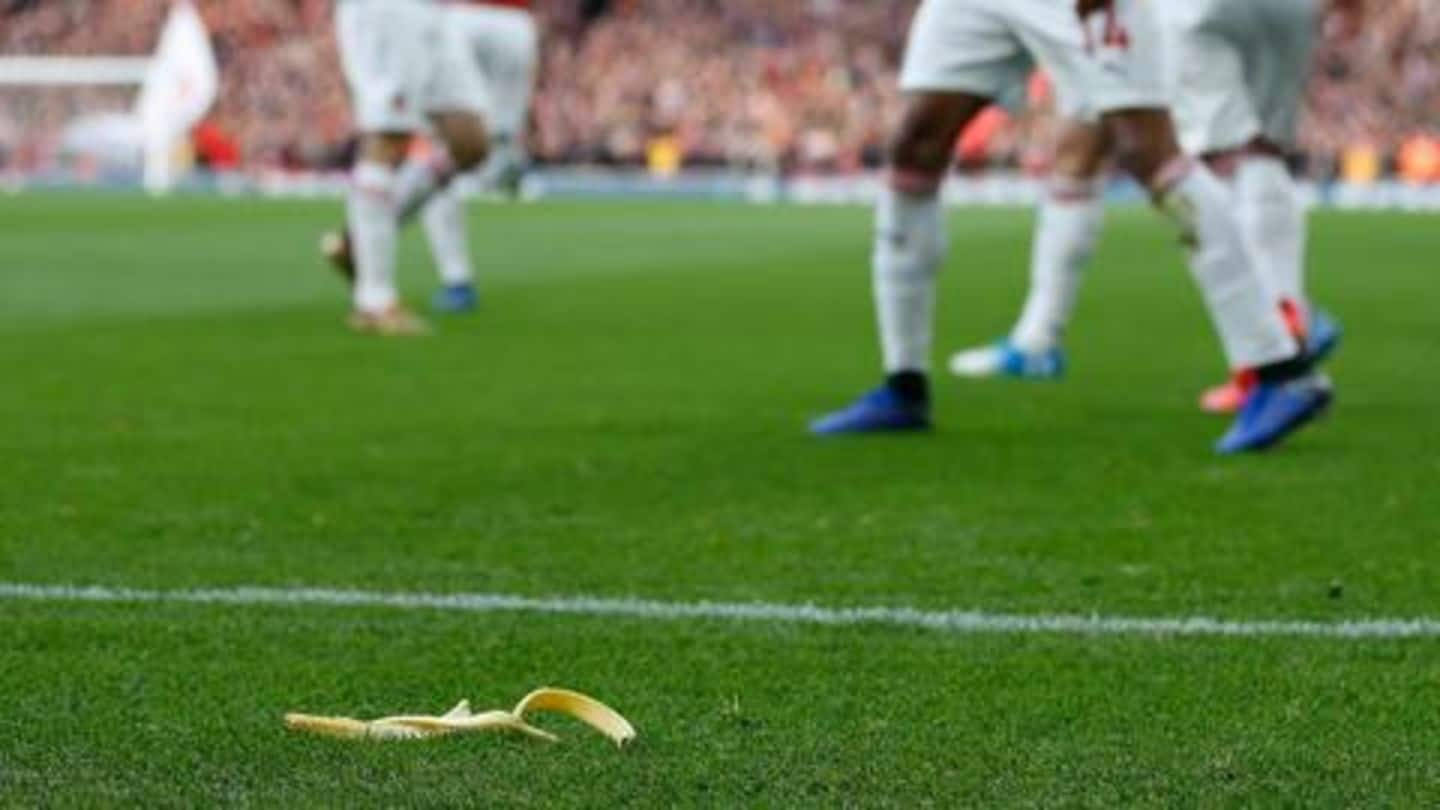 Arsenal and Tottenham faced off on Sunday for an intense North London derby which saw the Gunners grab the win with a scoreline of 4-2. Derbies usually bring a tense atmosphere, but what happened on the day was truly unfortunate, as when Aubameyang was celebrating after scoring a penalty, a Tottenham fan allegedly threw a banana peel at him. Read on for further details.
Seven arrests were made in total after the match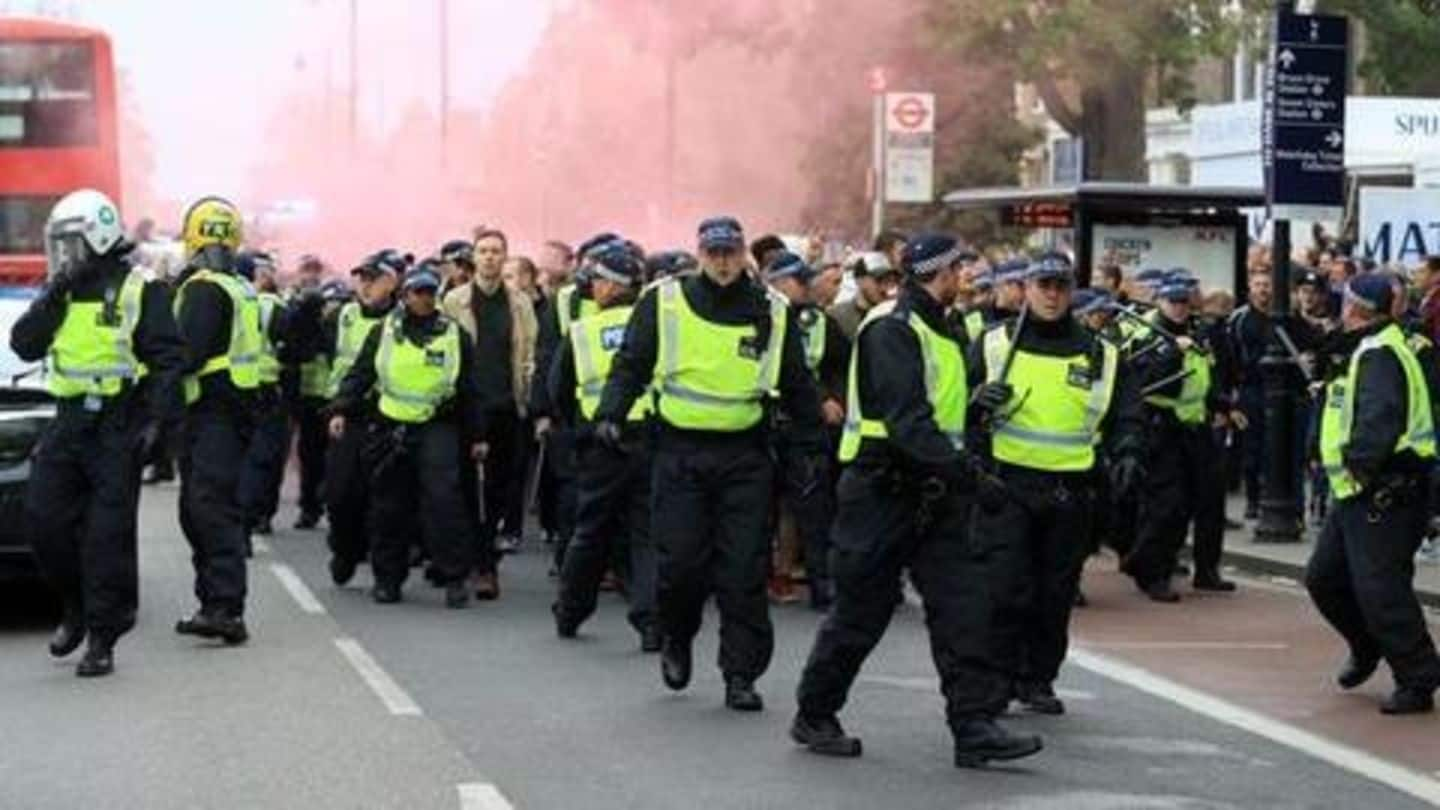 London's Metropolitan Police has reported that a total of seven arrests were made after the north London derby. While one arrest was made for hurling a banana peel from the away end, the others were made for public offenses. Two alleged Arsenal fans were reportedly arrested for lighting up smoke canisters inside the stadium.
One of the most thrilling derbies in recent memory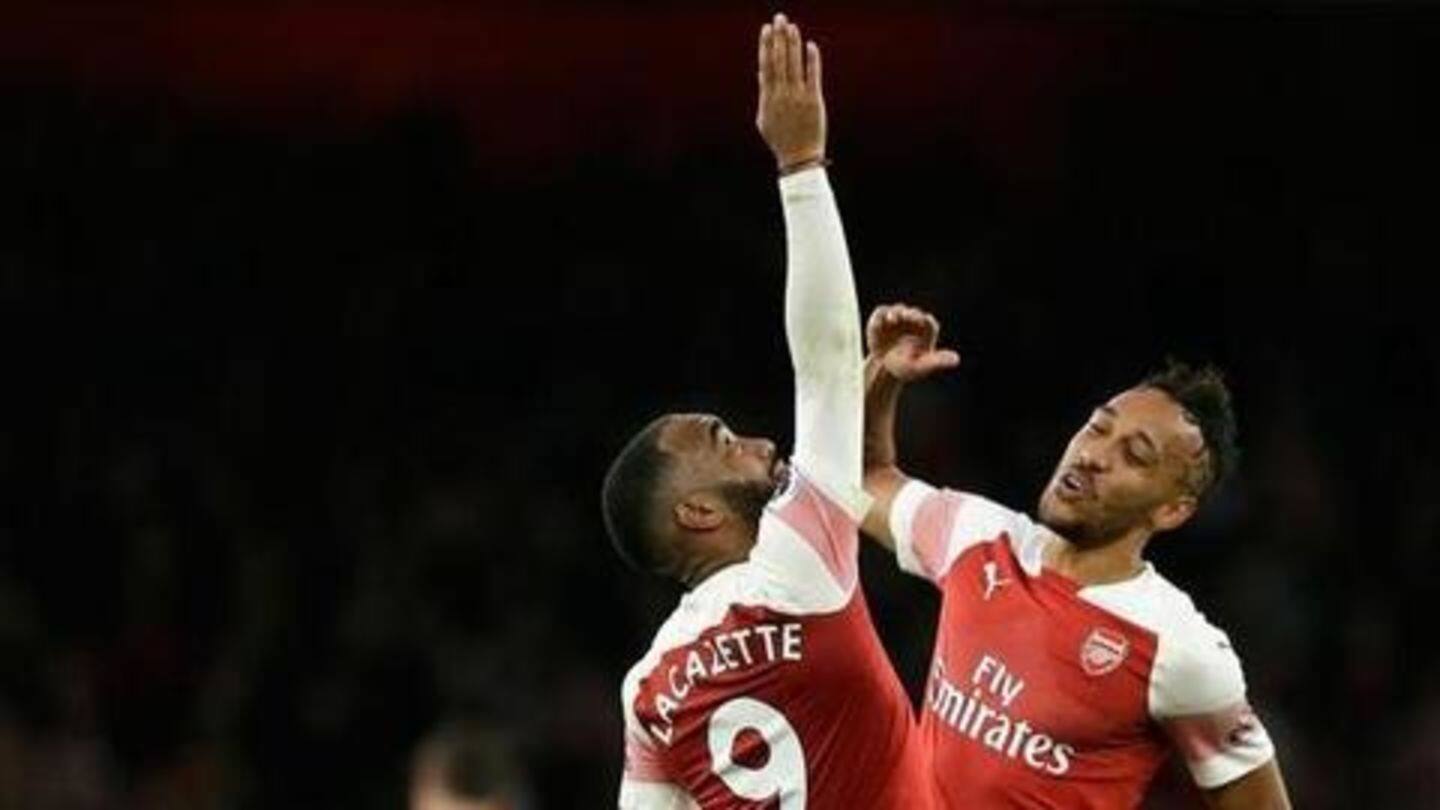 Besides the unwarranted incident, the match was a thrill ride, with Arsenal coming back from trailing 1-2 to winning 4-2. Arsenal took the early lead with a spot-kick from Aubameyang and then Spurs followed with two goals in four minutes from Eric Dier and Harry Kane. Aubameyang equalized in the 56th minute, and Lacazette and Torreira netted in two further goals for the Gunners.
Tottenham authorities have taken a firm stance against the fan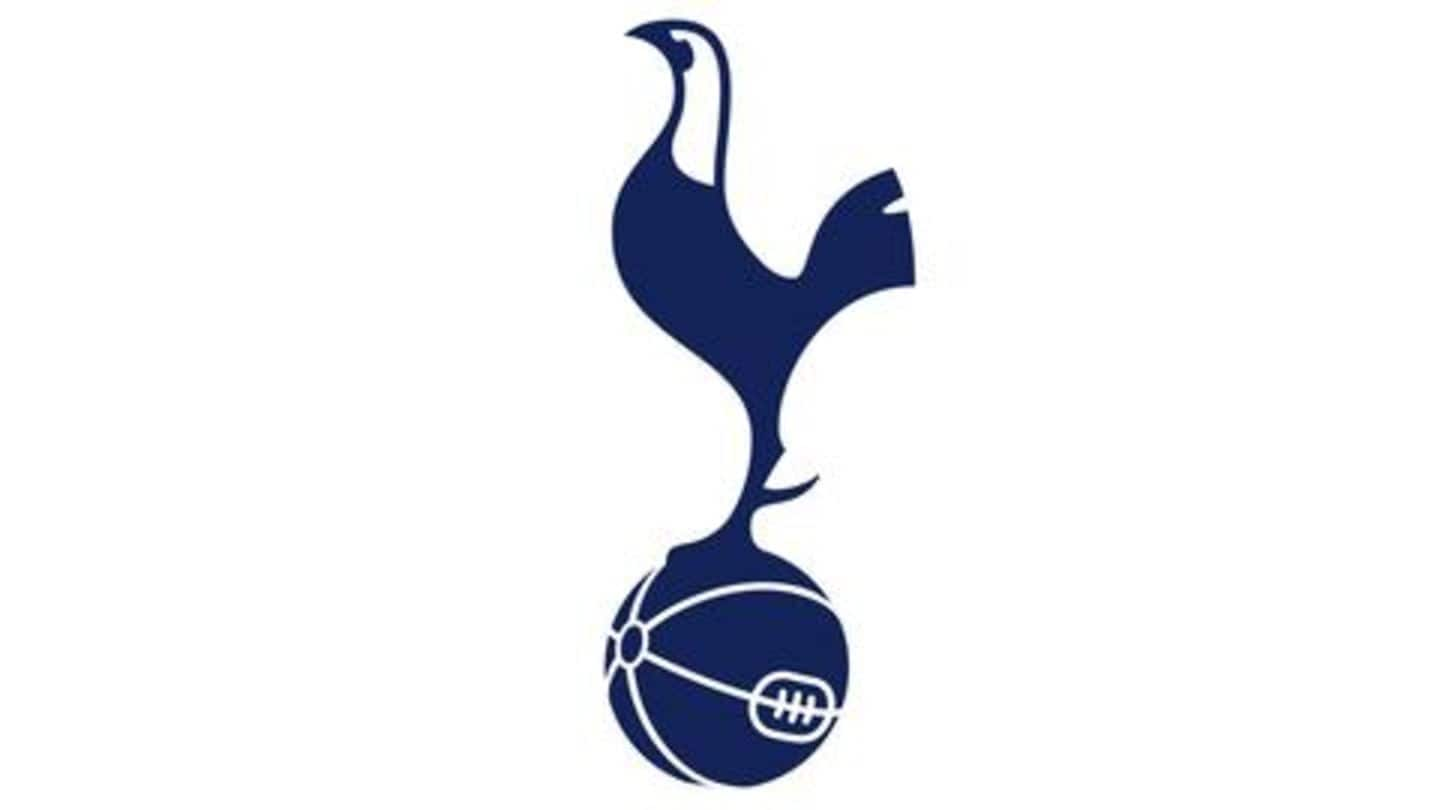 The Tottenham Hotspur authorities harshly criticized the behavior by the fan, as throwing a banana at someone carries a nasty racial undertone which is extremely inappropriate on a football field, or otherwise. A Tottenham spokesperson has said, "Behaviour such as this is completely unacceptable and the supporter in question will be issued with a ban". Spurs standing against such behavior by one of their fans is truly appreciable.
Throwback to when missiles were thrown at footballers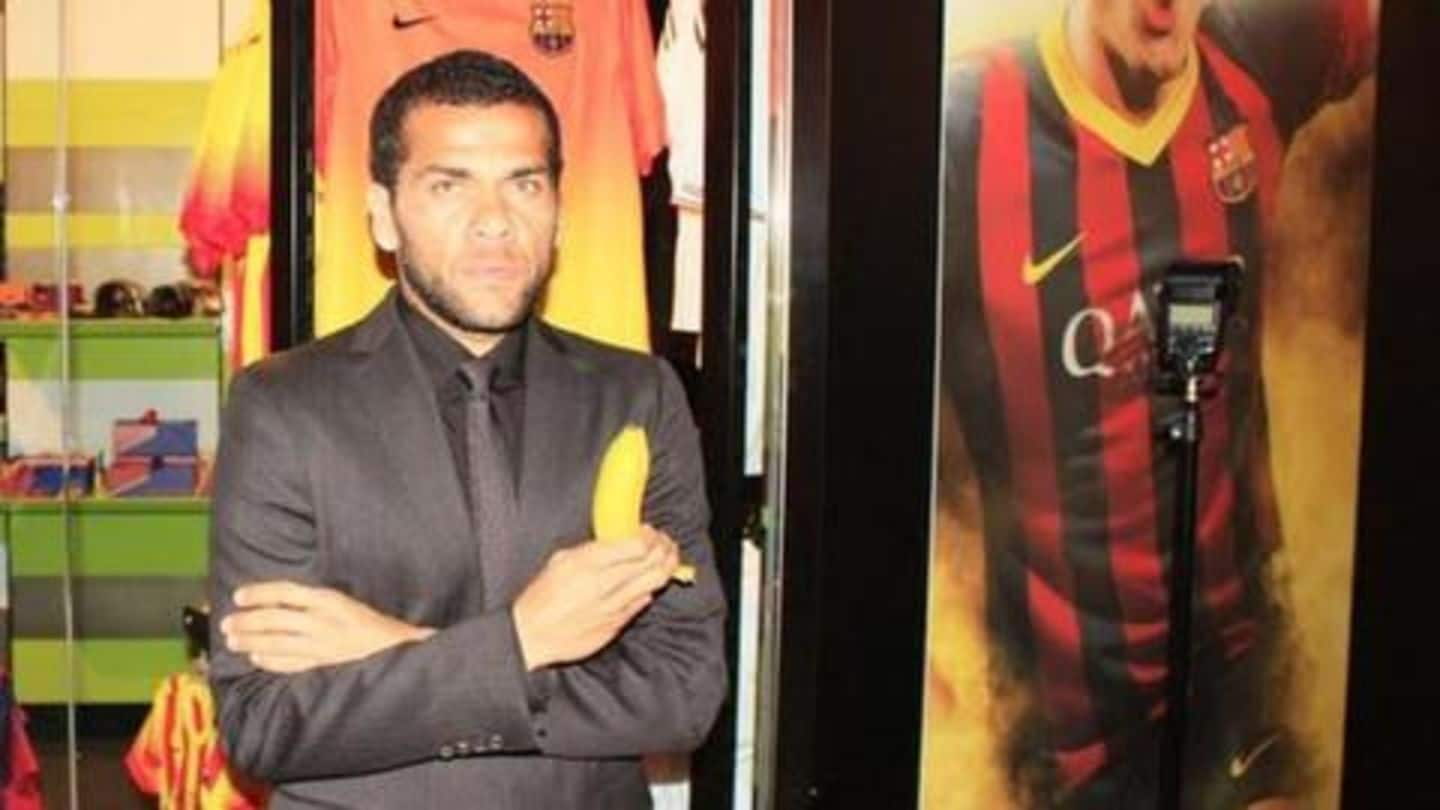 Former Barcelona fullback Dani Alves was thrown a banana by a Villareal supporter in 2014, which led to the club being fined £9,846 and the fan being banned for life from the Villareal stadium. Earlier, in 2002, Barcelona fans threw a dead pig's head at Luis Figo when he returned to Nou Camp for the El Clasico after having ditched the Catalans for arch-rivals Real Madrid.