UEFA Champions League 2018-19: Things we learned from quarter-finals
UEFA Champions League 2018-19: Things we learned from quarter-finals
Apr 17, 2019, 12:54 pm
3 min read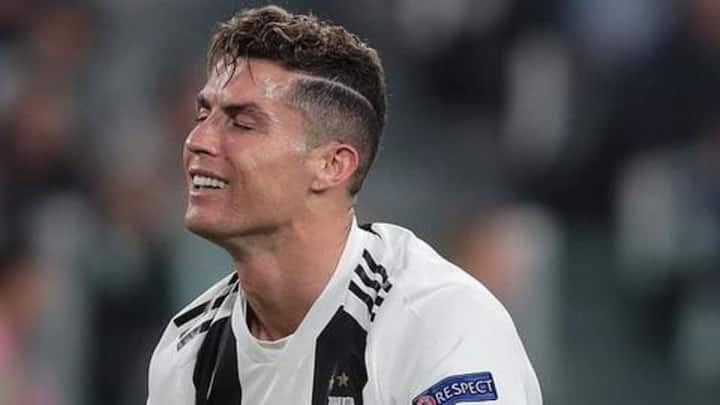 The 2018-19 UEFA Champions League has reached its business end, following the conclusion of a set of its quarter-finals on Tuesday. While Manchester United succumbed to a 0-4 aggregate defeat to Barcelona, Ajax overcame Cristiano Ronaldo threat as they edged past Juventus 3-2 (aggregate). As these two big teams bow out, let us have a look at a few takeaways from these ties.
David de Gea's wall can be breached
Although United have star-studded forward line-up, they usually have to rely on the services of their goal-keeper David de Gea in crucial games. One of the best goal-keepers in the world, he is known to be United's best line of defense. However, it wasn't the case last night as David let an easy shot from Lionel Messi get past him, which drew criticism.
Lionel Messi is the true king
Whatever be the circumstances, one can't rule Lionel Messi out. While there were talks about his performance in the 1-0 win, against United, at Old Trafford, where he failed to score, Messi was at his best at Camp Nou, scoring a brace. He proved once again that he can be relied upon any time, besides making his case stronger for this year's Ballon d'Or.
Ajax can never be taken lightly
Ajax did make a name for themselves when they reached the final of the Europa League 2016-17. Even though they were not the same the following season, they managed to bounce back this season. Notably, they had beaten title holders Real Madrid in the pre-quarters. This win is even sweeter as they overcame Ronaldo to trounce Juventus. Other clubs must be wary of Ajax.
Cristiano Ronaldo couldn't become Juve's lucky mascot
Fans and experts had questioned Ronaldo's decision to leave Madrid for Juventus. While he did deliver some magical performance for Turin-based club, he could not steer them to the semis of Champions League. Interestingly, he won't play UCL semis for the first time in this decade. CR7 did all in his powers to guide Juventus to a victory, he needed support, which was missing.
What's next for Ajax and Barca?
While Ajax and Barca continue to enjoy their move to the semis, they would closely watch the remaining set of quarter-final clashes, between Manchester City-Tottenham Hotspur and Porto-Liverpool. Ajax are set to face either of City or Tottenham, while Barca would lock horns with either Liverpool or Porto. As of now, City and Liverpool look favorites to qualify.