Five unknown facts about WWE's most powerful woman Stephanie McMahon
Five unknown facts about WWE's most powerful woman Stephanie McMahon
Feb 11, 2019, 04:48 pm
3 min read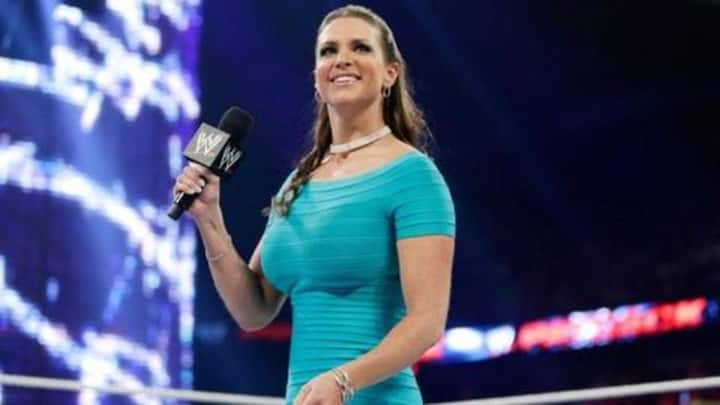 Stephanie McMahon has been an integral part of the WWE since the late 90s, when she started making appearances on Raw and SmackDown. She has traveled a long path to become one of the board members of WWE. Her husband Triple H and Stephanie are two of the most powerful people in pro-wrestling. Here we bring to you five unknown facts about her life.
Stephanie has a communications degree from Boston College
Stephanie's success is not just owing to her surname, but also the fact that she has a keen understanding of media and entertainment from her days at Boston College. Stephanie has a degree in communications. This has helped her to be influential in the wrestling industry and become one of WWE's high-ranking executives. She is a trailblazer for women leaders in the entertainment industry.
Stephanie is involved in many charitable organizations
In 2014, WWE started its own charitable program called 'Connor's Cure' after the passing away of a child named Connor Michalek. Stephanie was the one who initiated this program to help cure children suffering from Medulloblastoma. McMahon was also involved as a board member in the 2013 Special Olympics where she helped spread message about the work, the organization did.
Stephanie is one of cable network's most powerful women
Despite a fall in ratings, Raw and SmackDown remain two of the biggest television shows on cable network to this very day. This only means Stephanie is one of the biggest names in cable network. She has been named among "Most Powerful Women in Cable" by Cable Fax since 2009. This helps Stephanie gain power in establishing WWE's demands from network providers.
Stephanie was also a model for WWE merchandise
Stephanie's first involvement with WWE was not as an accounts executive as many know, but from a very young age she was modeling for WWE merchandise, pictures of which can be found in old WWE magazines. This only shows the fact that WWE was and always will be a family business and Stephanie and Shane have always helped out however they could.
Stephanie was once addicted to junk food
When Vince and Linda McMahon were busy building their empire, they couldn't keep a tab on what their children were eating. This made Stephanie a junk food addict where she used to eat honey buns for breakfast and a six-pack of Coke every day. It is surprising that she grew up in an industry where fitness is so essential and still inculcated such habits.