Vishwanathan Anand beats World No.1 Magnus Carlsen in World Rapids
Vishwanathan Anand beats World No.1 Magnus Carlsen in World Rapids
Dec 28, 2017, 05:52 pm
1 min read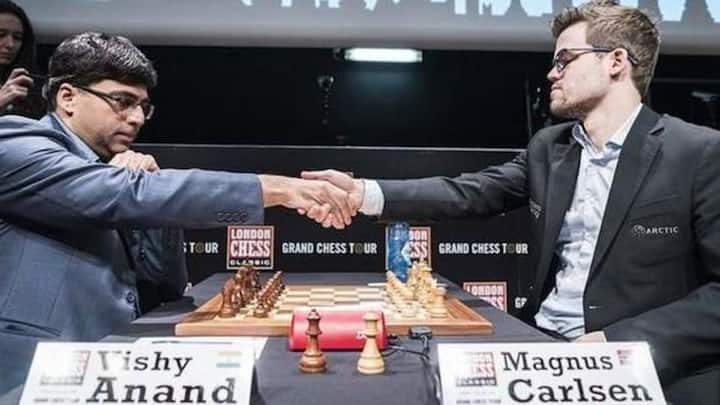 Former world champion Anand'>Vishwanathan Anand stunned the reigning world champion Magnus Carlsen at the World Rapid Championship in Riyadh. The Indian grandmaster beat the Norwegian in 34 moves in the encounter. Having drawn four and won five of his matches, Anand is so far unbeaten in the competition. Read on to find more about the ongoing World Championships.
The World Rapid Championship, 2017
The 2017 FIDE World Rapid Championship is a 15-round Swiss open which is taking place in Riyadh, Saudi Arabia, from 26-28 December. Swiss Open is a non-eliminating format where each competitor doesn't play one another; they are paired using a set of rules, in a pre-determined set of rounds. Total prize purse is $750,000 with $250,000 for the 1st place.
Vishwanathan Anand's achievements
Anand is a five-time world chess champion and is the only player to have won World Championship in three different formats.
As it stands, ten rounds have been completed in the 15-round tournament. Russia's Vladimir Fedoseev leads the standings with 8 points (4 draws, 6 wins). Anand is a close second with 7.5 points (5 draws, 5 wins). Peter Svidler and Wang Hao also have 7.5 points each. Anand is set to face Svidler in the Round 11.