#GamingBytes: Godzilla arrives in PUBG; Know all Easter Eggs' locations
#GamingBytes: Godzilla arrives in PUBG; Know all Easter Eggs' locations
Written by
Siddharth Tyagi
Jun 05, 2019, 12:39 am
2 min read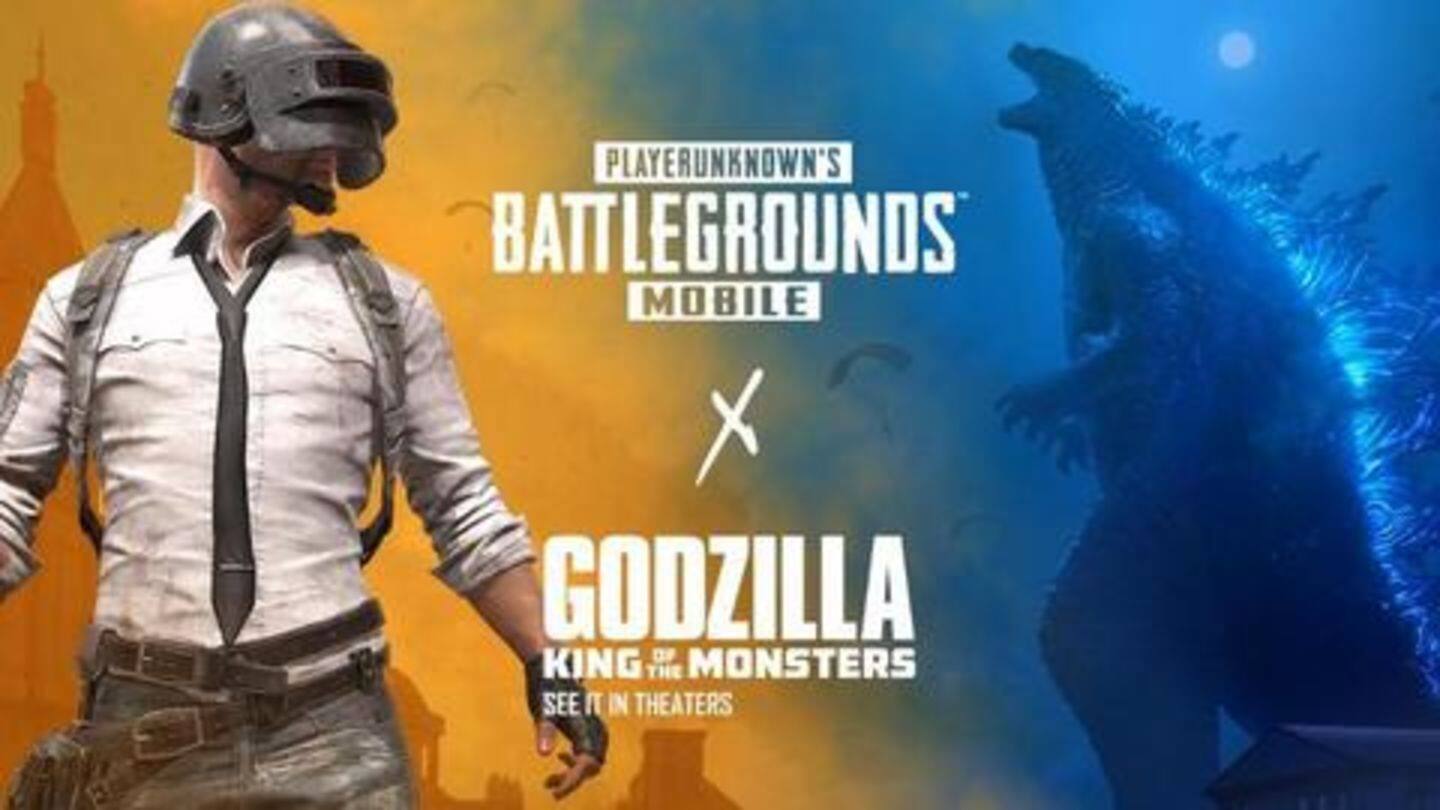 After a successful collaboration with Resident Evil that kicked off its zombie mode, PUBG Mobile recently announced a crossover with Godzilla: The King of Monsters. The game has been teasing Godzilla for some weeks now and observant players have found several Kaijū-inspired Easter Eggs in various places. Read on to know all about the Easter Eggs and where to find them.
What are Kaijū and which ones feature in the game?
The simplest explanation of Kaijū will be "massive monsters who destroy cities". It is a movie genre that originated in Japan and Godzilla is one of its most popular characters. Godzilla: The King of Monsters features Godzilla, King Ghidorah, Mothra, Rodan, and many others. The monsters register their presence in PUBG Mobile with footsteps, graffiti, and rare sightings in various maps.
Miramar has the highest number of Easter Eggs
A mural of dragon King Ghidorah (the film's primary villain) can be found in Los Leones. Godzilla's ally Mothra has two murals that can be found on a building in Miramar's east coast and the roof of 'prison'. Godzilla's mural can be found north-east from Mothra's first one. It's still uncertain how the Kaijū will feature in PUBG but it could be a monster-hunt.
Erangel's Easter Eggs and Godzilla outfits
In Erangel, players can actually see Godzilla's fin from afar in the Spawn Island while it is swimming in the sea. There's also a giant footstep on the Sosnovka Military island. In Sanhok, a Godzilla Tee-shirt can be found in the Docks. There are also some Kaijū themed outfits that one can find in the crates bought from the in-game shop.
PUBG had a similar event during the Chinese new year
Gamers are this excited about the crossover because PUBG has already done something similar during the Chinese new year. The China-exclusive event happened in February and involved a giant dragon. In order to win, players had to slay it! I hope they are doing the same with Godzilla or maybe something akin to what Fortnite did with Avengers: Endgame and John Wick.