Five worst pay-per-view wrestling events of all time
Five worst pay-per-view wrestling events of all time
Nov 07, 2018, 03:11 pm
3 min read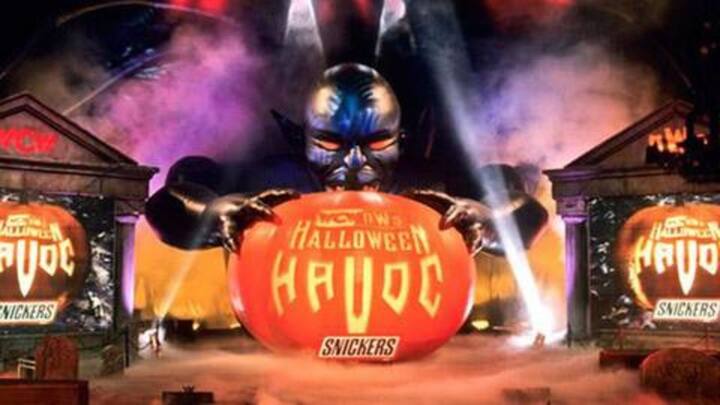 Professional wrestling storylines are built upon through episodes and finally culminate into a match at a pay-per-view event. Shows like WWE's WrestleMania and Jim Crockett's Starrcade have carved the path to be followed by a host of others. On the other hand, some events have been absolute nightmares. Here are the five worst pay-per-view pro-wrestling shows of all time.
Halloween Havoc 1995 was the most cartoonish wrestling event
Some of the most outlandish and cartoonish matches were on the cards, and Hulk Hogan fought in a Sumo Monster Truck Match against newcomer Paul Wight (later Big Show). The match was staged at the top of a building and Wight was shown to fall from the building. Randy Savage, Lex and others got involved in the match, making it chaotic and boring.
Great American Bash 2004 was an extremely boring affair
This pay-per-view had the most boring matches, as nobody goes to such shows to watch Billy Gun/Kenzo Suzuki, Torrie Wilson/Sable, and Bob Holly/Mordecai in back-to-back matches. JBL and Eddie Guerrero were supposed to be crowd pullers, but their match was a complete waste, fighting with a rope tying them around. Finally, Taker buried Paul Bearer in a cement truck. This event was no fun.
King of the Ring 1995: Mabel as champion? Unbelievable
Vince McMahon surely got a little it carried away in his eagerness to display younger talents. He made veterans and illustrious performers, like Shawn Michaels and The Undertaker, lose in the very first round of the knockout event. Remaining were Mabel, Savio Vega, and The Roadie, with Mabel ultimately winning the tournament. WWE could have certainly provided audiences with a better champion!
WWE ruins ECW in December to Dismember 2006
Critics believe Vince McMahon botched up this event to make it clear that Extreme Championship Wrestling will have to go into oblivion even after the acquisition. He ended up giving someone as inconsequential as Bobby Lashley the Championship. Further, in the six-man tag-team match, CM Punk and Rob Van Dam, the two most talented wrestlers, were the first to be eliminated.
Heroes of Wrestling 1999 has got to be the worst!
This event started with the crew setting up microphones, the announcer going radio silent after he realized his mistake, and Marty Jannetty's picture being shown while the Samoans walked down the aisle. The main was suddenly turned to a tag team match when King Kong Bundy and Yokozuna joined Jake Roberts and Jim Neidhart. Overall, this event turned out to be a complete disaster.