WrestleMania 35: Are these last-minute rumors likely to be true?
WrestleMania 35: Are these last-minute rumors likely to be true?
Apr 07, 2019, 06:48 pm
3 min read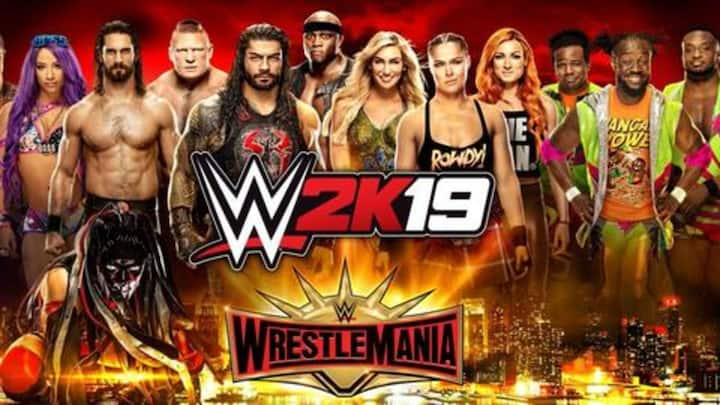 We are less than 24 hours away from WrestleMania to kick off and the hype is insane. More than the hype, it is the last-minute rumors which have been doing rounds and driving fans crazy. While a few sound just like rumors, there are others which can turn out to be true. Therefore, we have a look at some of the stronger rumors.
Sister Abigail to confront The Demon
Former WWE Champion Bray Wyatt has been out of action for almost a year. While he has recovered from the injury, he is yet to make a comeback. Rumors are strong that Wyatt could stage his return at the grandest stage. It is also being rumored that he could allow Sister Abigail to confront The Demon Finn Balor, as the two have unfinished business.
The longest live show in sports entertainment history
WWE has been expanding its viewership quota by increasing the timeline of its shows. While most pay-per-views are now four hours long, WrestleMania is usually five hours. However, there have been rumors that this year, the show could last for around six hours, or even more. Although it might sound tiring, judging by the intensity of the matches, it would be interesting, nonetheless.
Conor McGregor to help Balor win Intercontinental Championship?
Former UFC champion Conor McGregor shocked the world when he announced his retirement from MMA. Since then, rumors have been doing rounds that he is WWE bound. The rumor was vague until Balor tweeted to McGregor, saying that he would see him at WrestleMania. This has led to thinking that McGregor could actually help Balor win the Intercontinental title against a conniving Bobby Lashley.
SHIELD's farewell at the Grandest Stage
It was an emotional moment for WWE fans when it was announced that tag-team stable SHIELD would unite for the final time at Fastlane, following Dean Ambrose's intention to leave WWE. While the fans did see SHIELD triumph for the last time, it is being rumored that the stable could re-unite at the grandest stage for one final send-off. Sounds likely.
The Undertaker to Walk With Elias!
WrestleMania sounds incomplete without The Dead Man. Having given WrestleMania a definite identity, he would not go unmentioned. Although he is likely not to wrestle anymore, chances are that he could make a cameo appearance. While Elias will taunt the fans with his mean songs, it is possible that The Undertaker would make an appearance and make Elias Rest In Peace.