Simona Halep is the new World number 1 tennis player
Simona Halep is the new World number 1 tennis player
Feb 26, 2018, 07:32 pm
2 min read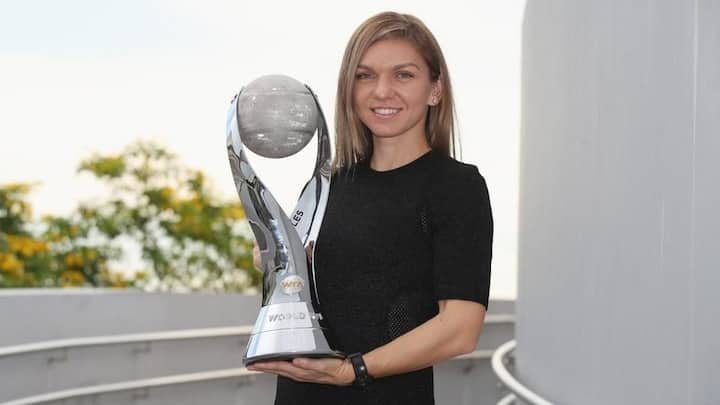 Tennis star Simona Halep has surged to number 1 spot in the latest WTA Rankings, which were revealed on Monday. The Romanian tops the rankings with 7,965 points. She replaced Caroline Wozniacki as the top ranked player despite the latter winning 2018 Australian Open. Halep was last seen during the Qatar Open where she retired in the semis due to an injury.
How does the WTA Rankings system work?
The WTA Rank is based on a rolling 52-week cumulative system. Points from 16 tournaments are calculated on a year-end basis. Points are distributed round-wise in every tournament. In the WTA Premier, 350 points were adjudged to the duo for reaching semis of Qatar Open.
Battle with Caroline Wozniacki
Halep earlier had lost her numero uno status to Denmark's Wozniacki after the Australian Open, last month. The Romanian now leads the Dane by 440 points in the WTA Rankings. Wozniacki lost the semi-final of the Qatar Open against Petra Kvitova. She had also bowed out of the last eight of the St. Petersburg Open, post this year's first major Grand Slam.
Heading into March, Halep tops the list with 7,965 points with Wozniacki behind her with 7,525 points. Spain's Gabrine Muguruza claims the third spot with 6175 points. She is followed by Ukraine's Elina Svitolina (5,480) and Czech Republic's Carlona Pliskova (5,080) respectively.