Royal Rumble 2020: These legends can make their presence felt
Royal Rumble 2020: These legends can make their presence felt
Jan 27, 2020, 12:05 am
3 min read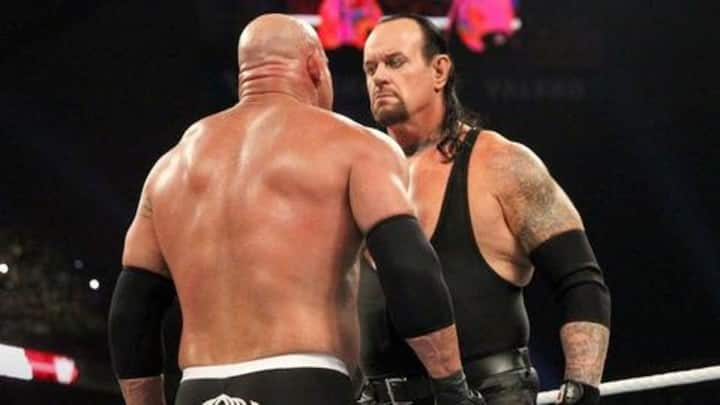 The 33rd edition of the Royal Rumble would be taking place tonight, as a superstar would punch his or her ticket to WrestleMania. One of the unique specialties of this pay-per-event is that legends would make their presence felt inside the ring. On the same note, we take a look at the legends who can appear this term.
The Rated-R Superstar is a strong favorite to participate
It was nine years ago when Edge called time on his career owing to a career-threatening neck injury. However, his name has been astonishingly doing the rounds this term and is a strong favorite to appear. While fans would be more than glad to witness him rumble, what would be interesting to see if he is cleared for in-ring action by the WWE management.
The Extreme Diva could once again light up the Rumble
Lita was one of the participants during the inaugural women's Royal Rumble in 2018. While she did not appear last year, this year could be different. Although she has no reason to make a return, her in-ring skills still look polished. Furthermore, if she is made to win the Rumble, fans are sure to erupt like an explosive volcano inside the venue.
Can Hulkamania run wild once again at the Rumble?
It's been 29 years since Hulk Hogan last won the Rumble. While he may be aged 66 currently, he still looks in a good shape and has always expressed his desire to have another match in the ring. Provided the WWE management clears him for a short appearance, he could well pull off a cameo, as fans are likely to run wild again.
Booker T is almost certain to make an appearance
One of the legends who is most certain to appear this year is Hall of Famer, Booker T. He had revealed last week that he is all but open to appearing at the Rumble. However, he would do so only if he got a call from WWE. Not sure if he is being sarcastic, but provided he gets a call, an appearance is certain.
No surprise if The Dead Man returns to his yard
If there is one legend fans would want to witness every single edition, it has to be The Undertaker. While his wrestling days seem to be over, he is showing no signs of stepping away from his yard. Thus, WWE can certainly allow him to make a short appearance to boost the ratings of the show and garner attention on social media.