WWE: Five men who attacked women superstars
WWE: Five men who attacked women superstars
Aug 02, 2019, 12:27 pm
3 min read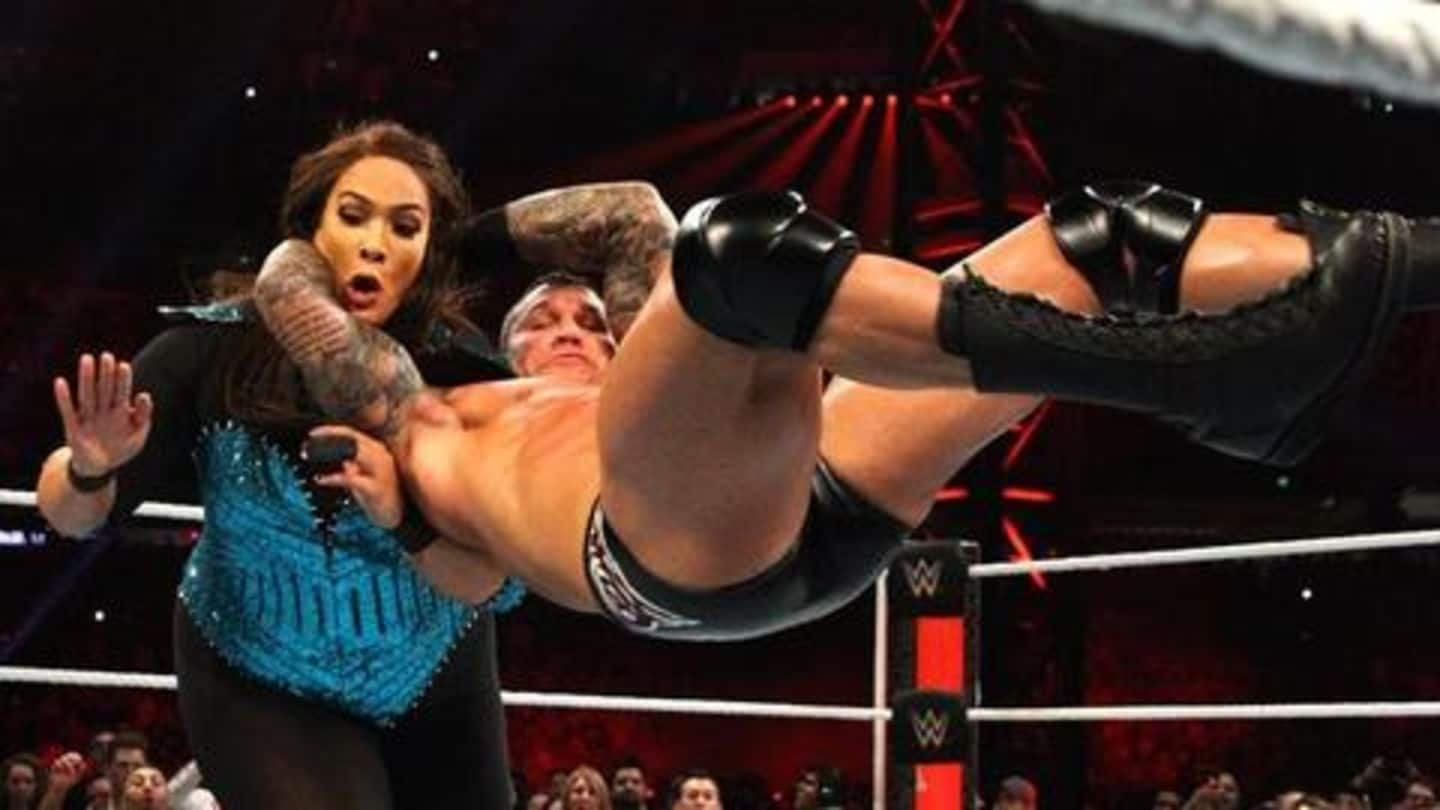 WWE is the best form of pro-wrestling, involving both male and female wrestlers. While usually same gender wrestlers go head-to-head, there have been mixed tag-team contests too, besides some rare inter-gender bouts. Although the inter-gender matches are uncommon, there have been instances where the male superstars have shown ruthlessness while they attacked female wrestlers. We present some of those instances.
Stone Cold stuns the boss's wife with a stunner
Stone Cold Steve Austin had enjoyed a rivalry with the McMahon family ever since he made his WWE debut. While it may have seemed that he envied Vince, it all changed during the WWE Homecoming in 2005. Austin had laid waste to Vince, followed by his son Shane. However, he even went on to attack his daughter Stephanie and his wife Linda.
Bubba Ray Dudley slams Mae Young through a table
If attacking a woman was not enough, Bubba Ray Dudley used an object to inflict damage on a veteran. Being described as one of the notorious powerbombs in the history of WWE, Bubba delivered a powerbomb to a 77-year-old Mae Young. Interestingly, Mae took it in a controlled environment, just for her love of the business. Hats off to her!
Randy Orton delivers an RKO outta nowhere to Nia Jax
Nia Jax shocked the WWE Universe this year when she became the fourth woman in WWE history to participate in the men's Royal Rumble match. While many of the men in the ring were confused, how to take her out, Randy Orton came up with a swift, but a bold idea to deliver an RKO on her and later throw her out.
Baron Corbin pays the price for attacking Becky Lynch
Becky Lynch likes to call herself The Man. As a result, she did get attacked by a man during her mixed tag-team match at Extreme Rules last month. Becky and Seth Rollins were defending their respective championships against Lacey Evans and Baron Corbin, when Corbin delivered an End of Days on Becky. This infuriated Rollins as he pinned Corbin later to retain the titles.
Orton does not spare Trish Stratus either
For the second time, Orton features in this list, implying his notorious character. Having delivered an RKO on a number of females, it all started with his move on Trish Stratus. It happened during a six-man mixed tag-team match where Edge, Orton and Lita were up against Cena, Carlito and Trish. Orton conspicuously outsmarted the referee to RKO Trish and pick up the win.