WWE: Ranking the potential challengers for Brock Lesnar in TLC
WWE: Ranking the potential challengers for Brock Lesnar in TLC
Nov 30, 2019, 08:35 pm
2 min read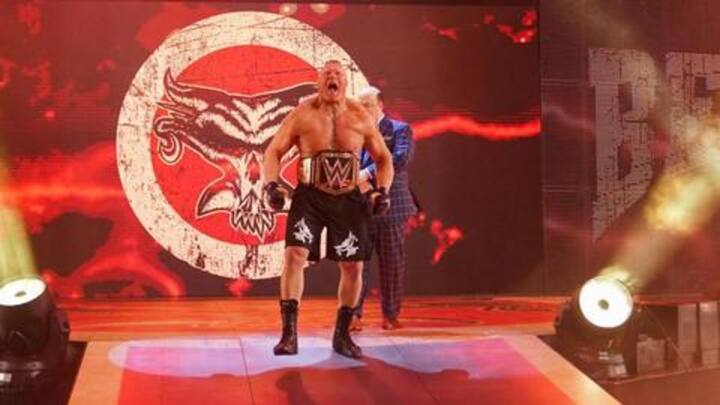 Brock Lesnar has, so far, regularly defended his WWE Championship since winning it last month. He is likely to do so again in the year-ending pay-per-view, TLC. While Rey Mysterio was the previous challenger and lost it fair and square, he is unlikely to get another chance anytime soon. Here, we rank some of the potential challengers for him in the year-ending event.
A much needed boost for Kevin Owens
Kevin Owens is going great as a face. Notably, COO Triple H has been a huge fan of him, even asking him to re-join NXT recently. However, he chose to stay on Raw and consequently, he could be rewarded with a push by putting him in the WWE Championship picture. This would further bolster his career, but a win is unlikely.
The Scottish Psychopath too deserves a big push
Drew McIntyre is one such superstar who is yet to properly get into the WWE Championship picture. While he is a promising superstar, owing to numerous potential contenders previously, he was overshadowed. However, with no proper challengers on Raw this time, it could be his time to shine and feuding against Lesnar would certainly boost his career, as well as Raw's ratings.
Another version of a Phenomenal feud
AJ Styles has been doing a great job as a heel. Although he did lose his US Championship title to Mysterio last Monday, this could well be a chance to put him back into the main championship picture. Furthermore, having lost against Lesnar two years back, Styles has some unfinished business and a point to prove.
About time for The Viper's 14th World Championship?
Randy Orton has etched his name in the history books as one of the greatest world champions in WWE, having won it on 13 occasions. With a lot left in his tank, it is just a matter of time before he wins his 14th title, and what better way it could be than by taming the beast. Remember SummerSlam 2016? Unfinished business reckons Orton.
Rollins could go back to being The Beast Slayer
Rollins might be having a tough time, following his Universal Championship loss. He even produced poor performance at Survivor Series. However, he is Raw's big draw currently and making him to feud again with Lesnar would do no harm. Furthermore, having already beaten Lesnar on two occasions, fans would love to see him claiming a hat-trick.