WWE: Ranking the worst matches in the history of SummerSlam
WWE: Ranking the worst matches in the history of SummerSlam
Aug 11, 2019, 12:56 am
3 min read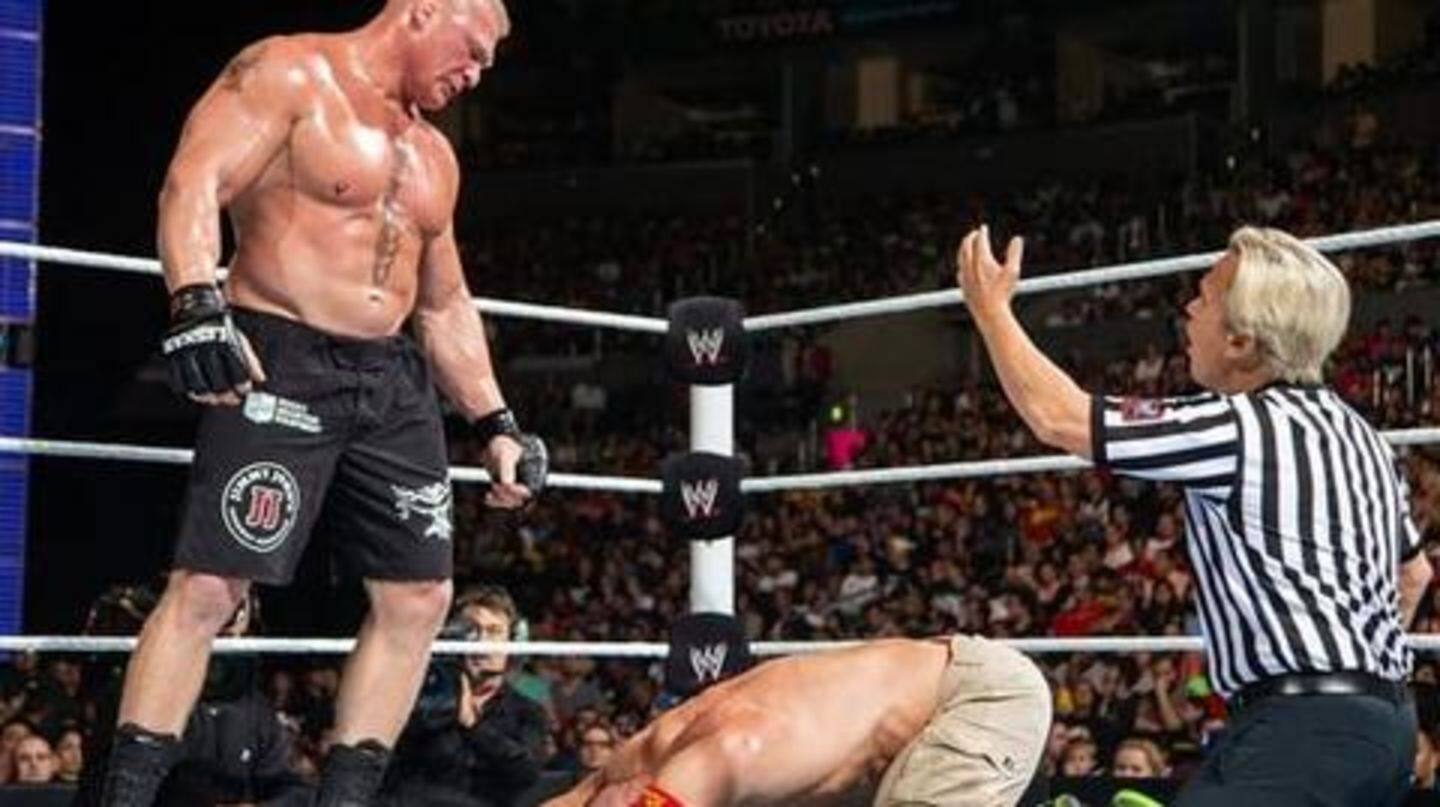 WWE is set to host the biggest party of the summer, as the SummerSlam pay-per-view would be held this Sunday in Toronto, Canada. Being one of the oldest WWE PPVs, it has always presented a great spectacle in terms of quality of matches. However, in some instances, some matches have failed to live the hype, as we rank the worst matches in SummerSlam's history.
5. The most silent World Championship match of SummerSlam
It was in 2012 when Sheamus had beaten Daniel Bryan in 18 seconds to win the World Championship at WrestleMania. However, the crowd refused to accept him as the champion. Moreover, WWE hyped his title defense against a heel Alberto Del Rio. Nonetheless, the match hardly had any highlight, while throughout the match, the crowd maintained its silence. Imagine the height of boredom.
4. The "Thong Stinkface" in the 21st century
The women too have unfortunately made the list, and this is the weirdest of all. Two non-famous female wrestlers The Kat and Terri were forced into a match and the winner at Summer Slam was to be decided on who portrayed the best version of Rikishi's Stinkface. Both these women poorly executed the moves as the fans, and even commentators, were left confused.
3. A real-life, but boring feud against The King
Now, this one is interesting. Both Booker T and Batista were in a real-life feud during this fight at SummerSlam. It was right before the event when they had heat during the PPV's commercial. Clearly, it seemed that they did not want to wrestle each other, followed by lack of in-ring co-ordination. Moreover, following SummerSlam, WWE decided to continue the feud, making fans 'yawn'.
Undertaker-Impostor (1994)
2. The Dead Man faces himself in a boring encounter
The concept of this match was great, but was poorly booked. Moreover, the main events of the 1994 SummerSlam were all poorly booked. No one was a match for the Undertaker back then, let alone an impostor challenging The Dead Man. While the match was over within nine minutes, with a Tombstone form the original Undertaker, the match portrayed nothing at all.
1. A baseless Ring of Fire (Inferno match)
Inferno matches used to be fun, where the opponent's cloth had to catch fire to decide the winner. However, in 2013, WWE changed the rule to pinfall or submission, in regards to the PG era. While Kane was up against Bray Wyatt, the latter's cronies Luke Harper and Eric Rowan used baseless tricks to extinguish the fire, as the match was an utter disappointment.