WWE: Five creepiest moments involving The Undertaker
WWE: Five creepiest moments involving The Undertaker
Jul 09, 2019, 02:41 pm
2 min read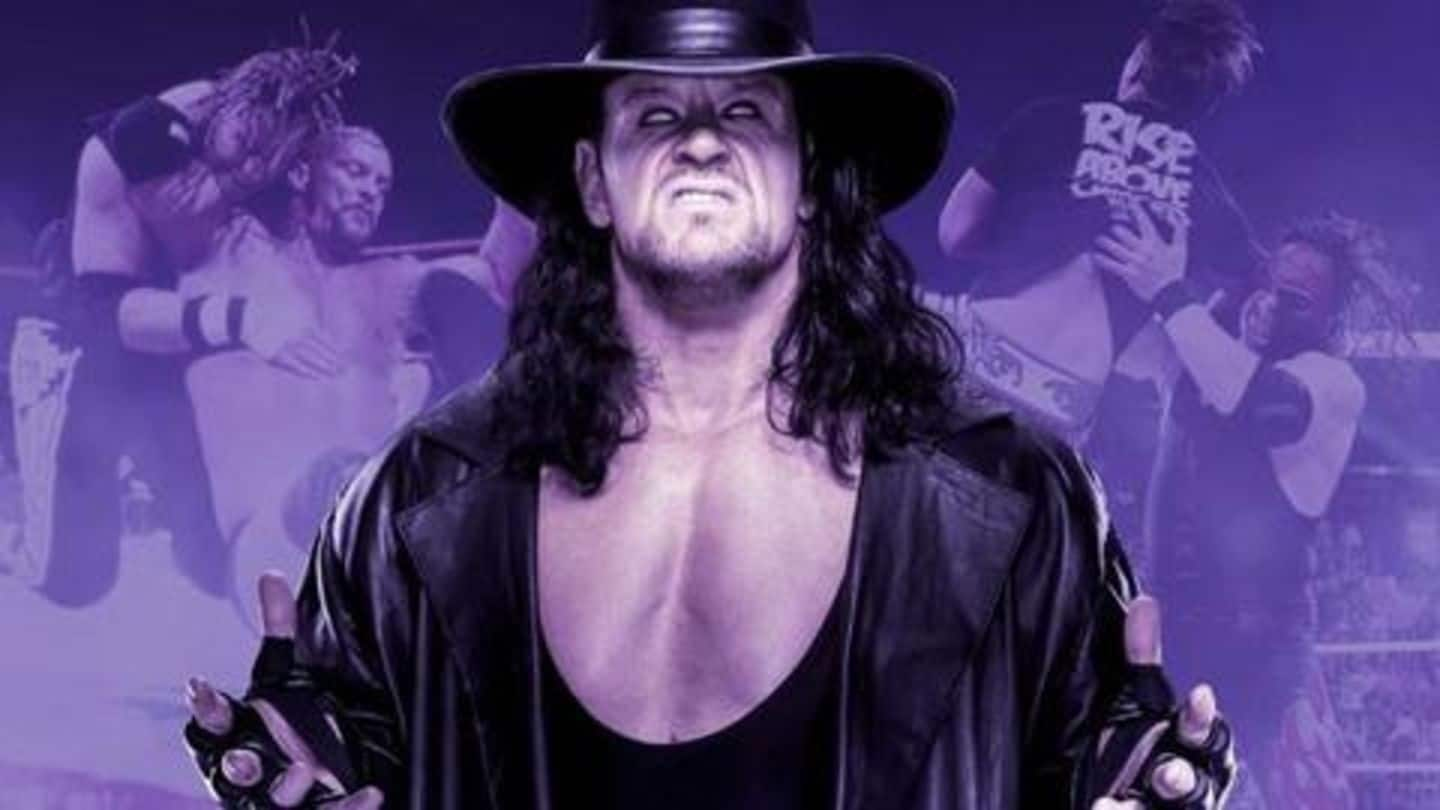 The Undertaker is undoubtedly one of the greatest superstars in the history of WWE. What makes him special is his scary persona. Being nicknamed as The Deadman, he claims to be the Gate Keeper of the Dark World. He has come up with a lot of creepy moments in his WWE career. In the same light, we take a look at his creepiest moments.
The Undertaker dies at Royal Rumble 1994
During the 1994 Royal Rumble, taking on Yokozuna in an intense match, there was outside interference as Undertaker was locked in the casket and pushed down the aisle. Suddenly, the video appeared, with Undertaker vowing to be back as the casket exploded on-screen, following which he was seen rising to the roof, apparently to heaven. With this, he scared us all.
Undertaker Buried Alive, but not dead
It was in 1996 at In Your House pay-per-view when he was feuding with Mankind in a Buried Alive match. Despite Undertaker dominating, Mankind managed to bury him alive. It was scary, as following his lightning pyro, his hand came out from the buried hole. Although it was creepy to watch, fans wondered how did he pull that stunt off.
Kane sets casket with Undertaker inside on fire
At Royal Rumble 1998, Kane was feuding with his on-screen brother Undertaker in a casket match. Kane overcame the odds to beat Undertaker by putting him inside the casket. However, what followed was pretty scary. Kane dragged the casket onto the entrance ramp, while Bearer handed him a lightning match as he set the casket on fire. Fans back then were indeed scared enough.
Undertaker buries Paul Bearer
During The Great American Bash pay-per-view in 2004, Undertaker was in a match with The Dudley Boyz, where he was supposed to lose, or Paul Heyman would bury his storyline father Paul Bearer. However, Undertaker won, but he himself buried Bearer in a glass box, pouring concrete in it. While it was a taping, aired during the event, it scared us all.
Undertaker choke-slams Edge straight to hell
After Edge betrayed his on-screen lover Vickie Guerrero, he was put in a Hell in a Cell match against The Undertaker at SummerSlam 2008. Following a brutal match, Undertaker choke-slammed Edge off a ladder into the ring as he went right through it. Moments later, the hole in the ring engulfed in fire, making it scary to watch.