WWE: Ranking the best signature moves of superstars
WWE: Ranking the best signature moves of superstars
Jun 11, 2019, 12:54 pm
3 min read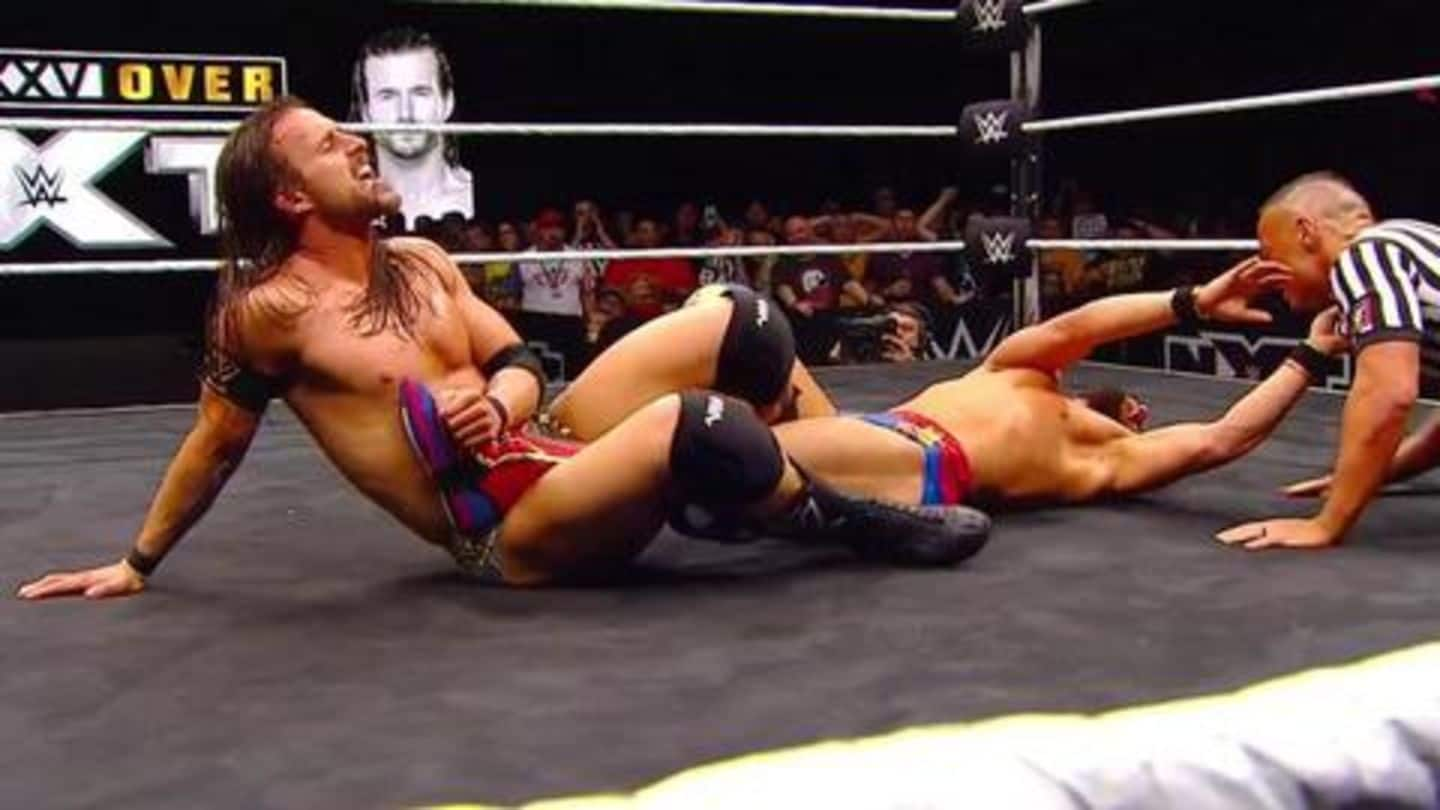 WWE is known for showcasing the best professional wrestling by its world-class athletic superstars. And, the most important part of professional wrestling is the signature move performed by the superstars to decimate their opponent and finish the match. Over the years, many superstars have come up with some deadly finishing maneuvers, as we take a look and grade them.
A king finisher from the King of Kings
Triple H's finishing maneuver is a gem to watch. The Pedigree is one of the most effective moves, as the opponent's face is locked between his legs, while Hunter locked his hands too. In the follow-through, he jumped and slammed the face of his opponent on the mat, while he landed on his knees, which seemingly did severe damage to his opponent.
A fantastic move by The Beast
The Beast, Brock Lesnar, has one of most dangerous finishing moves. The F5 involves lifting his opponent on his back, while slamming him hard on the mat, which results in knocking him out. While it may look simple, it does cause damage to the opponent, and superstars have suffered serious injuries in the past, in the form of broken hip and rib.
A stunning finisher from the Rattlesnake
The Texas Rattlesnake, aka Stone Cold Steve Austin, has entertained the fans over the years through his tough gimmick, catchphrases and also his finisher. Named 'Stunner', his move involves hitting his opponent in the tummy, grabbing his head and slamming it onto his shoulders. It seemingly injures his opponent after striking his collarbone, leaving them stunned. Thus, the name 'Stunner' is justified.
The King of all Pile-drivers
The Undertaker has a couple of finishing moves. Although his Last Ride move looks more compelling, it is his Tombstone Piledriver that does the most damage. The move involves turning his opponent upside down, locking his head between his knees and slamming it onto the mat to knock him out. The move is indeed deadly and could lead to life-threatening damage if performed incorrectly.
A legendary move from The Legend Killer
Randy Orton is one of the finest performers in WWE history, while his finishing move too is considered to be one of the finest. The RKO involves Orton jumping in the air, grabbing his opponent by the neck and slamming his face onto the mat in the follow-through. It is quick and destructive, as RKO are the three most destructive letters in sports entertainment.
Special mention: A running danger by the legend
Goldberg too has created history in WWE, while he introduced one of the most dangerous maneuvers in WWE. Named 'Spear', the move involves running towards his opponent and striking him on his belly with his shoulder/collarbone. The move does hit the opponent hard, inflicting severe damage to his tummy and ribs. As the commentators say, it could just break his opponent in half.