Five exciting WWE matches to look forward to in 2019
Five exciting WWE matches to look forward to in 2019
Jan 02, 2019, 09:14 pm
3 min read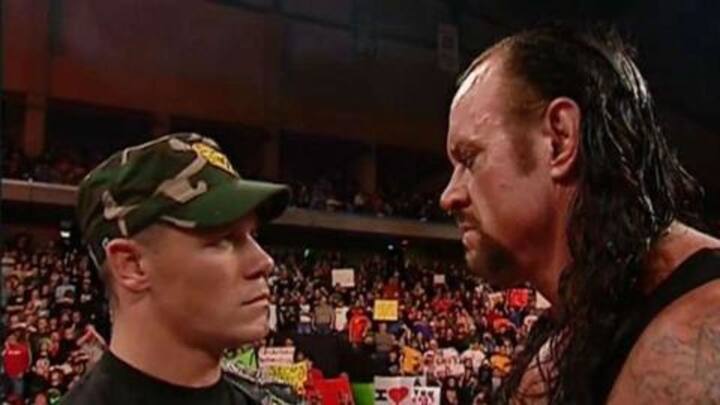 With the new year opening up exciting scopes for WWE to take forward, we cannot wait for interesting matches, storylines, comebacks and pay-per-views. As WrestleMania is only three months away and Royal Rumble before that, things have started becoming more intense. Here we bring to you five potential WWE matches that could take your breath away in 2019.
The Undertaker could face John Cena for his last match
Undertaker congratulated Cena when he fought Kurt Angle in his first WWE match. Considering Cena is now one of the biggest names, it is only fitting that he takes up the responsibility to give Taker the ultimate farewell by facing him at WrestleMania. No one deserves to put The Phenom down for the last time more than Cena.
Becky Lynch and Ronda Rousey will make perfect opponents
Becky Lynch is "The Man" in WWE at the moment, and if she deserves a great match, no one can put up as strong a fight against her as Ronda Rousey. The two women can headline WrestleMania if it comes to that. With both being phenomenal inside the ring, the match will be nothing short of a treat for the WWE universe.
Seth Rollins has to get his hands dirty against Lesnar
If Lesnar leaves WWE, no one deserves to win the Universal Championship more than Seth Rollins. And though it can be a David and Goliath battle, the two superstars can make things interesting if it is a Hell in A Cell or No Disqualification match. Rollins will need to have some tricks up his sleeve to get the better of Lesnar.
Will The Animal and The Game have one last bout?
Batista had hinted at the fact that Triple H never defeated him in his entire career. Was that an indication about a potential bout these two are heading towards? If yes, it just cannot get better, as Triple H and Batista have had some great encounters in the past, including one of the bloodiest matches in WWE. Their last fight can be truly epic!
Seth Rollins and Dean Ambrose have a score to settle
The two long-time friends parted ways soon after Roman Reigns announced his leukemia, last year. Both superstars have their personal feuds to take care of, but if they meet inside the ring in 2019, we can expect one of the best matches of the year. The Architect and the Lunatic Fringe headlining a pay-per-view would be legendary.