This 9-year-old prodigy will soon become world's youngest graduate
This 9-year-old prodigy will soon become world's youngest graduate
Written by
Siddhant Pandey
Nov 16, 2019, 02:18 pm
3 min read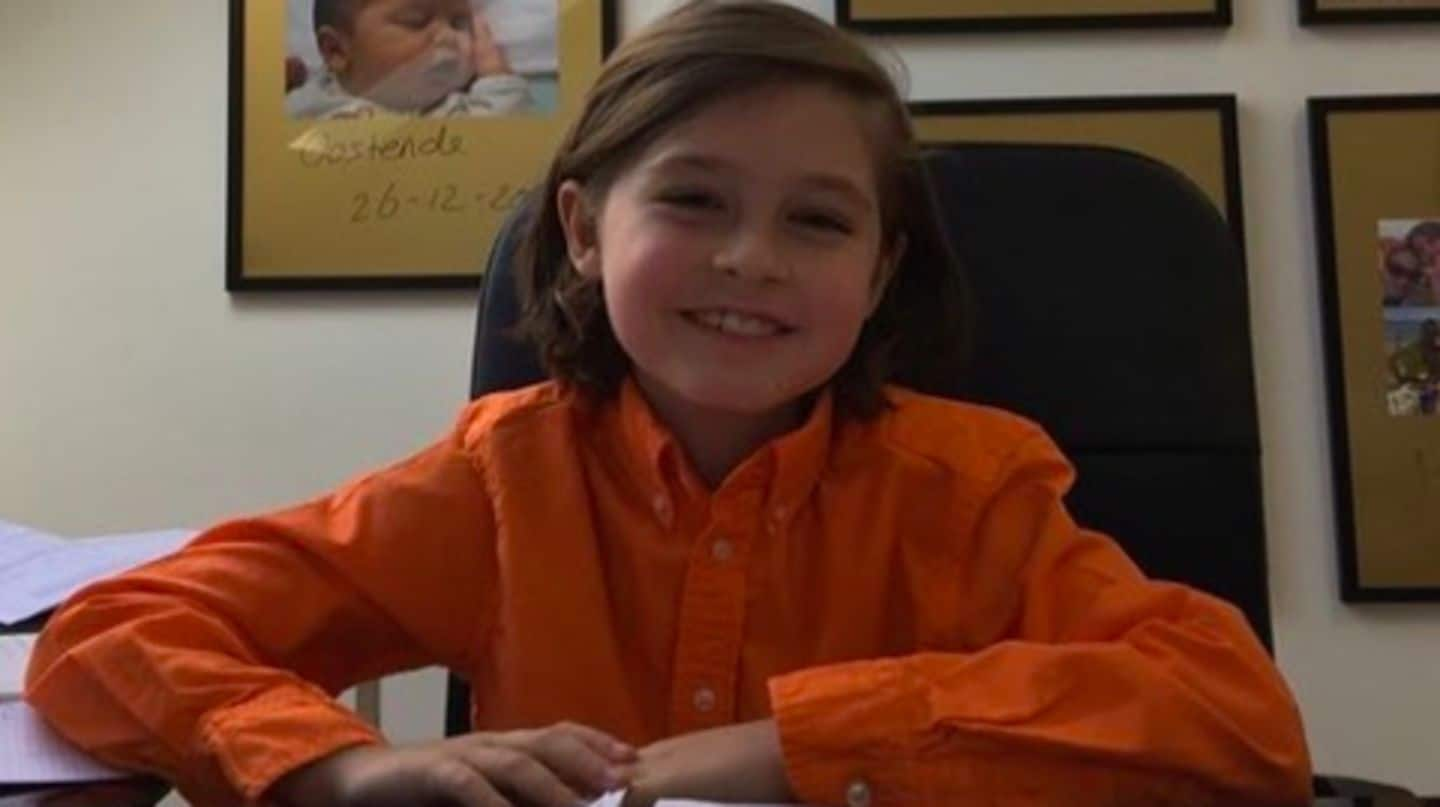 A 9-year-old boy is set to become the youngest person to attain a university degree. With an IQ of 145, the child prodigy, Laurent Simons, will graduate with a degree in electrical engineering from the Eindhoven University of Technology (TU/e) in December. What's even bizarre is that Simons- a resident of Amsterdam, Netherlands- started at the university in March this year.
Simons' grandparents were first to notice he was 'gifted'
Simons, who is half Dutch and half Belgian, was born into a family of doctors. His father, Alexander, is a dentist while his mother, Lydia, works as an office manager. The parents confess that it was Simons' grandparents who first noticed that the child was gifted. Simons was enrolled in high school at age 6 and graduated at age 8, within 18 months!
Simons also took up research project because he was 'bored'
Further, according to the Dutch daily Algemeen Dagblad, during high school, Simons led a research project at Amsterdam's Academic Medical Center at age 7, since he was "bored." He also attended summer courses for gifted children at renowned institutions such as Stanford and Fairfield University.
He's three times smarter than my best student: Simons' Professor
Notably, TU/e Professor Peter Baltus (59), Simons' current tutor, told AD that the 9-year-old is "three times smarter than the best student I have met in my long career." Baltus surmised that acquiring knowledge quickly can be explained by a photographic memory, however, he added, "The studies that he is now successfully completing prove that it is more than that."
After graduating, Simons will break a world record
Once he graduates, Simons will break the world record for the youngest person to complete a degree. Currently, the title is held by Michael Kearney, who graduated from the University of Alabama at the age of ten in 1994.
What's next for Simons after graduation?
Several prestigious universities around the world are already rushing to enroll a prodigy like Simons. The 9-year-old, however, has his heart set on California. Meanwhile, his father is looking at Oxford and Cambridge as options in the United Kingdom, since they're closer. One thing is certain, Simons wants to pursue electrical engineering along with a "bit of medicine." He aims to develop artificial organs.
In his free time, Simons plays video games, watches Netflix
Fortunately, the fact that Simons is still only a 9-year-old is not lost on his parents. "We don't want him to get too serious," his father told CNN. "We need to find a balance between being a child and his talents." Simons loves spending time with his dog, Sammy, watching Netflix, or playing Fortnite and Minecraft. He is also planning a trip to Japan.