Sorry Rashid Khan fans, Afghanistan President isn't giving him away
Sorry Rashid Khan fans, Afghanistan President isn't giving him away
May 26, 2018, 04:18 pm
2 min read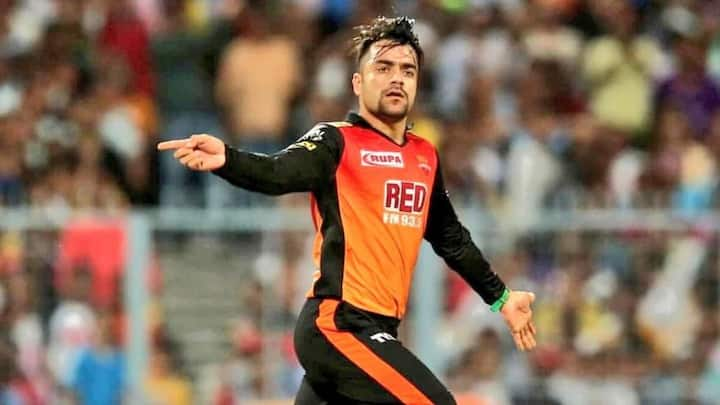 Many Indians wanted Afghanistan player Rashid Khan to be given citizenship of our country after his fantastic performance against Kolkata Night Riders on Friday. But, Afghanistan President Ashraf Ghani said the star player is his country's asset and they won't give him away. In a tweet, Ghani thanked IPL for giving chance to Afghanistan's cricketers. He tagged Prime Minister Narendra Modi too.
Afghans take pride in our hero, tweets President Ghani
Afghans take absolute pride in our hero, Rashid Khan. I am also thankful to our Indian friends for giving our players a platform to show their skills. Rashid reminds us whats best about Afg. He remains an asset to the cricketing world. No we are not giving him away. @narendramodi

— Ashraf Ghani (@ashrafghani) May 25, 2018
Rashid Khan single-handedly gives SRH much-needed win
Rashid Khan emerged as a phenomenal player in last night's crucial match against KKR. Playing for Sun Risers Hyderabad, 19-year-old Khan's brilliant performance curtailed KKR at 160. They couldn't achieve the target of 175. Khan also scored 34 runs from 10 balls, becoming everyone's favourite. His performance led to Indians asking External Affairs Minister Sushma Swaraj to give him Indian citizenship.
Rashid Khan should play for India, said Twitter users
After the match, Twitter went abuzz with reactions and almost everyone wanted Rashid Khan to play for India. Twitter user @@Mittermaniac wrote: "Let me say this: I wish Rashid Khan was Indian and played for India. He's such a gem." Seeing the reactions, Swaraj tweeted, "I have seen all tweets. Citizenship matters are dealt with by Ministry of Home Affairs", but deleted it later.
Even Dinesh Karthik praised Rashid Khan
"In these kinds of games, you want one individual to come and stand-up like that, to put the pressure on the opponent and credit to him. I think he (Rashid) did really well today," the KKR captain said at a post-match conference at Eden Gardens.
But dreams, like this one, have now been crushed
Somebody please give Rashid Khan an Indian Citizenship! That man deserves to play more international cricket! Afghanistan has a legendary player in the making! #SRHvKKR #rashidkhan #IPL2018 @IPL

— Kaustubh Dhonde (@kaustubh_dhonde) May 25, 2018