Tom Bossert, Trump's adviser on homeland security, quits White House
Tom Bossert, Trump's adviser on homeland security, quits White House
Written by
NewsBytes Desk
Apr 11, 2018, 11:47 am
2 min read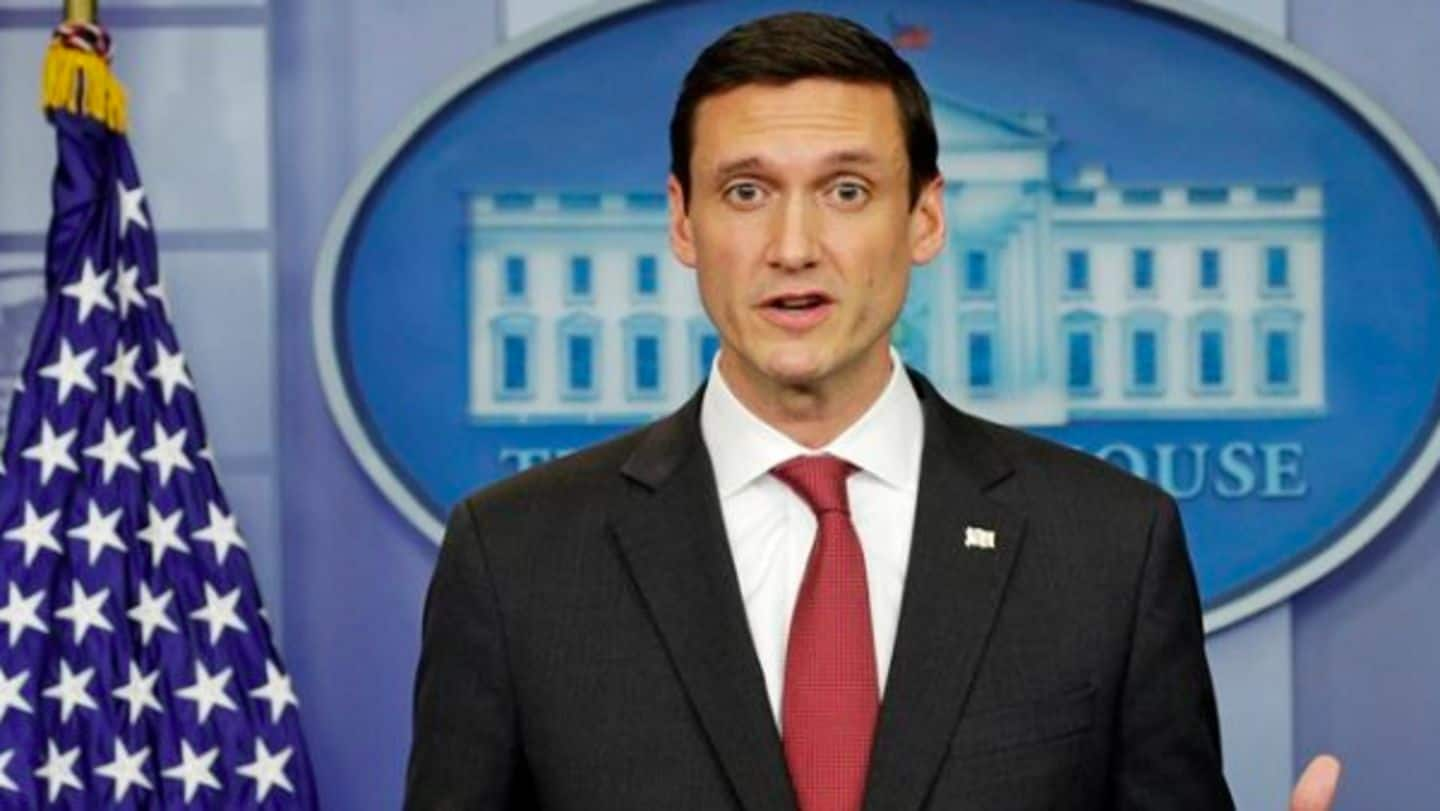 Tom Bossert, Donald Trump's adviser on homeland security, resigned on Tuesday, becoming the latest top official to leave the White House. His resignation comes a day after John Bolton, a popular defense hawk from the Bush-era, took charge as Trump's third national security adviser in 14 months. Bossert has previously served the Bush administration and helped Trump as he prepared for office. Here's more.
Trump grateful for Tom's commitment to America's safety, security
White House press secretary Sarah Sander said in a statement, "The President is grateful for Tom's commitment to the safety and security of our great country. "Tom led the White House's efforts to protect the homeland from terrorist threats, strengthen our cyber defences, and respond to an unprecedented series of natural disasters. President Trump thanks him for his patriotic service and wishes him well."
Several key questions remain unanswered 
The White House gave no details on the reason behind Bossert's exit or who would succeed him. However, Bossert was a known ally of Bolton's predecessor HR McMaster and therefore faced an uncertain future after Bolton's appointment. Interestingly, Bossert quit just two days after Michael Anton announced his resignation as the chief spokesperson of Trump's National Security Council.
About 30 officials have quit/been fired since Trump's assuming office
About 30 officials have quit or been fired ever since Trump moved to the White House last year. There have been quite a few departures in 2018 alone, including Rex Tillerson as secretary of state, McMaster as NSA, Gary Cohn as chief economic adviser, Hope Hicks as communications director and David Shulkin as veteran affairs secretary.