Eike Batista, one of Brazil's richest mired in corruption scandal
Eike Batista, one of Brazil's richest mired in corruption scandal
Written by
Vaneet Randhawa
Jan 28, 2017, 07:00 am
2 min read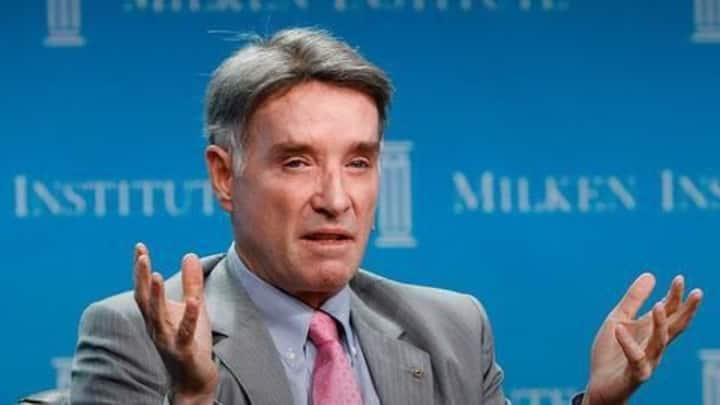 The Brazilian police issued warrant against Eike Batista, Brazil's best known businessmen for failing to turn himself in as part of a corruption probe. Eike Batista one of Brazil's richest man - was amongst 9 people under a $100m corruption scandal. He allegedly paid $16.5m (£13m) in bribes to Sergio Cabral, former Rio governor to win government contracts.
Eike Batista is one of the leading businessmen of Brazil and was seen as "the face of Brazilian capitalism". Often known to be bold, and charismatic, his fortune flourished during the commodities boom in Brazil. His 'Grupo EBX' conglomerate deals in mining, oil, shipbuilding and logistics. It was once reported that Batista had a gross wealth of $34 billion.
Eike Batista loses his massive fortune
In 2008, Eike Batista's company raised close to $3.6 billion in a public offering for his oil company OGX. At that point Brazil's economy was picking up and Batista boasted that one day he will be the world's richest man. However, Batista's fortunes were severely compromised in 2013, as his company sought bankruptcy protection after producing a meagre fraction of the oil than promised.
Batista's stunt to regain glory
Eike Batista who is known to have splurged all his wealth, once threw gold coins worth £130,000 into the sea off of Rio de Janeiro trying to regain his lost glory by appeasing 'the Queen of the Sea'.
Batista's previous legal troubles
Previously, Batista faced legal troubles in 2014 for insider trading and stock market manipulation. However, in February 2015 the case was temporarily suspended after the judge presiding the case was captured on film driving Mr. Batista's seized Porsche. After the removal of the judge off the case, in November 2015, Batista was barred from "serving as a corporate officer for five years."