Trump cables leak: Britain's Ambassador to US, Kim Darroch, resigns
Trump cables leak: Britain's Ambassador to US, Kim Darroch, resigns
Written by
Ramya Patelkhana
Jul 10, 2019, 07:12 pm
3 min read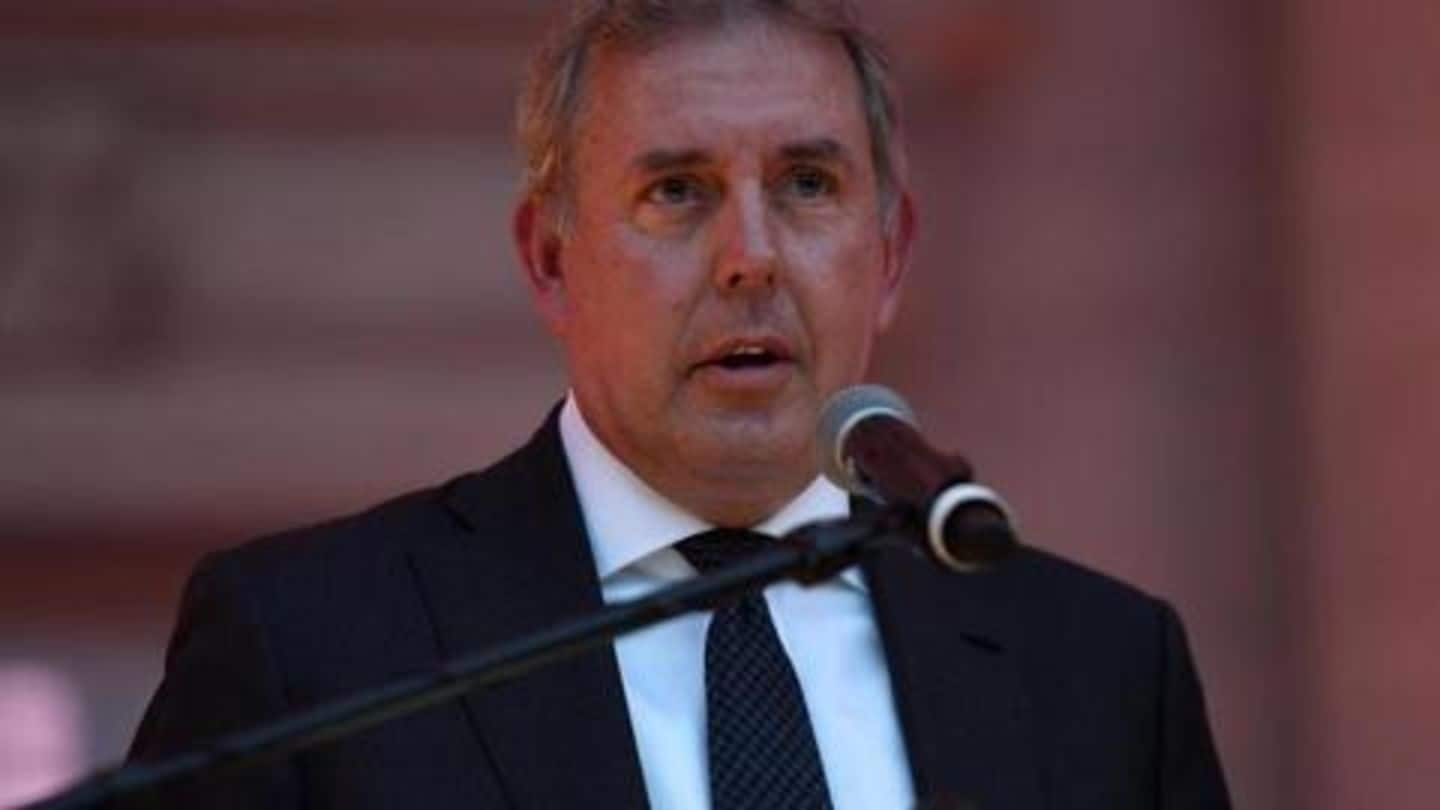 British Ambassador to the United States, Kim Darroch, announced on Wednesday that he was resigning from the post, following a diplomatic row over leaked cables criticizing President Donald Trump. Darroch said it was impossible for him to continue in the current situation. He quit a day after drawing Trump's ire for telling the UK Government that his administration was "inept" and "clumsy." Here's more.
'Impossible to carry out my role as I would like'
"Since the leak of official documents from this embassy, there has been a great deal of speculation surrounding my position and the duration of my remaining term as ambassador," Darroch wrote in his resignation letter. "I want to put an end to that speculation. The current situation is making it impossible for me to carry out my role as I would like," he added.
'Allow the appointment of a new ambassador,' wrote Darroch
Darroch's tenure as the UK's Ambassador to the US is reportedly due to end around January next year. "Although my posting is not due to end until the end of this year, I believe in the current circumstances the responsible course is to allow the appointment of a new ambassador," he wrote in the letter.
What exactly did Darroch say of Trump and his administration?
In a series of confidential cables to London, leaked to British newspaper Daily Mail, Darroch reportedly described President Trump as "radiating insecurity" while calling his administration as diplomatically "clumsy and inept." He also warned the British Government, in private correspondence, that the career of President Trump "could end in disgrace," and termed the conflicts within the White House as "knife fights."
Here's what Darroch said in a confidential memo
In a confidential memo to the UK Government, Darroch reportedly said of Trump administration, "We don't really believe this administration is going to become substantially more normal; less dysfunctional; less unpredictable; less faction-riven; less diplomatically clumsy and inept."
Trump describes Darroch as 'wacky', 'stupid', and 'pompous fool'
Following the leak of confidential memos from the British Ambassador, Trump branded Darroch as "wacky", "a very stupid guy", and a "pompous fool". The US President also reportedly said that his country would no longer "deal with" the envoy. He also reportedly called the British Prime Minister, Theresa May, "foolish" as she didn't follow his advice on Brexit negotiations with the European Union.
Darroch's resignaton 'matter of great regret': UK PM May
Meanwhile, UK PM May said Darroch's resignation was a "matter of great regret," adding the government owed him an "enormous debt of gratitude." "Good government depends on public servants being able to give full and frank advice," she told the House of Commons. "I want all our public servants to have the confidence to be able to do that," she added.