California: 10, including children, shot at, in apartment-complex
California: 10, including children, shot at, in apartment-complex
Sep 03, 2018, 04:32 pm
2 min read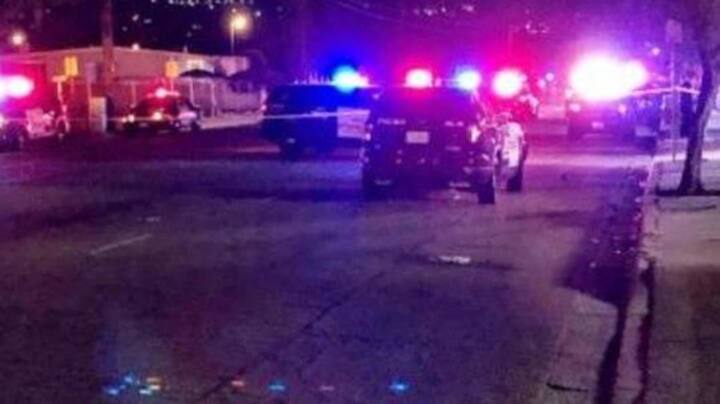 On Sunday night, an active shooter gunned 10 people including children at an apartment complex in San Bernardino, California. It is reported three of the victims are extremely critical. The motive of the attack is not yet known. Captain Richard Lawhead of the San Bernardino Police Department said multiple weapons were fired. He added all victims are alive. The gunman is still at large.
Neighbors recall they heard gunshots from a distance
Lawhead revealed the police department got a call about shooting at 1277 East Lynwood Drive at around 10:45 PM. "We believe that there was an exchange of gunfire," he said. A resident of a nearby complex said she heard 14-20 gunshots fired in rapid successions. Another neighbor also said he heard gunshots from his house, which is a block away.
Shooting happened in front of a common area, tweets journalist
The shooting happened in a front common area of the apartment complex where guys were playing dice, @SanBernardinoPD says. Authorities are still trying to figure out what led up to the shooting.

— Kurt Chirbas (@kchirbas) September 3, 2018
Nearby roads were blocked, ambulances spotted near scene
A massive police force was present, and nearby roads were closed. Though Lawhead spoke about multiple weapons being used, he said no arms have been recovered. "We do have some people that have been transported to the station for investigative purposes so we hope that they will yield information for us," he said. Locals said they saw at least 10 ambulances pass by.
A few days ago, shooting in video-game tournament killed 2
This incident comes days after a gunman fired at a video game tournament inside a shopping and dining complex in Jacksonville, Florida, which left two dead and injured eleven others. In this incident, the accused 24-year-old David Katz took his life later. Katz was a popular gamer who went by the name 'Bread'. Reportedly, he won the 2017 Madden Bills Championship.
Despite several shootings, authorities yet to toughen gun control laws
Though there has been a mass outcry over lax gun laws, the administration hasn't done much yet. The National Rifle Association spearheads the gun lobby and actively attributes such incidents to mental health. Meanwhile, Congress is still mulling loosening gun control restrictions.