One dead, 13 injured in Toronto shooting, gunman killed
One dead, 13 injured in Toronto shooting, gunman killed
Jul 23, 2018, 10:39 am
2 min read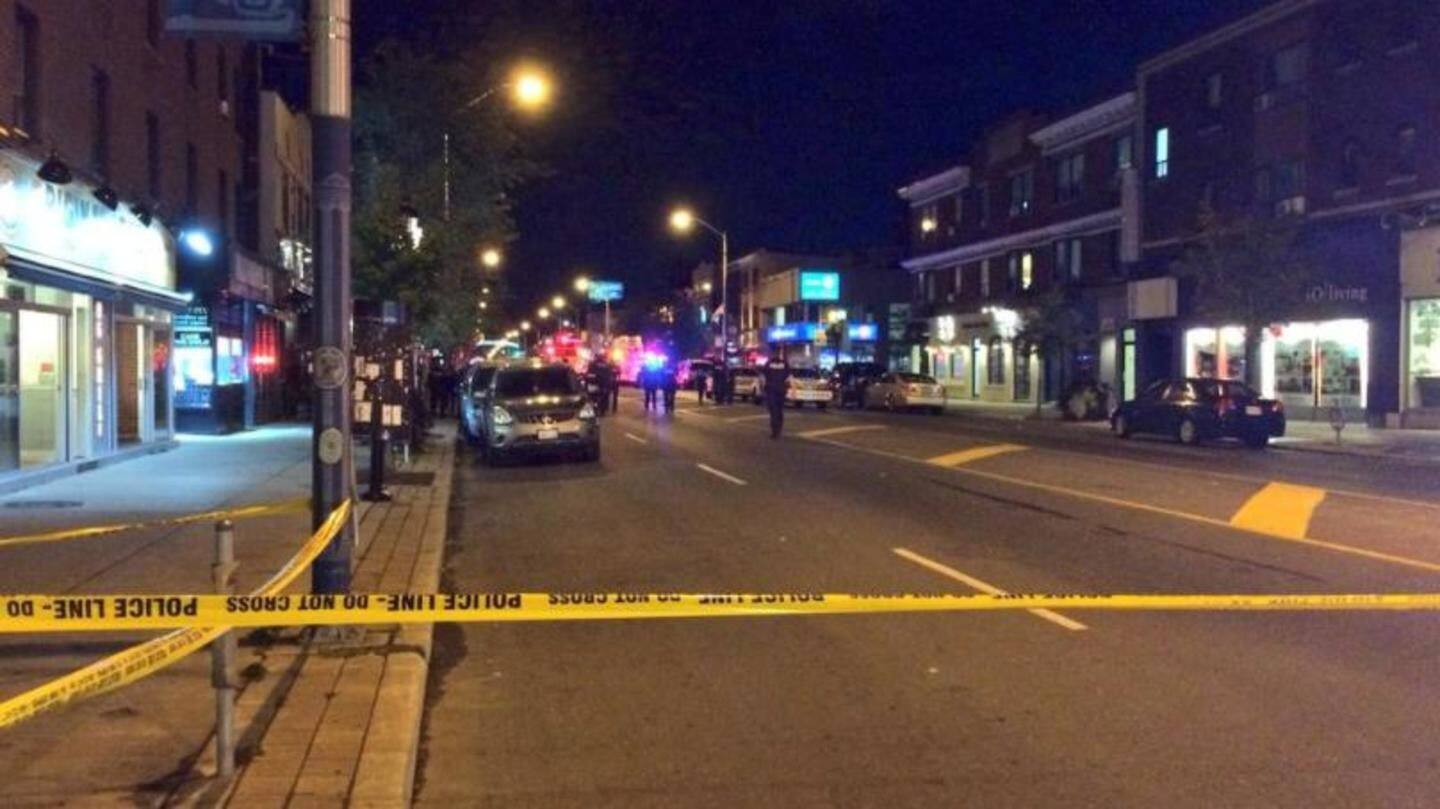 At least one person died and 13 others were injured when a gunman opened fire in central Toronto, Canada, last night. The other victims' condition isn't known yet, police said, adding the shooter is dead. It is believed the gunman fired on the police before shooting himself. An investigation is underway. Police said it is too early to term it a terror attack.
Witnesses recalled hearing him constantly reloading and firing
Several witnesses recalled hearing up to 25 gunshots in Greektown at 10pm local time. The gunman constantly kept reloading his weapon, they said. A family eating at a restaurant said they heard people screaming outside. Amid the chaos, someone came and asked them to run to the back. "My heart goes out to the victims," tweeted Ontario Premier Doug Ford.
Attack site cordoned off, even subway bypassed the spot
The survivors were rushed to hospitals in the city. One of them, a child, was admitted to Toronto's Hospital for Sick Children. Greektown has many restaurants, cafes and shops. Summer nights usually see a flurry of activities by visitors, who dine and shop there. Police have now directed people to stay away from the place. The subway has already begun bypassing the scene.
A look at the deadliest Canadian shootings in recent history
Among the deadliest shootings in recent Canadian history is the 1989 Ecole Polytechnique attack. A gunman, who later said he was "fighting feminism," entered the campus and killed 14 women in 20 minutes before shooting himself. In June'14, a gunman killed three Moncton RCMP officers and wounded two others. He was captured. In December'14, a man killed eight people before committing suicide.