Coronavirus: Are the worst-hit countries flattening the curve?
Last updated on
Apr 08, 2020, 11:52 pm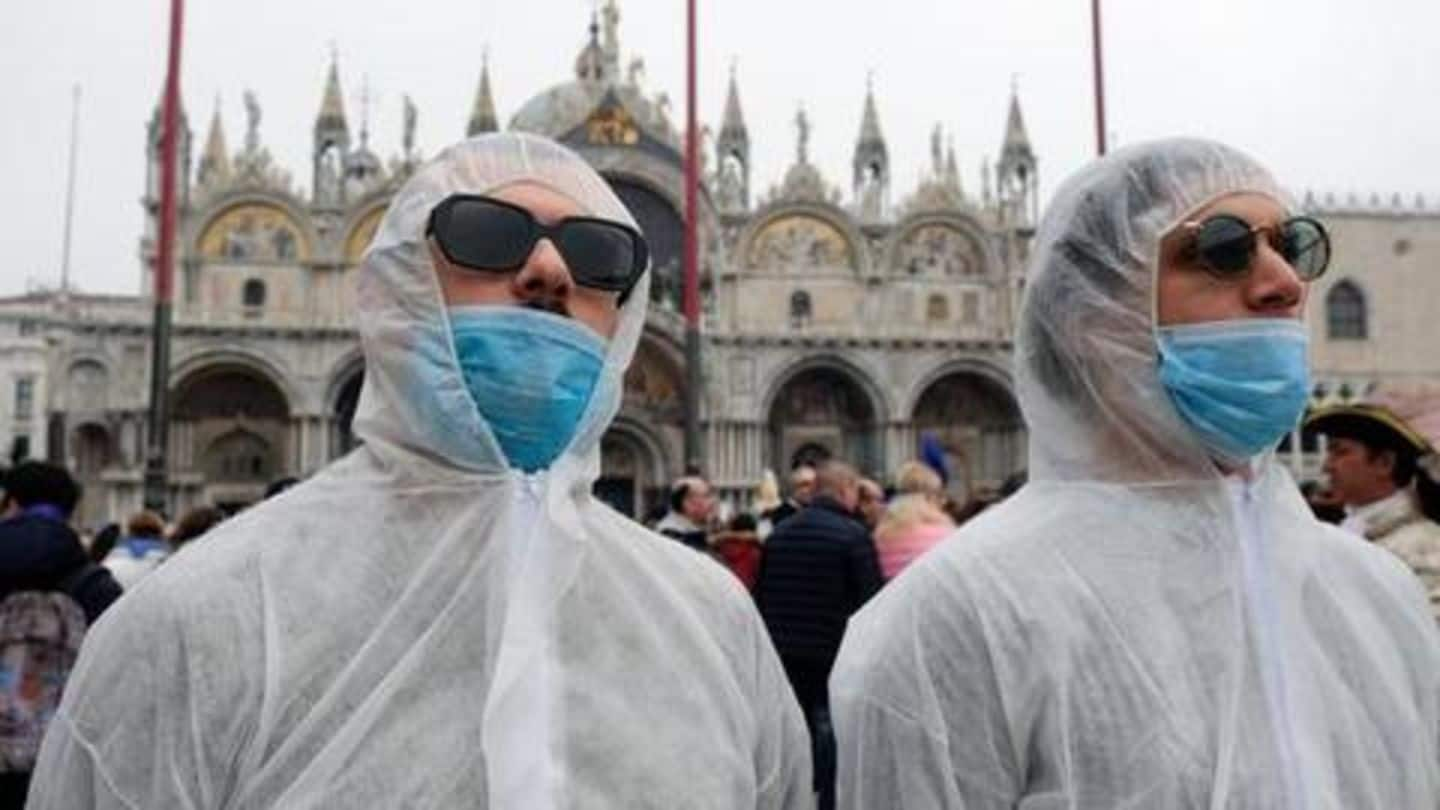 The total number of cases of the coronavirus disease (COVID-19) rose to 1.4 million on Wednesday, including over 80,000 deaths. Most of those affected by the pandemic are located in the United States, Italy, Spain, Germany, etc., that remain the worst-hit. However, as per the latest trends, the outbreak in these countries has started to slow down. Here's what is happening in these countries.
What the trend looks like in the US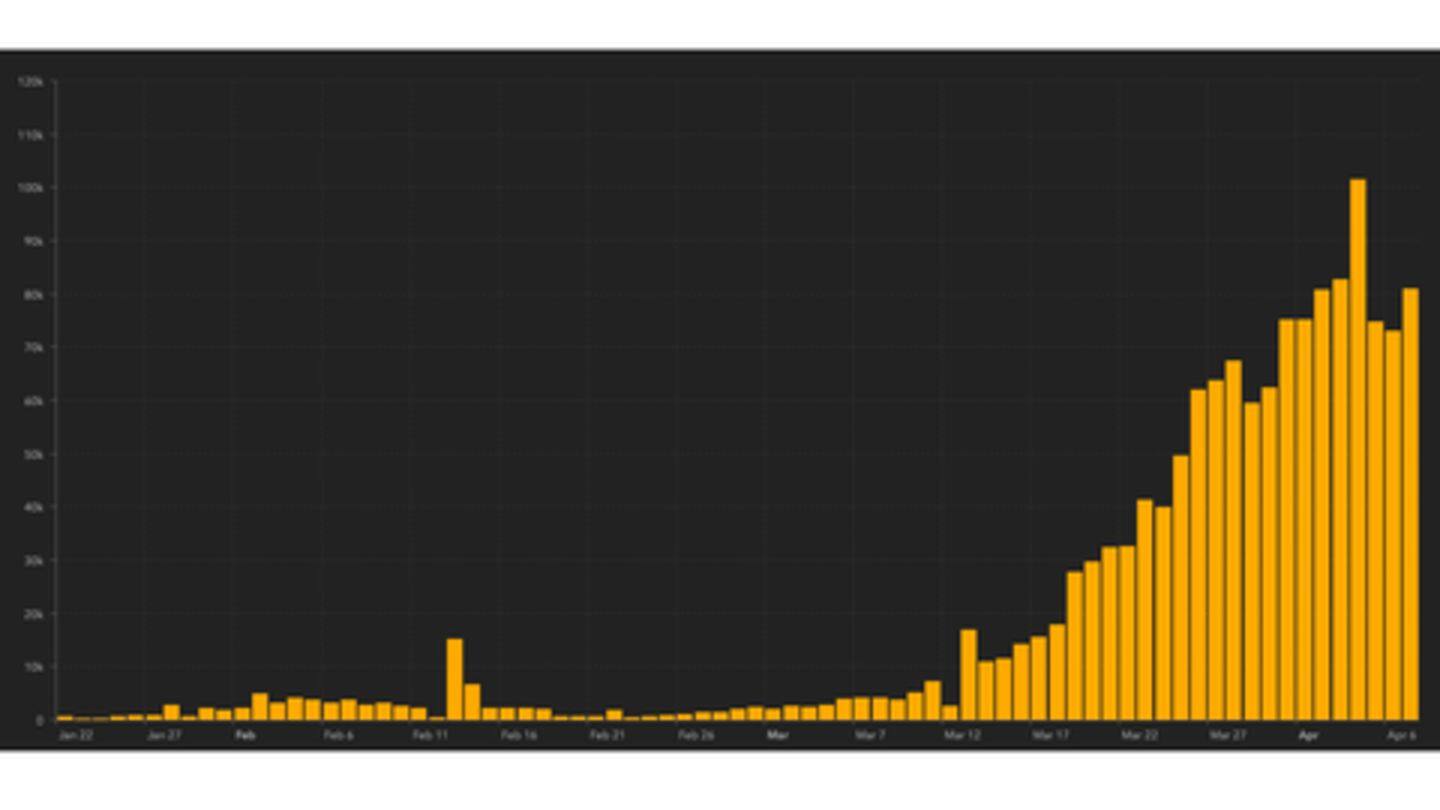 The US has recorded the highest number of COVID-19 cases (nearly 4 lakh) and the third-highest death toll (over 12,000), according to the Johns Hopkins University's tracker. After the daily increase in cases peaked at 33,000 on April 4, the number of new cases has since fallen between 28,000-30,000. Whether the curve is actually flattening, however, will be known in the next few days.
Italy seems to have 'flattened the curve'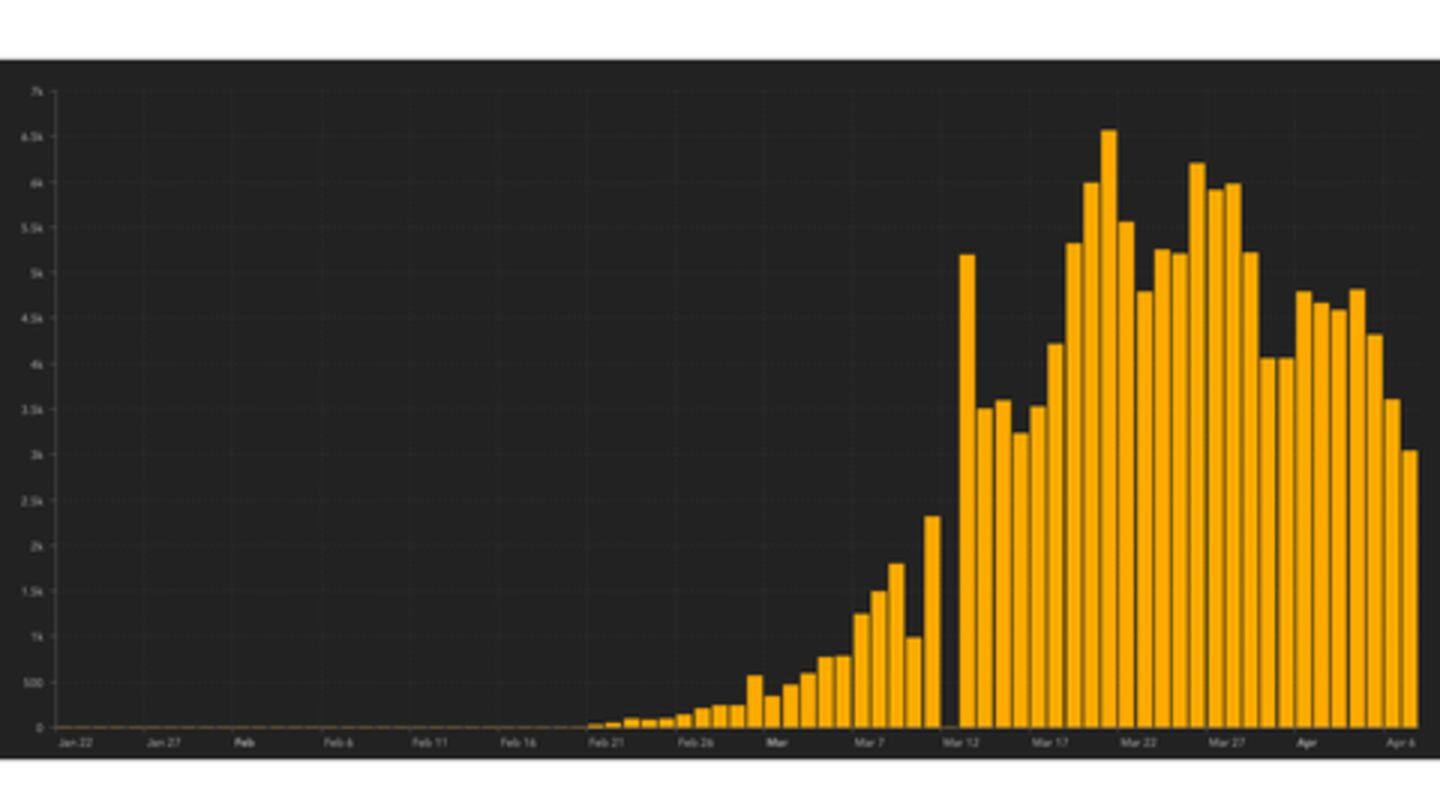 Italy has reported 1.35 lakh COVID-19 cases and the most fatalities with over 17,000 dead. However, the worst seems to be over for the European nation as the daily increase in COVID-19 cases already peaked on March 21, when Italy recorded 6,600 new cases in a day. The daily increase in cases has since fallen, and on Tuesday, Italy reported roughly 3,000 new cases.
Officials confirm Italy is seeing fall in COVID-19 cases
"It seems that we are beginning to see a decrease in new cases," Giovanni Rezza, Director of Infectious Diseases Department at the National Health Institute, said. "In our epidemic curve, after a plateau phase, there seems to be a fall...the curve tends to bend down."
Spain also witnesses significant fall in new COVID-19 cases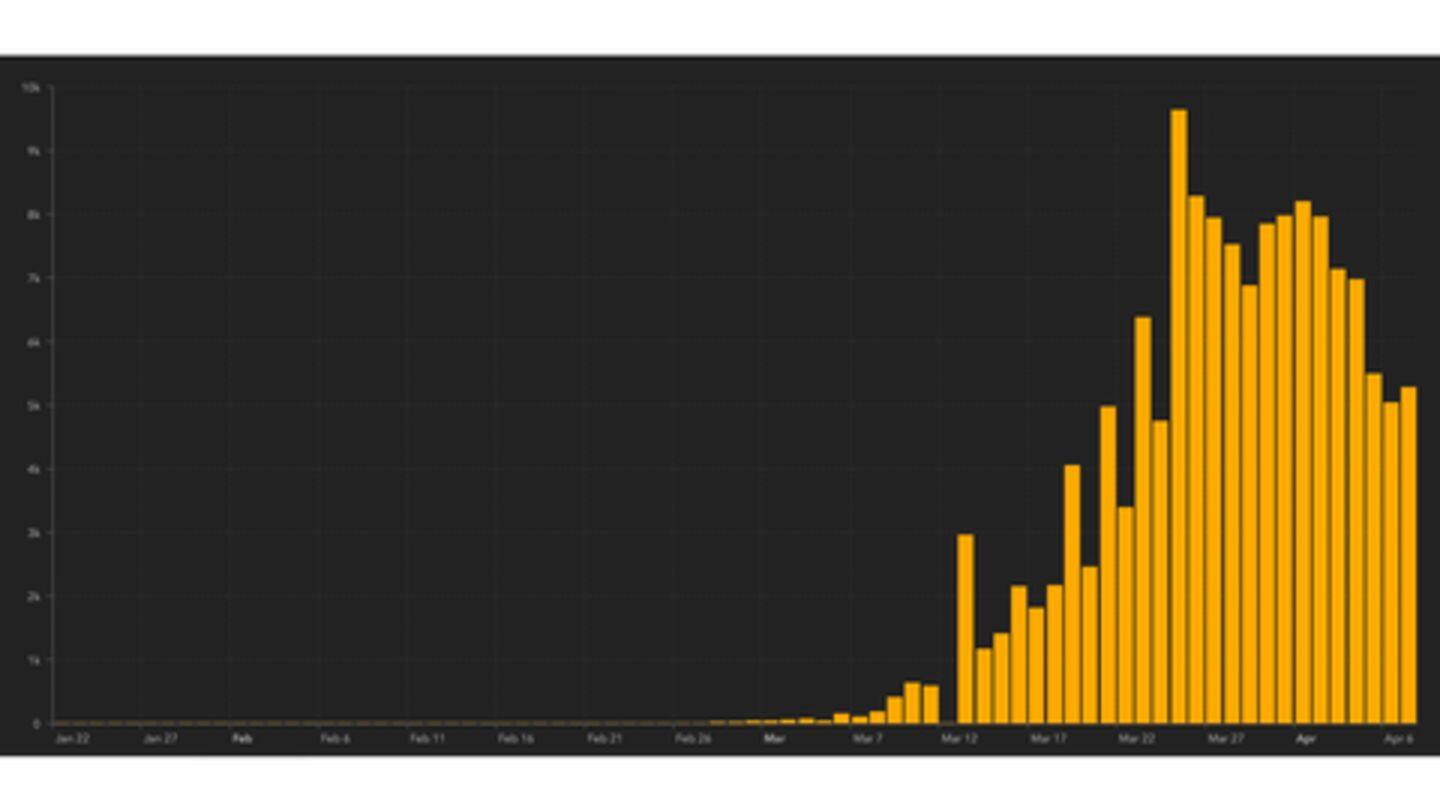 Likewise, Spain has recorded the world's second-highest number of COVID-19 cases and deaths: 1.46 lakh cases and over 14,000 deaths. Similar to Italy, Spain's daily increase in COVID-19 cases peaked late-March, touching 9,600 on March 25. The number has since fallen down to 5,300 new cases on Tuesday. Between April 1-5, Spain notably witnessed a five-day consecutive fall in daily new cases.
For Germany, it may be too soon to tell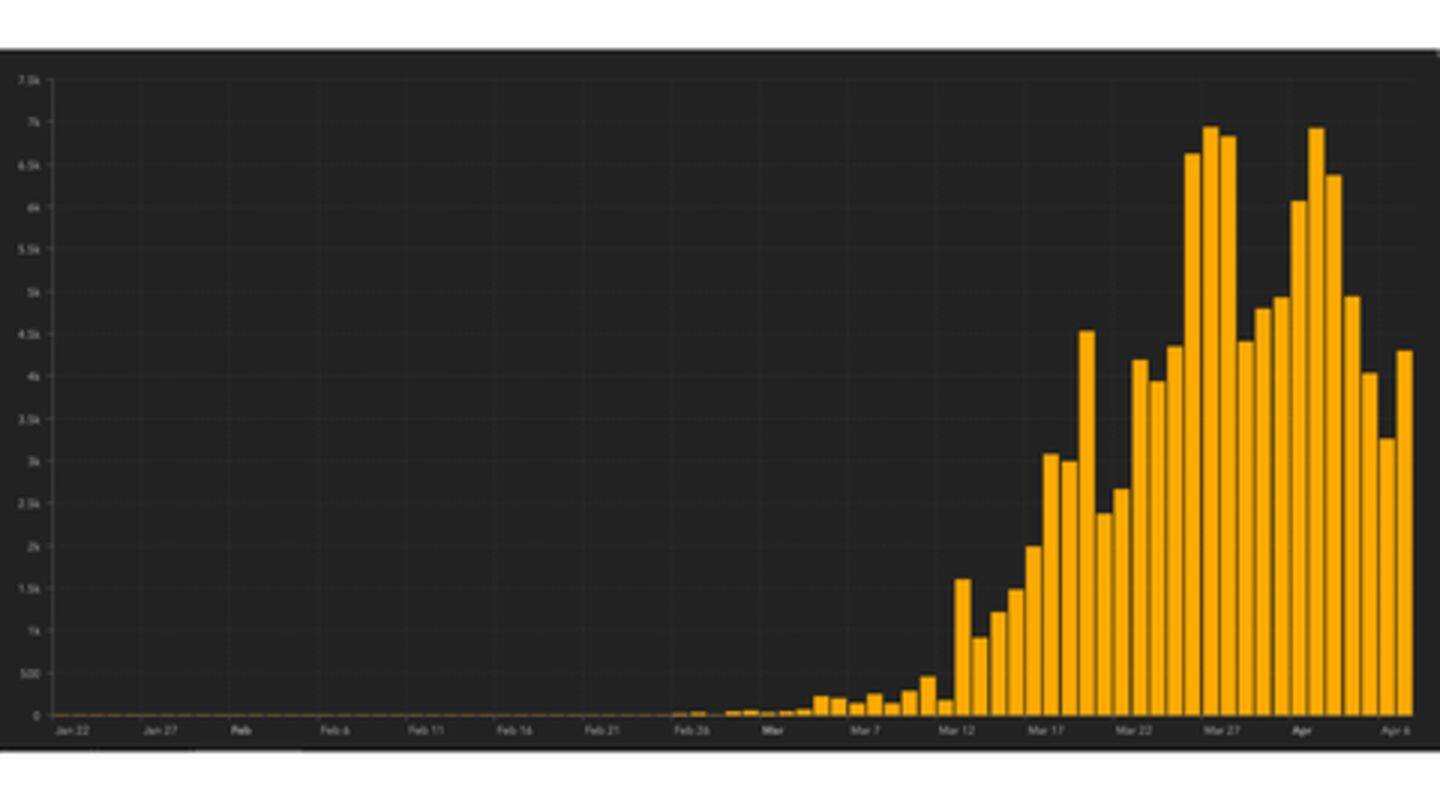 Germany has reported the fourth-highest number of cases in the world, 1.07 lakh, including 2,016 deaths. The country reported a record daily increase in COVID-19 cases on March 27 (6,900 cases), which was followed by a short-lived drop in fresh cases, before it reported 6,900 new cases on April 2. The daily increase fell consecutively till Monday, however, it rose to 4,300 on Tuesday.