Former PM Cameron takes first regular job after leaving office
Former PM Cameron takes first regular job after leaving office
Oct 11, 2017, 06:08 pm
2 min read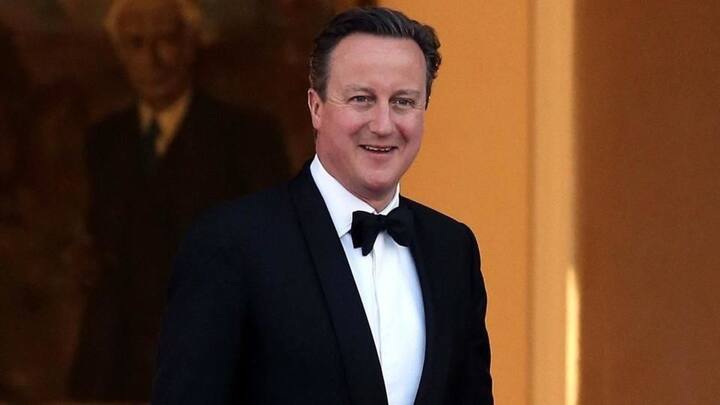 Former British PM David Cameron is now officially employed with electronic payments firm First Data Corporation, his first major stint in the private sector after leaving office. He will be working with the American firm for a couple of days a month. Since he quit as MP in September'16, he doesn't need to reveal how much he is being paid.
A brief look at the company's profile
First Data handles card transactions and cash machines globally. Last year, it made revenues of $11.6bn and processed over 79bn transactions worth $2.2tn. In 2007, it was taken over by private equity firm KKR. After the financial crisis, it was taken public again in 2015. The same year, it supported Apple Pay's launch in UK which lets consumers "tap and pay" with their phones.
Cameron cannot lobby the government for First Data till July'18
Cameron will be a member of First Data's advisory board and will assist top officials with "international, contextual and geopolitical advice and analysis". He will also speak "at events on behalf of First Data." Acoba, which recommends new positions for ministers who have left office, said he cannot lobby the government on First Data's behalf till two years after ending his PM term (July'18).
The former PM has enough on his plate for now
Since Cameron left office, he has taken up public speaking and earns up to £100,000 for each appointment. Additionally, he is on the global board of advisers of the Council on Foreign Relations. He has also reportedly signed a £800,000 deal for his memoirs, to be published next year. Meanwhile, wife Samantha has set up a clothing design company named Cefinn.