Lone astronaut casts vote before US election
Last updated on
Nov 08, 2016, 08:41 pm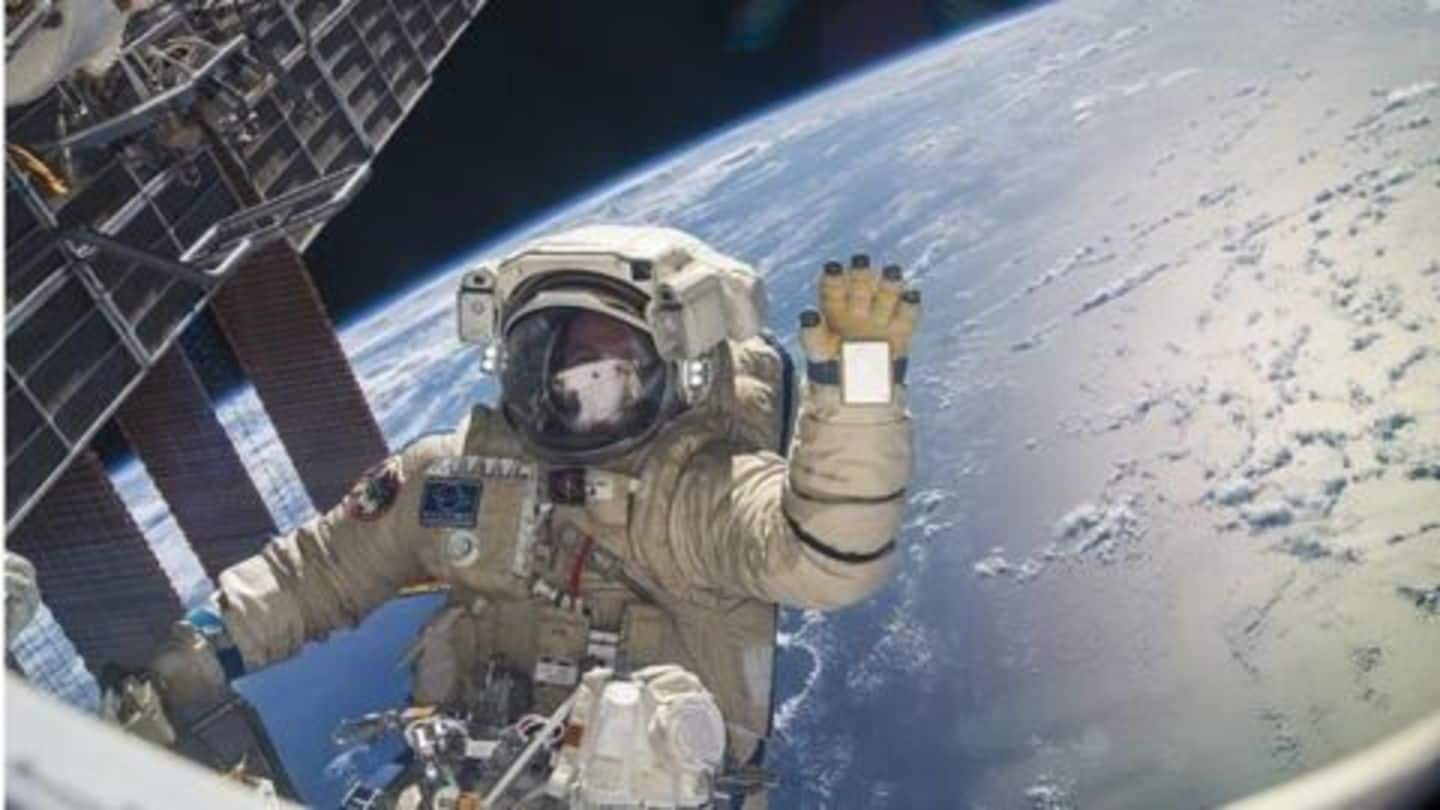 According to the National Aeronautics and Space Administration (NASA) agency, Shane Kimbrough, the lone American astronaut in space has already cast his vote for the upcoming elections. Kimbrough, filed his absentee ballot from the International Space Station sometime over the last few days. NASA did not reveal details as to how the vote was transmitted. Kimbrough had been launched into space on October 19th.
Voting from space
Since 1997, Texas state laws have allowed astronauts, many of whom reside in Houston, Texas, the right-to-vote when on a space mission. If astronauts want to vote from space in an election scheduled during the mission, the process is set in motion a year before mission-launch. Astronauts must indicate a year prior which election - federal, state, local - they'd like to participate in.
Space voting!
David Wolf, was the first ever American to vote from space; he cast his ballot for a local election from the Russian space station, Mir in 1997.
Shane Kimbrough
Shane Kimbrough, 49-years-old, is currently the only American astronaut in the International Space Station (ISS); he rode a Russian Soyuz rocket to the ISS on October 19, 2016. Kimbrough is on a four-month-mission at the research outpost and is accompanied by two Russian cosmonauts. The mission crew will double in a week's time with the arrival of another American, a Russian and a Frenchman.
"Vote while you Float"
Shane Kimbrough followed NASA's motto of 'Vote while you Float' by casting his vote for the US Elections 2016. Before leaving Earth, Kimbrough had told reporters that he was "pretty much apolitical" but looked forward to be able to say that "I voted from space."
How does the voting work?
Most astronauts live in Texas's largest city, Houston, that's home to NASA's mission control and Johnson Space Center. After indicating the election astronauts want to participate in, six-months later, they receive 'Voter Registration and Absentee-Ballot-Request'. A "secure electronic ballot" is sent by Mission control, Houston via the County Clerk to the space station; the vote is recorded by the astronaut and returned by email.
Votes from space yet millions on Earth won't vote
Based on past-records, 80 million Americans are likely to give voting in US presidential elections a miss. In the last presidential-elections in 2012, out of 241 million eligible voters, only 129.1 million eventually voted; a turnout-rate of 53.6 percent that's been consistent for decades. Some anticipate turnout to be higher this year given increased registrations and intensifying sentiments around Donald Trump and Hillary Clinton.