Leaders from around the world condole Atal ji's demise
Leaders from around the world condole Atal ji's demise
Written by
Ramya Patelkhana
Aug 17, 2018, 09:26 pm
3 min read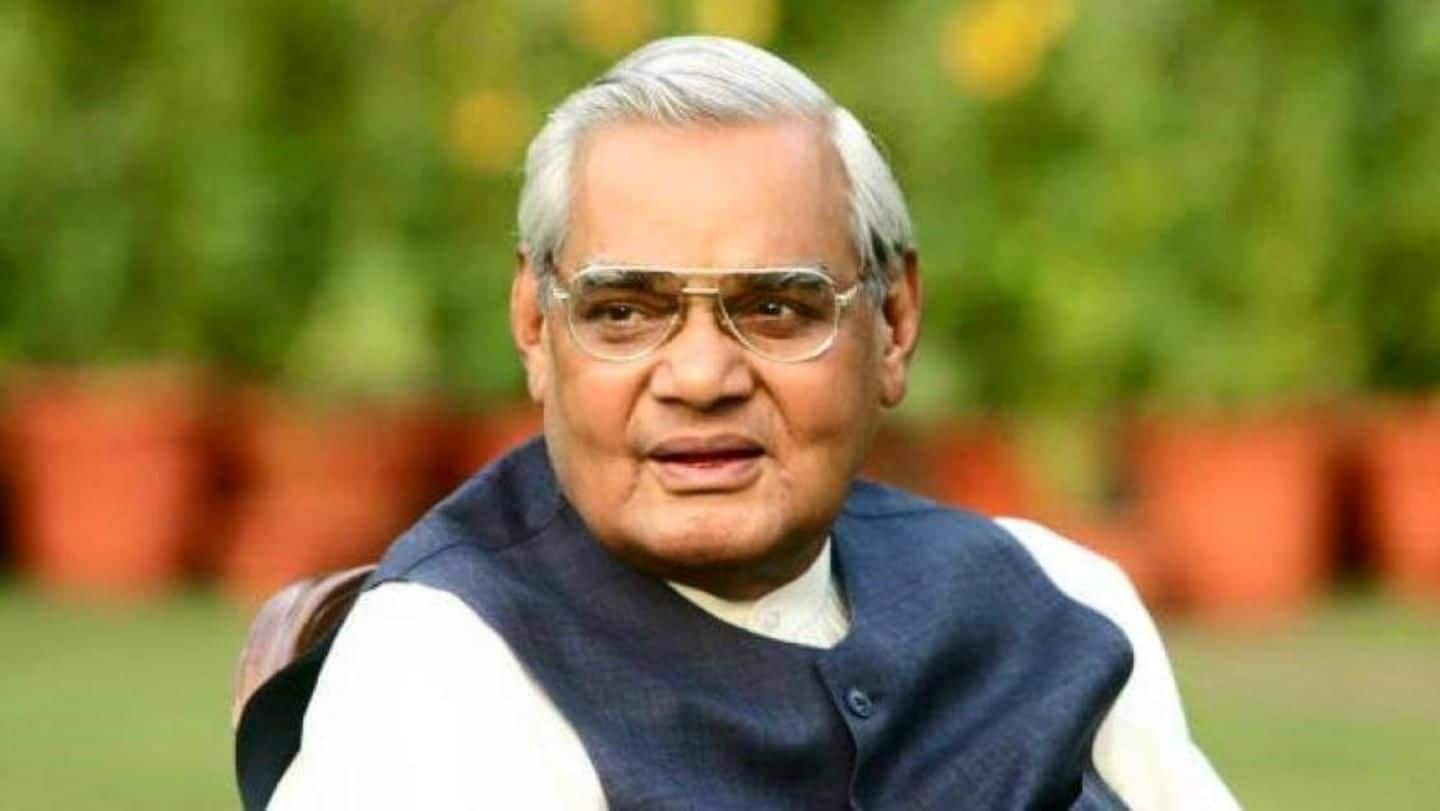 Leaders from a number of countries, including the US and Russia, have expressed grief over the death of former Indian Prime Minister Atal Bihari Vajpayee and recalled his contributions in strengthening bilateral relations and maintaining regional peace. Russian President Vladimir Putin sent a message of condolences to President Ram Nath Kovind and Prime Minister Narendra Modi on the demise of Vajpayee. Here's more.
Putin calls Atal ji an 'outstanding statesman'
"Atal Bihari Vajpayee rightly commanded great respect around the world. He will be remembered as a politician who made a major personal contribution to the friendly relations and privileged strategic partnership between our countries," Putin's message reads.
Extend my heartfelt condolences to the people of India: Pompeo
US Secretary of State Michael Pompeo said Vajpayee recognized early on that the US-India partnership would contribute to the world's economic prosperity and security and the two democracies continue to benefit from his vision. He recalled Vajpayee's address to the US Congress in 2000, when he had famously characterized the US-India ties as a "natural partnership of shared endeavors."
Nepal's PM 'deeply saddened' by Vajpayee's death
Nepali Prime Minister KP Sharma Oli expressed grief on Twitter and said: "I am deeply saddened to learn of the passing away of Shri Atal Bihari Vajpayee, former Prime Minister of India. May the departed soul rest in eternal peace!" In his message to PM Modi, Oli said: "He will be remembered for his sagacity and exemplary selfless service to the people of India."
Sri Lankan leaders and Sheikh Hasina condole Vajpayee's death
Sri Lankan President Maithripala Sirisena and Prime Minister Ranil Wickremesinghe have condoled the death of Vajpayee and said he played a vital role in ensuring the stability of the island nation. Bangladesh Prime Minister Sheikh Hasina has expressed "deep shock" at Vajpayee's death and said he was "our great friend and highly respected" in the country.
Vajpayee contributed to bringing a 'change' in Indo-Pak ties
Pakistan Government and top leaders, including Prime Minister-in-waiting Imran Khan and PML-N chief Shahbaz Sharif, have paid respects to Vajpayee and said he contributed to bringing "a change" in bilateral ties and remained a key supporter of regional cooperation for development. Maldives President Abdulla Yameen Abdul Gayoom sent a message of sympathy and condolences to President Ram Nath Kovind following the demise of Vajpayee.
Mauritius to fly flag at half-mast as mark of respect
Mauritius Prime Minister Pravind Kumar Jugnauth conveyed his condolences in a letter to Modi, saying: "Shri Vajpayee shaped the destiny of India through his bold leadership and his deep-rooted empathy for the common man." The Government of Mauritius has decided that both Indian and Mauritian flag will fly half-mast on government buildings today as a mark of respect following the demise of Vajpayee.
An exemplary stateman: Former Bhutan PM on Vajpayee
Bhutan's former PM Tshering Tobgay took to Twitter to condole Vajpayee's death, saying, "The world will celebrate him as an exemplary statesman." Israeli Ministry of Foreign Affairs' Director General Yuval Rotem said he was "deeply saddened to learn of the death of a giant". Vajpayee, one of India's most charismatic leaders and inspirational orators, died yesterday at the age of 93 in New Delhi.