Harry and Meghan quit as senior royals: What it means
Harry and Meghan quit as senior royals: What it means
Jan 09, 2020, 01:55 pm
3 min read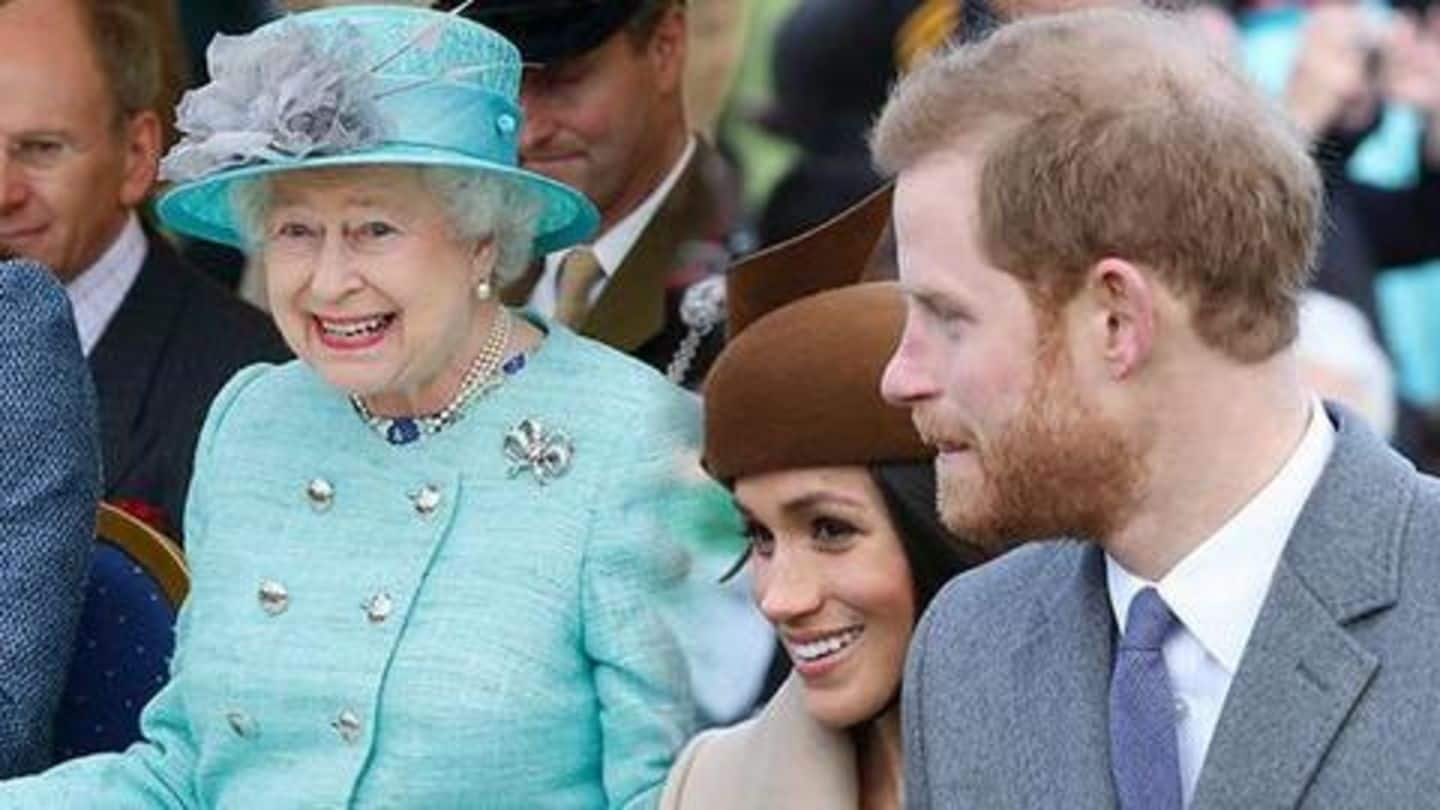 Britain's royal family, that remained glued for decades, is crumbling as Prince Harry and his wife, Meghan Markle have decided to step back as senior royals. They will now work towards becoming financially independent. This stunning call was taken without consulting Queen Elizabeth or Harry's father Prince Charles and it has obviously upset Buckingham Palace. So what does this bombshell announcement mean? Let's decode.
Harry and Meghan were never the quintessential royal couple
Harry, who is the sixth in line for the British throne, broke norms by marrying Meghan, a bi-racial, divorced American actor best known for her character Rachel Zane in legal drama Suits. Their fairytale wedding in May 2018 caught the world's attention, and so did their public appearances after that. The star couple welcomed their first child, baby Archie, in May 2019.
However, the constant media attention troubled Harry and Meghan
By the looks of it, Harry and Meghan defined perfection, lighting up whenever cameras turned towards them. But, after the flashes subsided, they got fatigued. The couple first reflected their thoughts about constant media glare in an ITV documentary. Meghan accepted the royal life was tough and said friends warned her about tabloids being ruthless. Harry also spoke about his mental struggles.
Last year, Harry threatened legal action against publication
In 2019, the couple showed it can't tolerate the media's interference in their lives anymore by threatening legal action against Daily Mail. The daily had published scandalous articles, centered on Meghan's purported private letter to her estranged father Thomas, in which she said his frequent interviews hurt her. Berating disreputable journalism, Harry said he can't let his wife be victimized.
Leaving royal family, Harry and Meghan celebrated Christmas in Canada
The seeds for this split were sowed months ago. The Duke and Duchess of Sussex skipped Christmas celebrations at Sandringham Estate and holidayed in Canada for six weeks. After returning, they visited Canada House in London to thank them for the hospitality. Before that, Harry and Meghan quit a charity they shared with Prince William and Kate Middleton to set up their own projects.
Harry and Meghan intend to create "progressive new role"
For too long, the tensions between the couple and the rest of the family were downplayed, but the latest announcement has blown the lid off. Harry and Meghan said after pondering over this for months, they decided to "carve out a progressive new role within this institution." They will continue supporting the Queen while juggling their time between North America and Britain, they underlined.
Their full statement can be read here
After shock announcement, Buckingham Palace called it "complicated"
Stunned with the announcement, the Buckingham Palace, the power center of Britain, released a brief statement. "We understand their desire to take a different approach, but these are complicated issues that will take time to work through," the statement, released 40 minutes later, read.
Currently, Prince Charles' private income takes care of Harry and Meghan's expenses, but their financial situation post the split is unclear. As far as titles are concerned, the couple's new website suggests they will keep it, but they might take Mountbatten-Windsor as their surname. Usually, decisions like these necessitate Queen's approval but by keeping her out of the loop, Harry and Meghan scripted history.