State of the Union address: Highlights from Trump's speech
State of the Union address: Highlights from Trump's speech
Written by
Shiladitya Ray
Feb 06, 2019, 12:58 pm
4 min read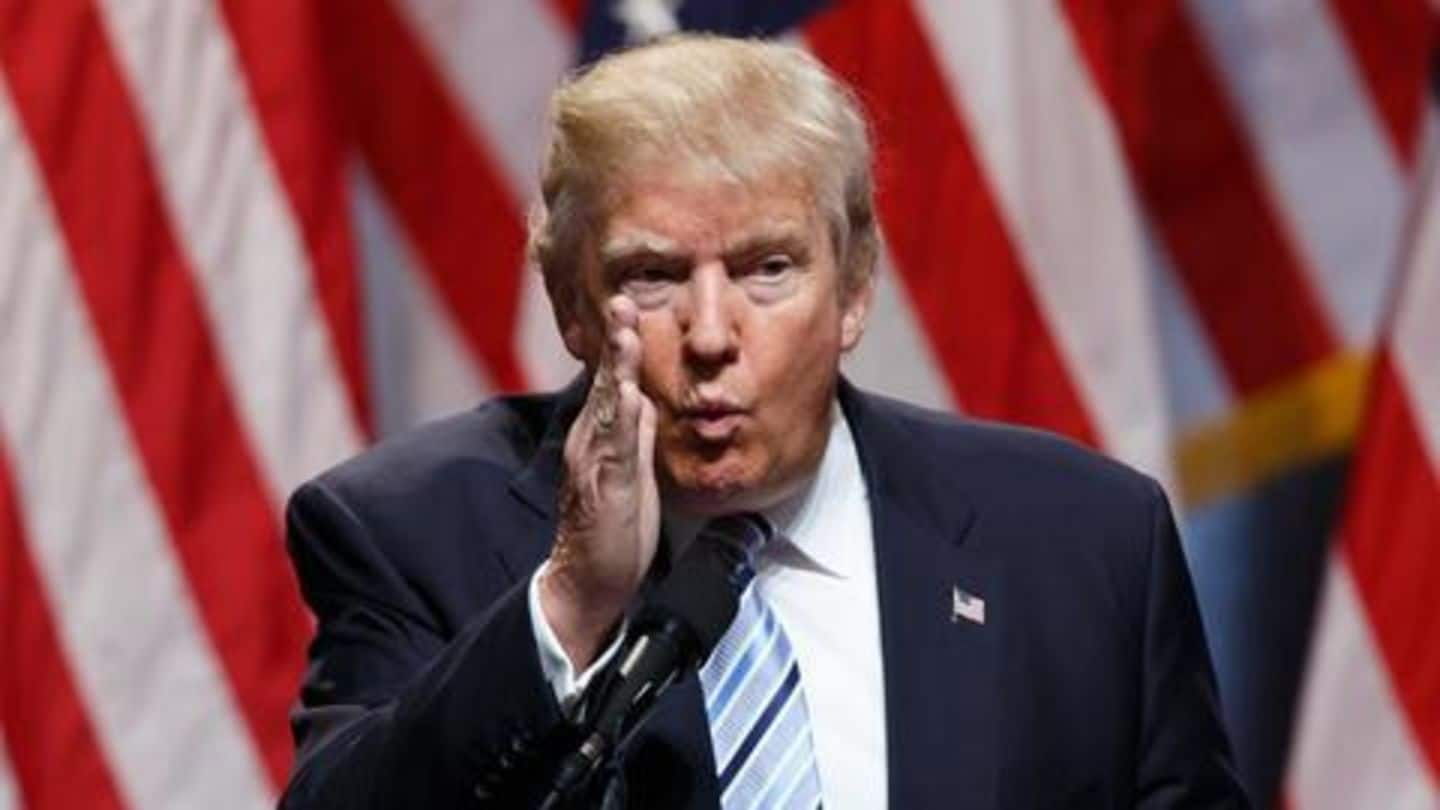 On Tuesday, US President Donald Trump delivered his annual State of the Union address, which was marked by both a combative and a conciliatory attitude. While Trump delivered his 82-minute speech in patriotic language and a reassuring tone, he did not back down from addressing contentious issues like his proposed border wall. His speech also touched upon the economy and foreign policy. Here's more.
Agenda of American people, Trump said while beginning his speech
"The agenda I will lay out this evening is not a Republican agenda or a Democrat agenda. It is the agenda of the American people," said Trump, while beginning his State of the Union address.
No emergency yet, but Trump vows to build the wall
On the issue of the US-Mexico border wall, which had earlier led to the longest US government shutdown in history, Trump said that he would not declare an emergency to build the $5.7bn wall yet. However, that did not deter the President from asserting the importance of the wall for US border security - "I will get the wall built," said Trump determinedly.
Trump to meet Kim Jong-un soon for second summit
The wall apart, a very significant highlight of the speech was Trump's announcement of his second meeting with North Korea's Supreme Leader Kim Jong-un. Despite any concrete progress towards denuclearizing North Korea, Trump announced that his second summit with Kim would take place on February 27 or 28 in Vietnam - either in the city of Da Nang, or in the capital, Hanoi.
Peace with Taliban; withdrawal from Syria: Trump's Middle East plans
On other fronts of US foreign policy, Trump highlighted his administration's efforts to strike peace with the Taliban in Afghanistan. He added that if a deal could be reached, he would be able to bring some US troops home from a war that had begun more than 17 years ago on September 11, 2001. He also reiterated his plan to withdraw US troops from war-torn Syria.
Only a passing reference was made to US-China trade talks
However, on the issue of US-China trade relations, Trump only made a passing reference. He said that the US was working towards a new trade deal with China, but added that China would have to bring in "structural change" and "end unfair trade practises" for a deal. He also urged the passing of the Reciprocal Trade Act, which would allow the US to place retaliatory tariffs against countries placing "unfair" tariffs on American products.
Trump urged against congressional probes into himself, his administration
During his speech, Trump also touched upon the issue of congressional investigations into his administration. He effectively pleaded the Democratic majority in the House of Representatives to refrain from "ridiculous partisan investigations", and urged his enemies to not seek "revenge" against him. "We must be united at home to defeat our adversaries abroad," said Trump.
Trump also attempted to placate the Democrats
The President also made an attempt to reach out to the Democrats, and announced a plethora of initiatives which enjoy widespread Democrat support. He announced new funding to eradicate AIDS, a campaign to combat cancer in children, and spending over $1 trillion to upgrade roads, bridges, and other infrastructure in the US. However, he did not offer concrete policy details on such initiatives.
Women have benefited enormously from policies, claimed Trump
Finally, the President, who has on several occasions been labelled a misogynist, highlighted how his initiatives had benefited women. Trump claimed that women were the biggest beneficiaries of his economic policies, and claimed that 58% of jobs created last year had been filled by women. He also praised the record-breaking election of 117 women to the Congress in 2018.
House Speaker Nancy Pelosi, however, wasn't too impressed
Stacey Abrams led the Democrat response: Here's what she said
Meanwhile, rising Democrat star Stacey Abrams led the Democrat response to Trump's speech. She hit out at the government shutdown and its impact on federal workers, saying that the shutdown was 'engineered' by Trump. Further, Abrams highlighted the struggles of the working class, and the two key Democratic priorities of increasing gun control, and curbing the spiralling cost of higher education in the US.