ICJ to hear Kulbhushan Jadhav case in backdrop of Pulwama-attack
ICJ to hear Kulbhushan Jadhav case in backdrop of Pulwama-attack
Written by
Shiladitya Ray
Feb 15, 2019, 01:29 pm
3 min read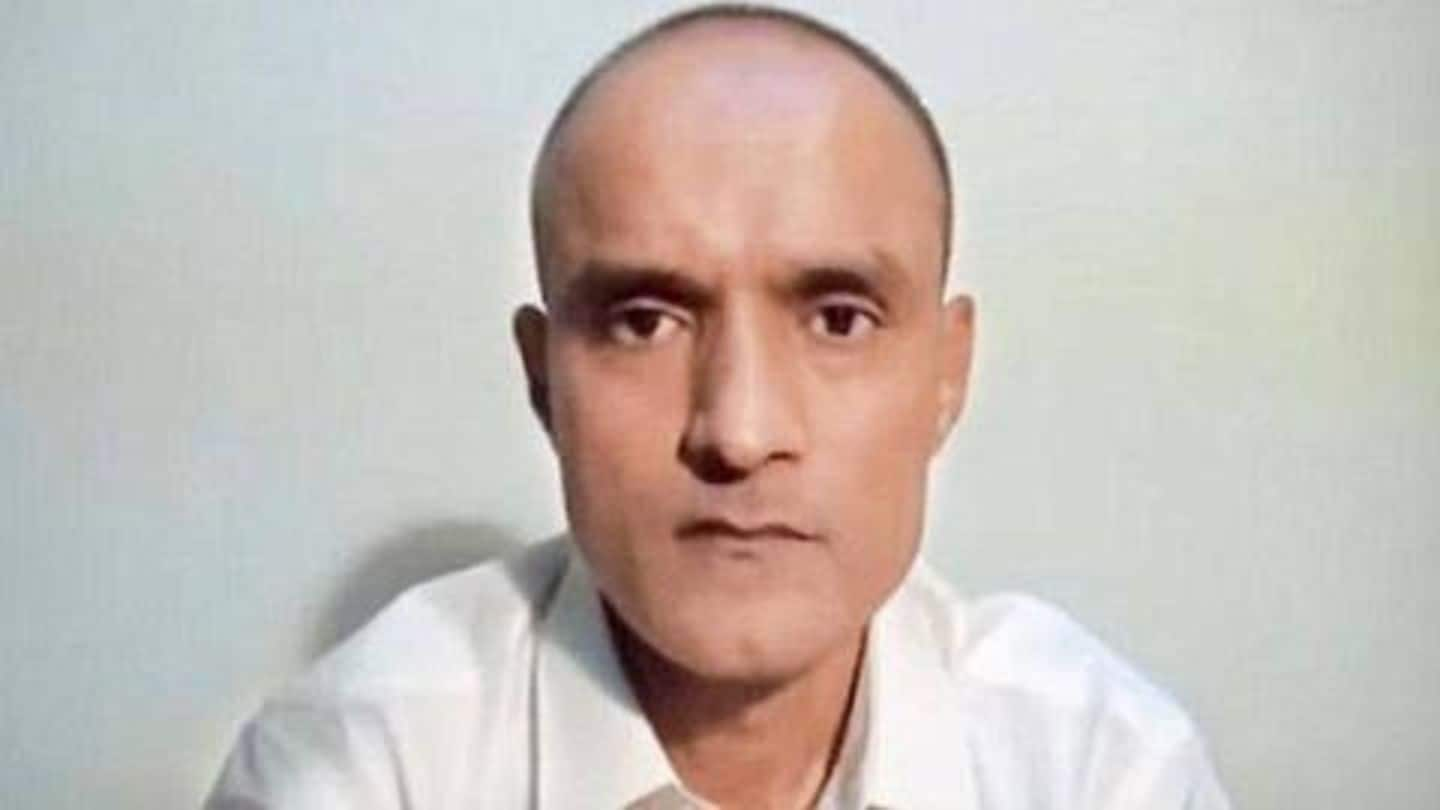 The fate of former Indian Navy officer Kulbhushan Jadhav - who has been handed the death penalty in Pakistan on charges of espionage - is scheduled to be decided by the International Court of Justice (ICJ) between February 18 and 21. The case will be heard in the backdrop of the Pulwama attack, and tensions between India and Pakistan are likely to escalate more.
The Pulwama attack on Thursday killed 40 CRPF jawans
On Thursday, a CRPF convoy of 70 vehicles heading towards Srinagar came under attack in the Jammu-Srinagar highway. Despite the highway being well-guarded, an SUV laden with 350kg of explosives managed to ram into the convoy, triggering a massive blast. The blast reduced one bus to smithereens, and left several vehicles in the convoy severely damaged, making rescue efforts difficult. 40 jawans were martyred.
Pakistan-based JeM claimed responsibility; India is responding strongly
The responsibility for the attack was claimed by Pakistan-based terror outfit Jaish-e-Mohammed (JeM), and US experts have said that Pakistan intelligence agency ISI could have had a hand in the attack. Responding to the attack, India has withdrawn the 'Most Favored Nation' status it had accorded to Pakistan in 1996. Meanwhile, Prime Minister Narendra Modi has promised that Pakistan "will have to pay".
Jadhav was captured by Pakistani forces in 2016
In this backdrop of tense relations, the ICJ will be hearing Jadhav's case. Jadhav had been captured by Pakistani forces from the unstable Balochistan province in March 2016. Subsequently, he was put on trial, and in April 2017, a military court in Pakistan handed Jadhav the death penalty on charges of espionage and terrorism. India, however, raced to the aid of the former Navy officer.
India involved the ICJ after Jadhav was handed death penalty
Maintaining that Jadhav was not a spy, but had been wrongfully apprehended by Pakistani forces, India moved the ICJ immediately after Jadhav was handed the death sentence. Subsequently, on May 18, 2017, a 10-member panel of the ICJ restrained Pakistan from executing Jadhav till such time the case had been adjudicated in the international court. Now, Jadhav's fate rests on the court's decision.
What India had to say about the impending ICJ hearing
Commenting on the case, Ministry of External Affairs (MEA) spokesperson Raveesh Kumar declined to go into the details of it. He said that India would be presenting its case to the ICJ on February 18, and since the matter is currently sub-judice, it would not be appropriate for him to discuss the case in public. "Whatever we have to do, we will do at the court," he said.
Pakistan says it will respect the ICJ's verdict
Pakistan, meanwhile, has said that it will respect and implement whatever decision the ICJ takes. However, Islamabad added that it was confident that Jadhav was a spy, saying that it had recovered an Indian passport from Jadhav that had a Muslim name on it. Attorney General Anwar Mansoor will present Pakistan's case, while Harish Salve will present India's.