As 4-meter-long rod pierces through body, man plays with phone
As 4-meter-long rod pierces through body, man plays with phone
Sep 01, 2018, 05:06 pm
1 min read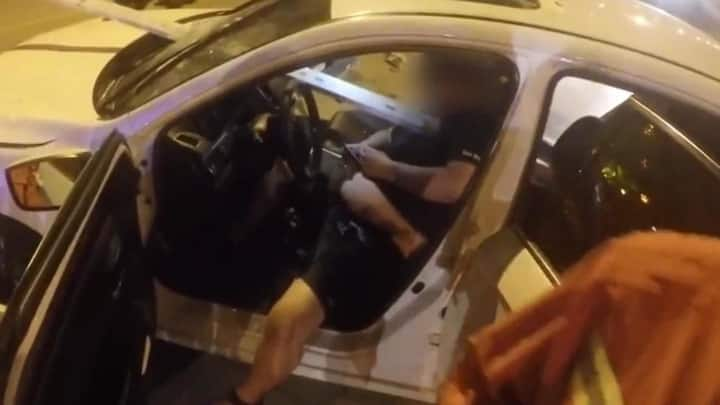 In China, the surprisingly calm demeanor of a man, having a 4-meter-long rod pierced through his body has made it to global news. The man, who met with a car accident, continued to fiddle with his phone while waiting for rescue. The incident took place last week in Liaoyang city of Liaoning province, and the video of the man's actions has gone viral.
Man's play time was obstructed only when rescuers came
The vehicle collided with a guardrail and a part of it snapped to pierce the left side of his upper chest. Throughout this ordeal, he remained surprisingly calm. His play time was hindered for a while when rescuers came and cut the rod with a circular saw. He was lifted to an ambulance, and then he was back to business (read playing).
The man's 'brave' act is now viral
It's still unclear if the phone addiction caused the accident, or he was using it to distract himself from the excruciating pain. Meanwhile, the video of the incident is being talked about a lot. On Chinese video streaming platform, Miaopai, the clip has garnered 604 million views. On other platforms like Weibo, too, the clip has got massive attention.