London: Indian-origin anti-Brexit campaigner releases memoir of her struggle
London: Indian-origin anti-Brexit campaigner releases memoir of her struggle
Sep 02, 2018, 01:44 pm
3 min read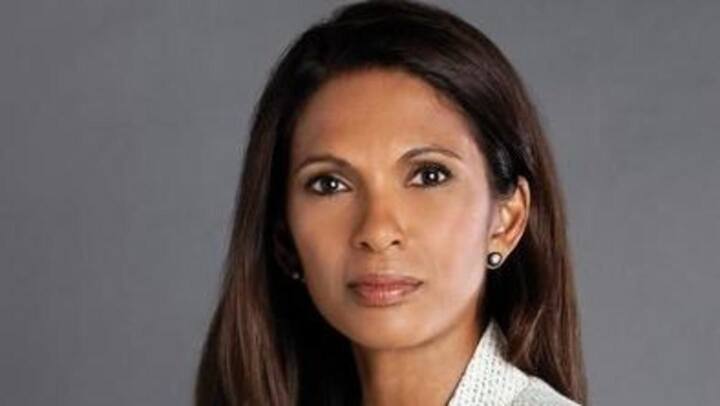 An Indian-origin campaigner who mounted a successful legal challenge to prevent British PM Theresa May triggering Brexit without Parliament's approval has released a new memoir to trace her journey of struggle. Gina Miller, born Gina Nadira Singh in British Guyana to Guyana's former Attorney-General Doodnauth Singh, reveals in her new book titled "Rise" that she inherited her fighting spirit from her father. Here's more.
I have a sense of fatalism, says Miller
"My father was actively involved in setting up a political party against our dictator [Guyana] and ironically I was sent to the UK to be safe," Gina Miller said. "So, I have a sense of fatalism that I'm exactly where I should be, fighting for things I learned at my father's knee," she said, at the UK launch of her book in London.
Britain voted in favor of leaving EU in 2016
Miller, an Investment Fund Manager, became the face of the legal battle over Parliamentary supremacy in the aftermath of Britain's vote in favor of leaving the EU in Jun'16. Miller admitted going through very "low" moments after she successfully brought a legal challenge forcing the UK Government to seek Parliament's approval to trigger Article 50, the legal mechanism taking the UK out of EU.
There was a concerted effort to silence me, says Miller
"I was very conscious of the very febrile environment that Brexit has created but I had no idea that it would be to the level and severity that I received, that I was foreign and being a woman of color I had no right to speak up," Miller said. "There was a concerted effort to silence me," said the 53-year-old businesswoman-cum-campaigner.
More hatred I get, more I'm going to fight: Miller
"The more hatred I got from the extremists that normally sits of the fringes of society, the more I was going to fight because this is not the country I want my children to grow up in," Miller said. "So the more they threw at me, and still throw at me, the more I am going to fight," said the campaigner.
Miller focused on building momentum behind people's vote over Brexit
Miller is now focused on building momentum behind a people's vote over the final outcome of Brexit, in the form of another referendum or general elections. Miller wants the British electorate to have the option to choose between May's "unworkable plans", a scenario of a "no deal" with the EU, and a "Remain and Reform" agenda for Britain alongside the EU.
In book, Miller speaks about her life experiences, abusive marriage
The release of Miller's memoirs is something she describes as a virtual cuddle for others fighting for difficult causes and an emotionally naked book in which she speaks candidly about her life experiences, including an abusive marriage in the past.