Indian Ocean: India-US join hands against Chinese, ISIS threats
Indian Ocean: India-US join hands against Chinese, ISIS threats
Written by
Anupama Vijayakumar
Nov 07, 2017, 12:05 am
3 min read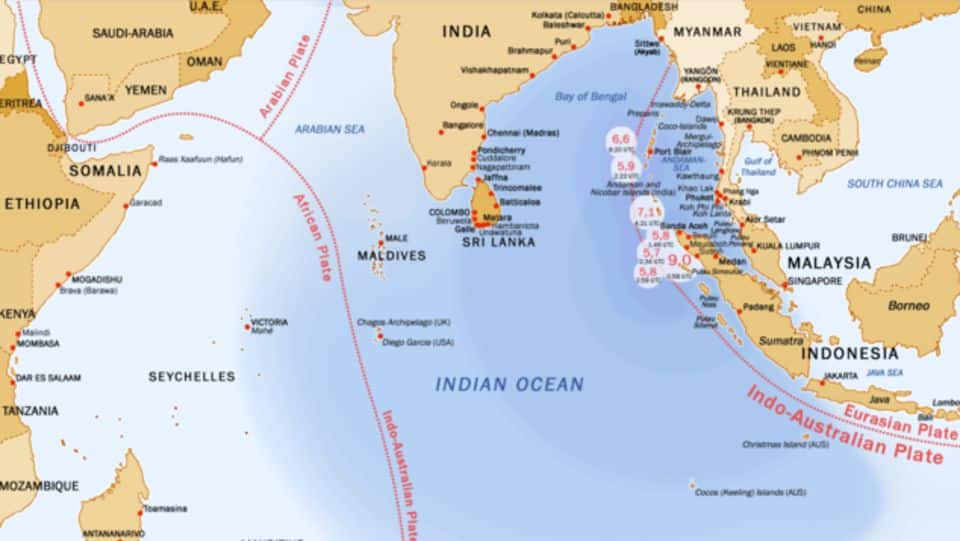 India and the US have been concerned about increasing Chinese influence in the Indian Ocean Region. Adding to their security concerns is hundreds of ISIS-fighters who are returning to Maldives. Hence, India and the US have been closely working together with Sri Lanka and Maldives, countries considered strategically important by both India and China. What have US and India been up to? Read on.
China's interests in the Indian Ocean Region
China is looking to increase its influence in the IOR to secure its trade and energy routes and transform into a global maritime power. It's further seeking access to resources in the region. Beijing has been driven to strategically encircle India in the IOR over concerns about India's regional ambitions and fearing that it may cut off China's energy supplies from the Middle East.
Chinese encirclement, also known as the "String of Pearls", refers to China's network of ports of economic and military significance in the IOR including Gwadar in Pakistan and Hambantota in Sri Lanka. These are geographically located around India and are supposedly intended to confine India.
Why is Maldives of particular concern?
China has been involved in a number of infrastructure projects. This includes a project in Maldives' northernmost atoll located close to the SLOCs and the Lakshadweep islands. China may soon gain influence on large parts of Maldives. India also worries that the port project would provide a channel for Chinese submarines and warships to make frequent forays into the south-central Indian Ocean.
Extremism in Maldives: An additional concern
At least 400 Maldivian citizens are estimated to have joined ISIS in their fight in Syria and Iraq. India and the US have been monitoring their return. With radicalism on the rise in Maldives, these youth pose serious security challenges to the stability of the region. Several Maldivian youths affiliated to al-Qaeda and LeT have already been arrested in India and Sri Lanka.
Meanwhile, India, US, Japan woo Sri Lanka
As Maldives leans towards China, India and the US have been wooing Sri Lanka, which is keen on getting out of the Chinese debt trap. Japan is also said to be in the fray. US aircraft carrier, USS Nimitz recently visited Sri Lanka with no objection from India. According to a diplomatic source, there is great coordination between the four countries.
US and India seem to be viewing each other as reliable partners in handling affairs in the IOR, especially in countering Chinese influence. Washington could also be looking to employ New Delhi's diplomatic clout with smaller powers in the region to protect its own interests. Moreover, both countries seem interested in pushing Sri Lanka away from Chinese influence.