Ireland legalizes abortion, Indian woman becomes face of historic-movement
Last updated on
May 27, 2018, 04:19 pm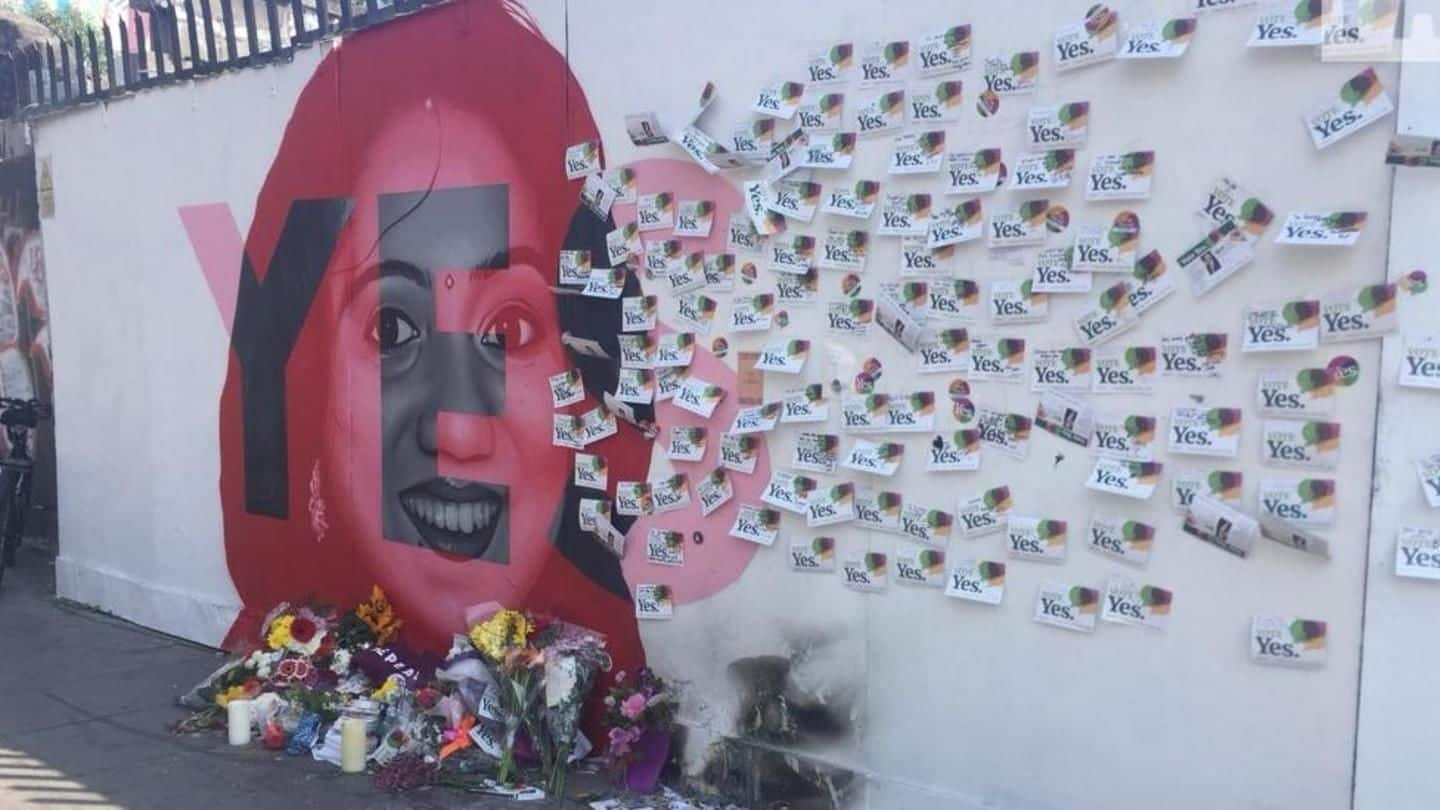 In a major blow to Catholic conservatism, Ireland voted 'Yes' to abortion referendum, overturning a decades-old law that criminalized abortion. Out of 1,429,981 voters, 723,632 voted in favour of abolishing the eighth amendment of the Irish constitution. The result was a two-thirds majority: 66.4% voted yes, and 33.6% voted no. The movement gained momentum after the death of an Indian woman.
Savita Halappanavar, 31, dies as doctors deny abortion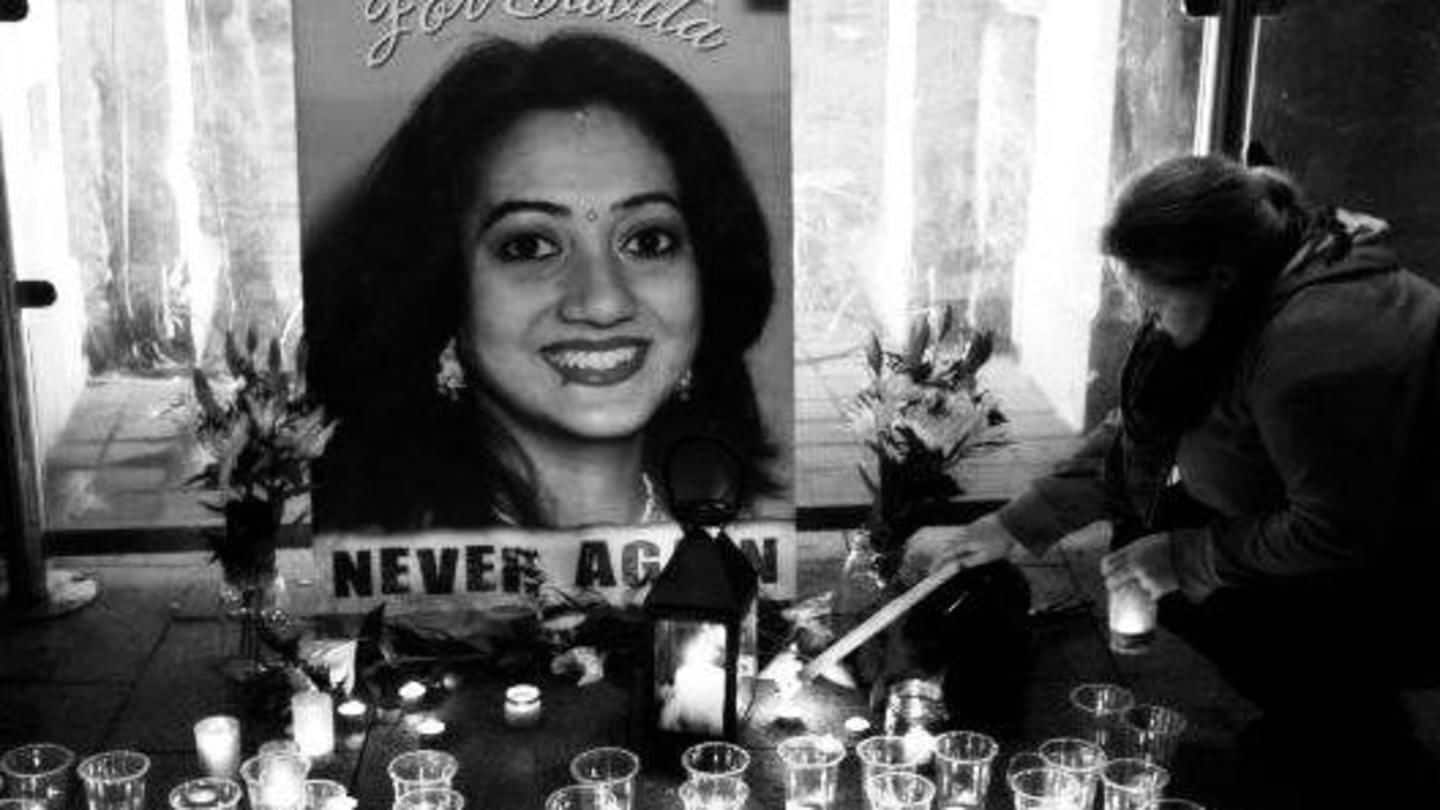 Savita Halappanavar, a 31-year-old Indian dentist, died in Ireland of sepsis in 2012, after she was denied abortion. She was 17-weeks pregnant. "She wanted a termination," her husband told court once. "This is a Catholic country - we cannot terminate because the foetus is still alive," Savita was told by the doctors. Her untimely death became a catalyst behind this historic movement.
We've got justice for Savita, says her father after results
"We've got justice for Savita, and what happened to her will not happen to any other family now. I have no words to express my gratitude to the people of Ireland at this historic moment," Savita's father Andanappa Yalagi, who lives in Karnataka, said.
After final tally, crowd chants 'Savita! Savita!'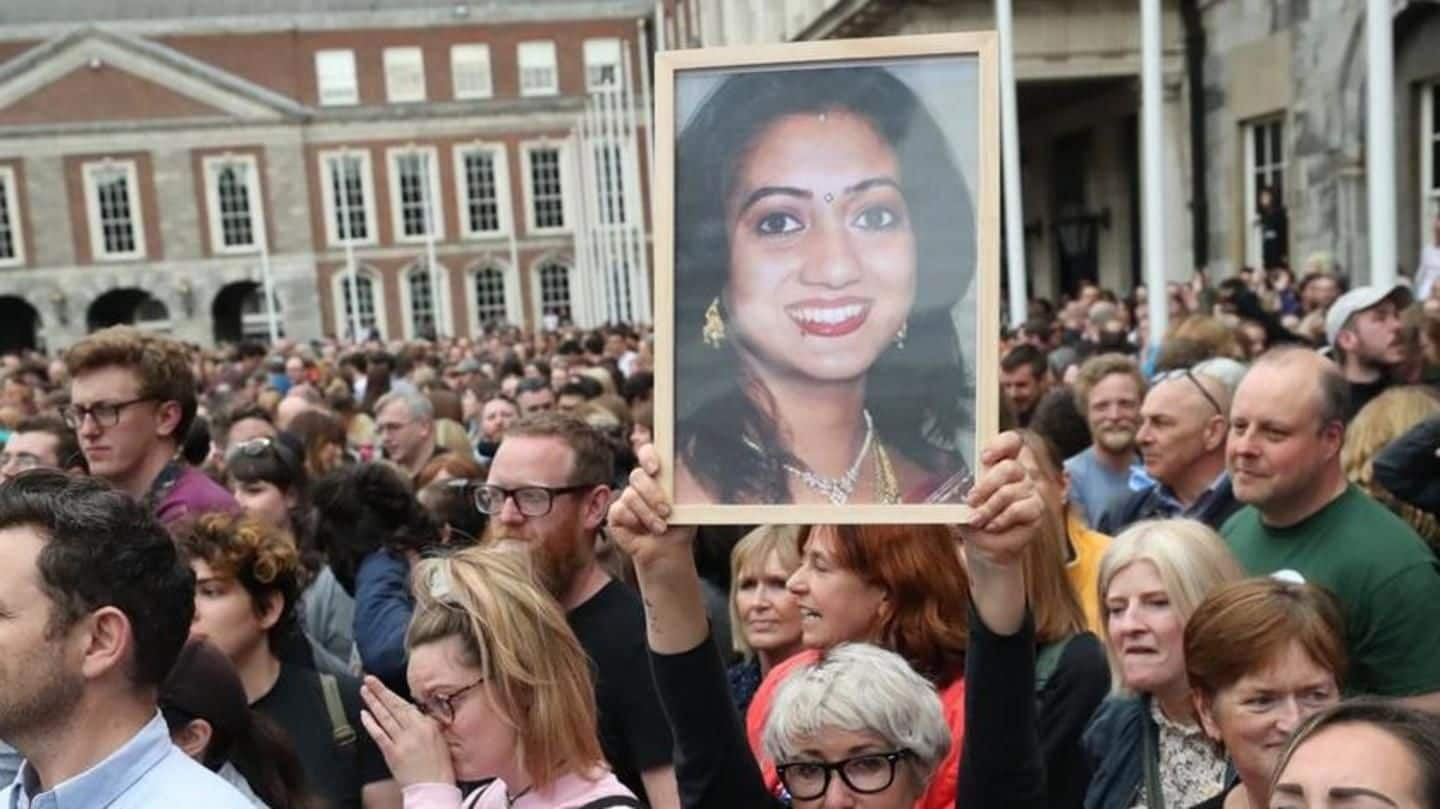 Now, abortion will be allowed in the first 12-weeks of pregnancy, and in special cases afterwards. When the final tally was announced, the crowd chanted "Savita! Savita!" at the Dublin castle to honor the dentist. Some even wanted the law to be renamed 'Savita's Law'. "Today, we've voted for the next generation," said Leo Varadkar, incidentally Ireland's first gay PM and also of Indian-origin.
Emotional crowd chants Savita's name, gives goosebumps
Nothing shows Irish women's determination better than this
Women forced to deliver babies born out of rape, incest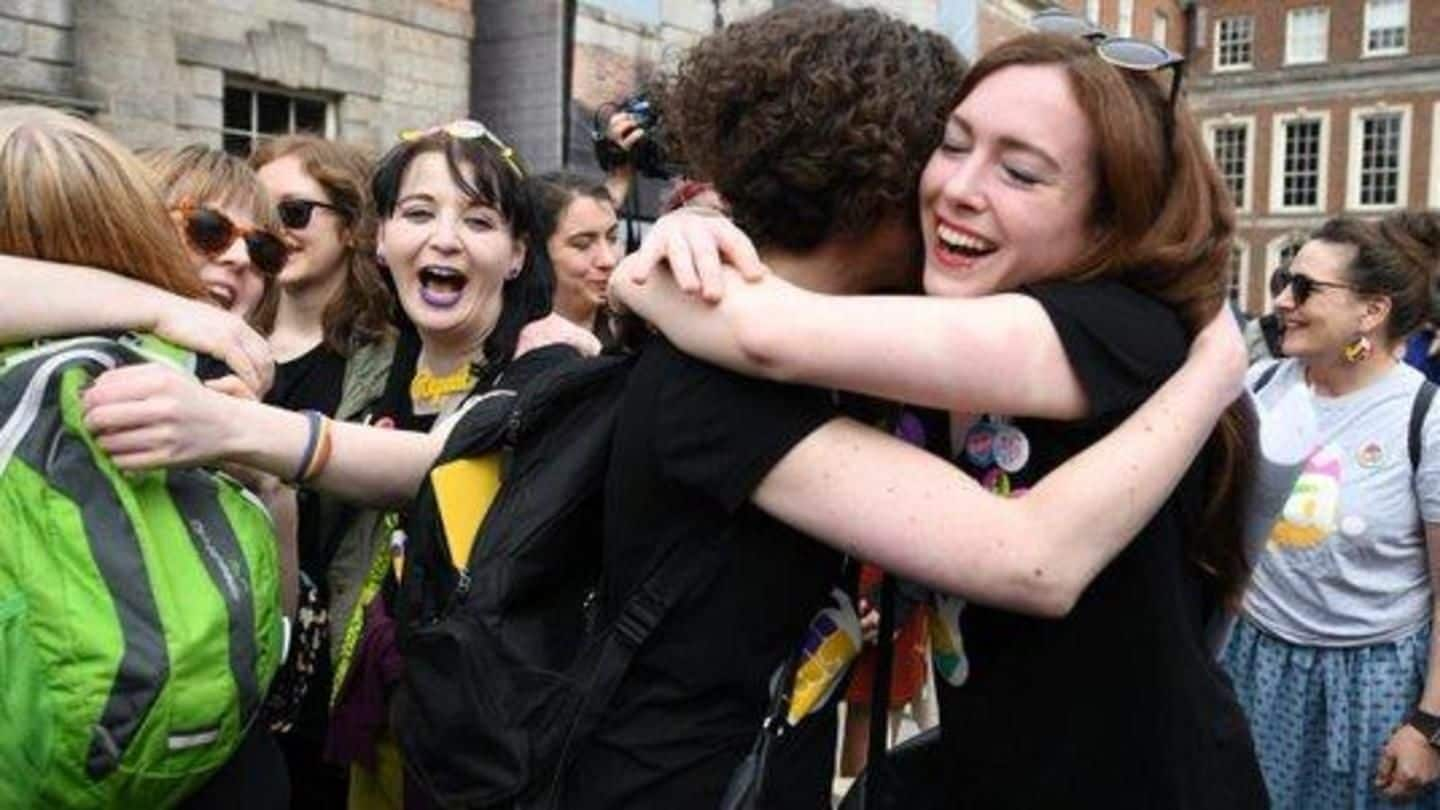 Since 1983, the cruel Eighth amendment forced Irish women to visit other countries to terminate pregnancies. In some tragic cases, women were forced to give birth to a child conceived during rape or incest. But the voice to repeal it grew louder by the day, with women bringing Dublin to a standstill. Many women returned home from their current places to cast their votes.
Health Minister says they've got Irish women's back
"Under the Eighth Amendment, the only thing we could say to women in this country was 'Take a flight or take a boat'. And now the country is saying, 'No, take our hands, we want to support you,'" said Health Minister Simon Harris.
Emma Watson stood in solidarity with Irish women