Savita Halappanavar: The Indian who died saving millions of Irish-women
Savita Halappanavar: The Indian who died saving millions of Irish-women
May 28, 2018, 01:13 pm
3 min read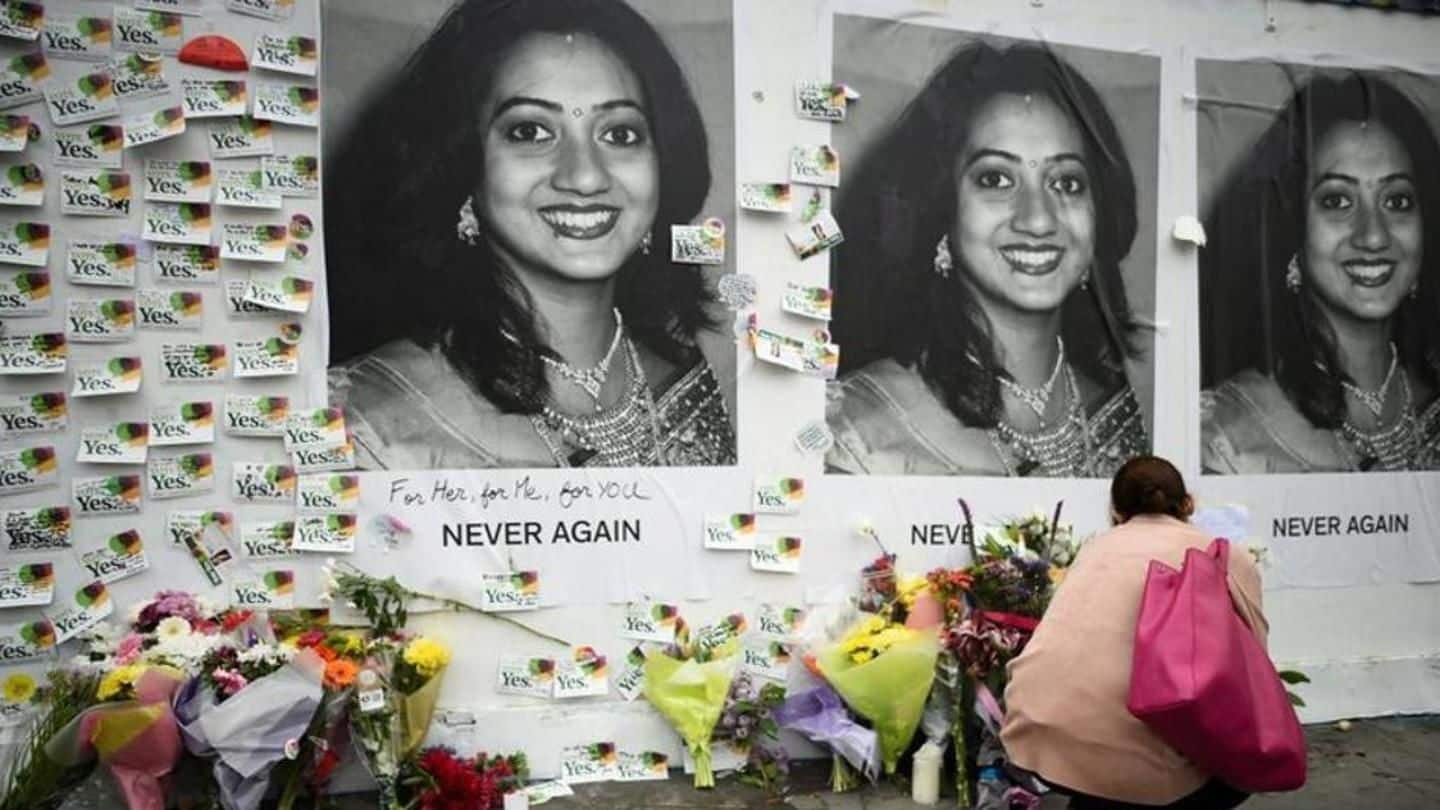 Yesterday, Ireland voted overwhelmingly to repeal regressive abortion-laws and ensure a safer future for its women. Though the Yes campaign began years ago, the death of Indian dentist Savita Halappanavar after being denied an abortion changed the course of the movement. The new laws might just be named after this woman, whose name was carried to the skies as thousands chanted it after results.
Thousands of women were forced across the seas every year
Ireland, under 1983's Eighth Amendment, criminalizes abortion. It confers on the unborn the right to life. Throughout the years, laws have forced 12 women across the seas everyday to seek safe abortions. One notable case was the 1992 'X case,' when a pregnant rape-victim was prevented from traveling abroad for termination. In 2014, a clinically-dead woman was forcefully kept alive to protect her foetus.
Lives of people like you and me were torn apart
Everyday cases were innumerable. A writer recollected how at 16, she and her friends pooled money for a peer, who had tried terminating her pregnancy by drinking spirits and taking hot baths. When she became suicidal, she left for London, voyaging across the Irish sea alone. But she didn't have enough money for accommodation, and had to sleep on the floor at Victoria bus-station.
What shook the country was Savita's case. On October 21, 2012, she and her husband rushed to University Hospital Galway when she was 17-weeks-pregnant. Doctors concluded a miscarriage was inevitable, but they refused an abortion despite multiple requests as the child still lived. By October 27, the child had died, but Savita was left severely infected, with ruptured membranes. She died a day later.
Savita's death was a rallying cry for millions
Thousands marched across Ireland after Savita's death, demanding better and dignified lives for women. "That was the point at which people my age became aware of what was going on," said 20-year-old Melissa Barnes. Critics protested the use of Savita's name for the campaign. It wasn't the laws, but the infection, that killed her, they argued. But supporters agreed it was a "tragedy of epic proportions."
"Savita. Savita. Savita."
Over 66% voted yes to repeal the regressive laws
The climax of the years-long movement came yesterday, when 723,632 (66.4%) people out of 1,429,981 voted for legal abortions. Savita's mural in Dublin turned into a shrine afterwards as people left flowers, candles and messages for her. "Sorry we were too late. But we are here now," read one note. Another said: "I'm so deeply sorry you had to suffer. You have changed our history and destiny."
'Your pain, your death has brought this country together'
People still streaming to the Savita mural, some in years. This dad. Sean Drugan with his 6 year old son said. "Sometimes it takes someone from a different culture to change their adoptive country. Your memory will not be forgotten. pic.twitter.com/5FWXYS7tCe

— lisa o'carroll (@lisaocarroll) May 27, 2018
The PM has said the new laws are expected to be enacted by the end of the year. Ireland announced earlier the changes it will bring: abortions will now be allowed up to 12 weeks of pregnancy, and up to 24 in cases of serious risk to the baby or mother's life. Termination will be possible afterwards only in cases of fatal foetal abnormality.
Savita's father signs off with a last request
Together For Yes, the 'Yes' campaign, has now said it is winding down. "We were here to repeal the Eighth and we did," it said. At the end, it has backed a wish of Savita's Karnataka-based father Andanappa Yalagi: "We have one last request, that the new law, that it is called 'Savita's law'." The ball is now in the government's court.