Rohingya refugees recount village massacre by Myanmar military
Rohingya refugees recount village massacre by Myanmar military
Sep 11, 2017, 10:27 am
3 min read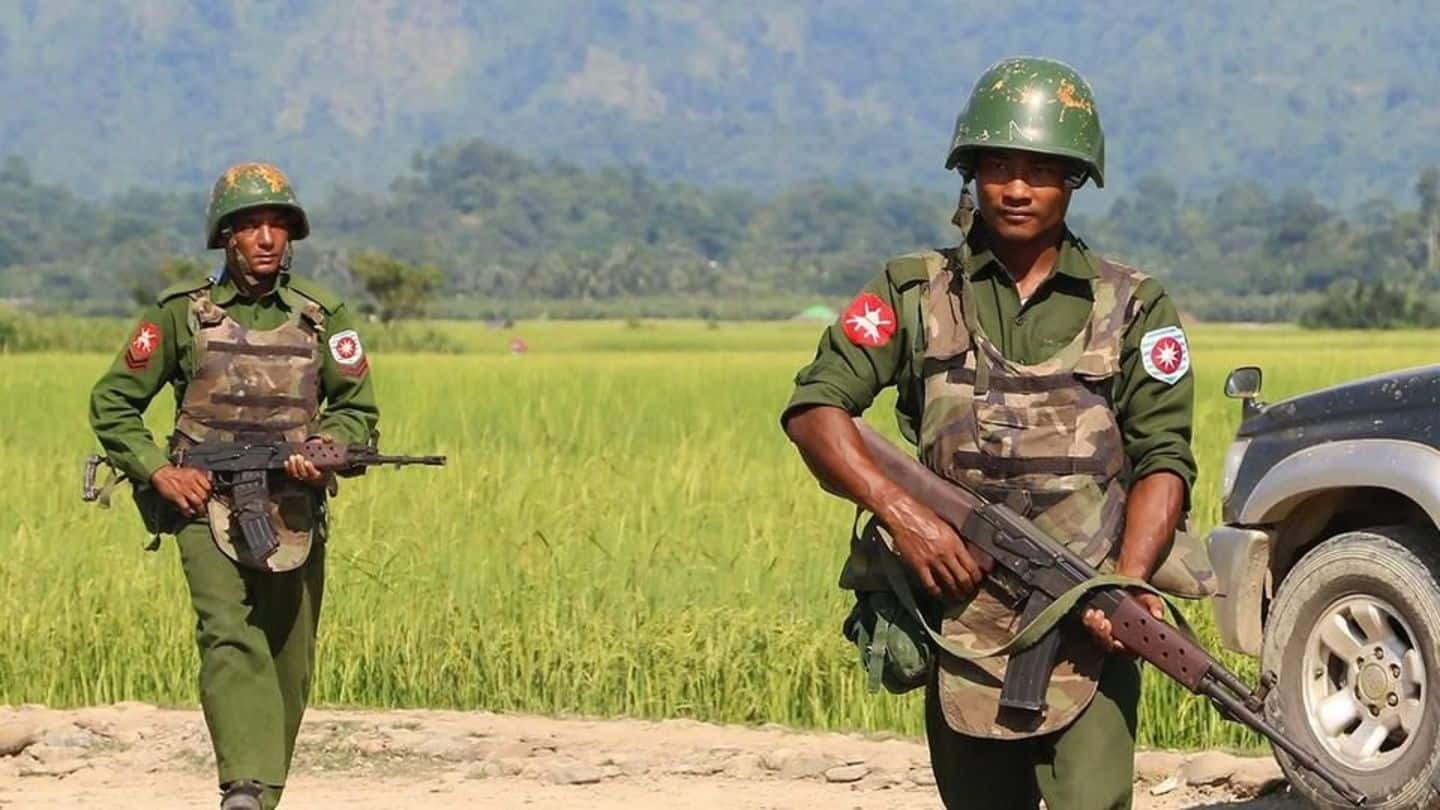 In spine-chilling interviews given to Agence France-Presse (AFP), a group of Rohingya Muslim refugees in Bangladesh detailed how the Myanmar military allegedly slaughtered their family members and burned their village. Some villagers were hacked to death while others were shot. Myanmar has attracted international criticism over the ongoing conflict in its Rakhine state which has forced 300,000 Rohingyas to flee to Bangladesh.
On August 25, the same day that a Rohingya insurgent group launched a massive attack on military outposts, Myanmar troops came to Aung Sit Pyin village armed with machetes, guns and petrol cans. The troops blocked the local mosque's entrance. And then, the killings began.
Eyewitnesses claim Myanmar troops, Buddhist mobs hacked and shot villagers
"Those that ran were hacked to death. Others that got away were shot by the army," said 53-year-old teacher Master Kamal. "They were burning houses. We fled to save our lives," he added. Kamal said he saw three of his neighbors butchered to death. Jamal Hussain, 12, said he saw five of his elder brothers being gunned down by machine gun fire.
Escapees had to brave arduous journey to Bangladesh
When the shooting began, villagers ran to the jungles for safety. In the chaos, several families were separated. For those who survived the village massacre, the ordeal was far from over. The villagers had to hide from the military who continued pursuing Rohingya civilians. They then had to brave a 7-12 days journey through rain-soaked jungles and steep passes to reach Bangladesh.
Bullet wounds and missing limbs: Painful reminders of anti-Rohingya violence
12-year-old Jamal Hussain has a welt and scar, the size of a small coin, on his shoulder. Hussain says this is proof of a bullet splinter or shrapnel that hit his back and passed through. Other Rohingya refugees in Bangladesh too bear injuries consistent with bullet wounds. Some have missing limbs from landmines, allegedly placed to stop refugees from returning.
After suffering immense losses, Rohingyas face uncertain future
At Bangladesh, the Rohingya refugees are forced to live in squalid conditions in the ever expanding camps. Hundreds of thousands of Rohingyas, including those who survived Aung Sit Pyin village, have suffered immense personal losses and must confront a new reality. They are a people with no home, no food, no clothes and no livelihood. Also, they face absolute uncertainty about their future.
Myanmar continues to reject allegations of state-sponsored violence
It's important to note that the claims made by the villagers of Aung Sit Pyin village can't be verified as the Myanmar government has restricted press access to Rakhine state. Yet, the villagers' allegations of the state-sponsored violence are consistent with hundreds of other Rohingyas who fled Myanmar. Myanmar has rejected such allegations, blaming Rohingya militants for the atrocities, including burning their own villages.