Ivanka Trump takes up unpaid post at White House
Ivanka Trump takes up unpaid post at White House
Written by
NewsBytes Desk
Mar 30, 2017, 02:11 pm
2 min read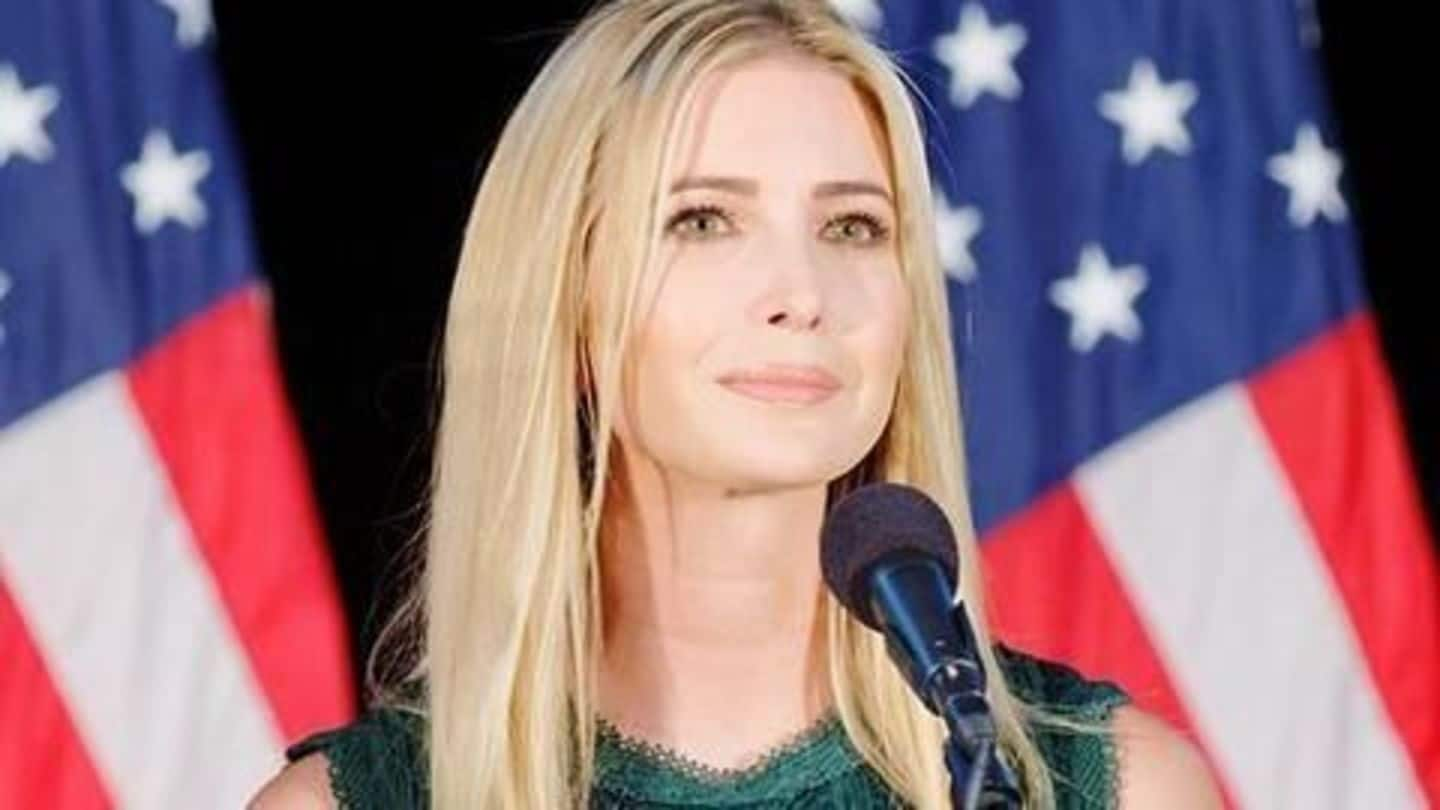 Ivanka Trump, daughter of US President Donald Trump has taken up an unpaid role as Assistant to the President, in the White House. The White House said "We are pleased that Ivanka Trump has chosen to take this step." Her husband Jared Kushner also works as an unpaid adviser to Trump. However, neither Kushner nor Ivanka have any experience in policy making.
Elected officials cannot get relatives to work with them due to conflict of interest. Trump argued that the office of the President was exempt from federal anti-nepotism rules. He added that by keeping Kushner and Ivanka unpaid, there was no conflict of interest.
Ivanka's role in the White House
Ivanka Trump already has an office in the White House. She has regularly featured in several of Trump's official meetings with other world leaders. Ivanka was present when Trump received Japanese Prime Minister Shinzo Abe at the White House earlier this year. She also participated in round-table discussions during Trump's meeting with German Chancellor Angela Merkel at the White House.
Concerns over the appointment
The primary concern that critics have raised is that neither Kushner nor Ivanka have any experience in policy making. In addition, their appointment gives room for conflict of interest as they also manage Trump's business dealings. Critics argue that giving them access to classified information may also compromise on basic ethics in governance.
Ivanka seeks to reassure critics
Ivanka sought to address the concerns raised by critics, saying, "I will serve as an unpaid employee in the White House Office, subject to all of the same rules as other federal employees."