Khashoggi murder row: Trump supports 'steadfast partner' Saudi Arabia
Khashoggi murder row: Trump supports 'steadfast partner' Saudi Arabia
Nov 21, 2018, 12:25 pm
3 min read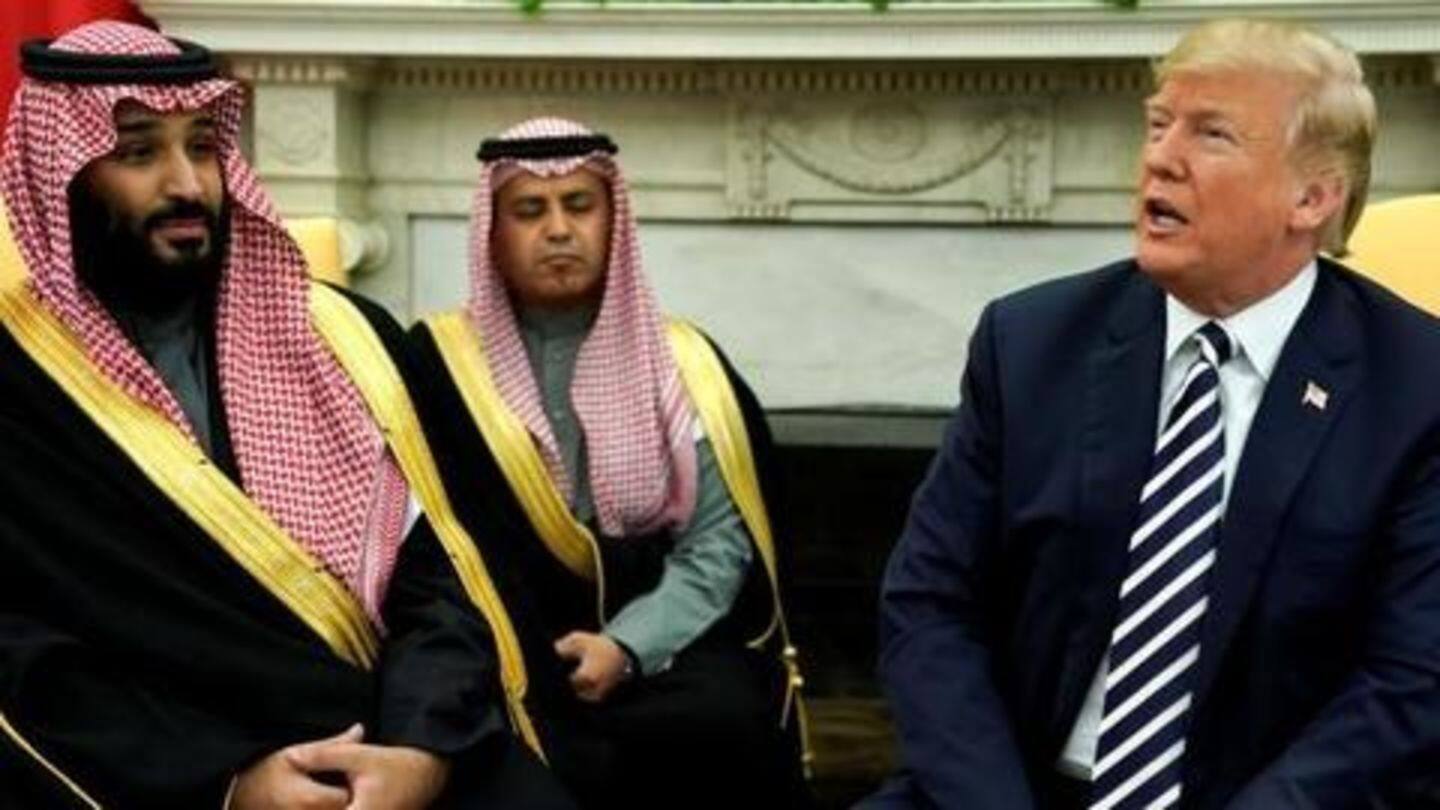 President of United States Donald Trump maintained that Saudi Arabia was a great ally and that there was no 'definitive proof' that Mohammad bin Salman was involved in the murder of Washington Post journalist Jamal Khashoggi. In his recent statement, Trump said the world was a dangerous place but expressed his unstinting support for the Kingdom. Notably, CIA didn't give MbS a clean chit.
We might never know details of murder, Trump says
Trump said CIA had 'nothing definitive' on the murder. He said the intelligence agencies will continue to look through all the evidence. "But it could very well be that the crown prince had knowledge of this tragic event - maybe he did and maybe he didn't!" Trump added. He went on to say 'we may never know' details of the murder of Khashoggi.
Enemy of state: Trump goes Saudi's way to describe Khashoggi
Trump said, "King Salman and Crown Prince Mohammad bin Salman vigorously deny any knowledge of the planning or execution of the murder of Mr. Khashoggi." Notably, Trump said the Kingdom believed Khashoggi was 'enemy of state' and 'member of Muslim brotherhood'. Though he added his decision was not influenced with how Saudis described Khashoggi, he didn't say why he mentioned it after all.
Trump puts arms deal with the Kingdom on higher pedestal
Praising ally Saudi, Trump said the Kingdom spent billions of dollars to fight Radical Islamist terror. On the other hand, Iran, he claimed had killed many Americans and thousands of innocents in the Middle East. Trump said if deals with Saudi were 'foolishly canceled', Russia and China will become huge beneficiaries. If MbS attended the G20 summit in Argentina, Trump said he'd meet him.
Khashoggi silenced: The murder which shook the world
Turkey's President Recep Tayyip Erdoğan, who is convinced of Riyadh's involvement, is also expected to attend the summit. Khashoggi was murdered inside the Saudi consulate in Istanbul and chilling details about his death came to fore later. It was reported he was tortured and an aide of MbS ordered the killing via Skype. But Saudi claimed the murder was an act of rogue agents.
Trump was, obviously, criticized for absolving the Kingdom
Trump's open support for the crown prince and his 'Saudi First' policy did not sit well with many. Republican Senator Lindsey Graham said, "The behavior of the crown prince - in multiple ways - has shown disrespect for the relationship and made him, in my view, beyond toxic." CEO of Washington Post Fred Ryan said the statement betrayed long-standing American values and human rights.
At receiving end of ire, Trump tweets 'America First'