Must never repeat horrors of war, vows Shinzo Abe
Must never repeat horrors of war, vows Shinzo Abe
Dec 28, 2016, 05:08 pm
2 min read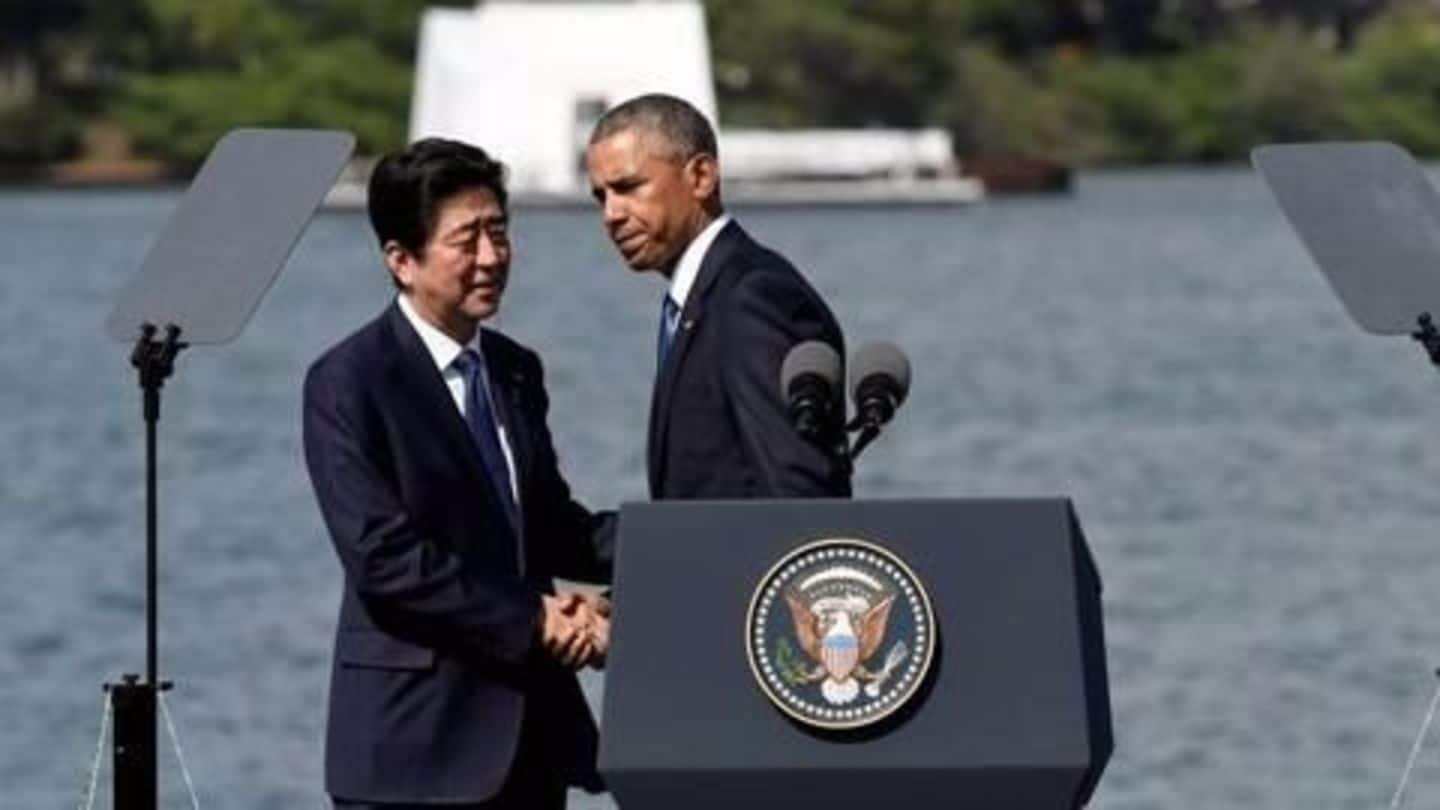 Japanese Prime Minister Shinzo Abe offered his "sincere and everlasting condolences" to the victims of Pearl Harbor attack, during his visit to the US naval base here. He also vowed that Japan "must never repeat the horrors of war again". Shinzo Abe's visit to the US Arizona Memorial at Pearl Harbor, Hawaii, is the first by a sitting Japanese PM.
On 7 Dec 1941, Japan launched a surprise aerial attack on the American naval base at Pearl Harbor, near Honolulu, Hawaii. The barrage which lasted under two hours, killed more than 2,000 US soldiers and sailors, destroyed over 300 aircraft and 19 US Navy ships. The strike propelled President Roosevelt to declare war on Japan and marked America's entry into the WW II.
Shinzo Abe visits Pearl Harbor with Obama
Japan's PM Shinzo Abe made a historic visit to Pearl Harbor accompanied by Barack Obama. This follows Obama's Hiroshima trip earlier this year, the first by a serving US President to the Japanese city, which was bombed by America in 1945. While Abe like Obama did not offer apology for the attack, he spoke about reconciliation and "alliance of hope" between the two countries.
Uncertain times for US-Japan relations under Trump?
US under Trump can have a complicated relationship with Japan. The US President-elect took aim at Japan during his campaign on trade and defense issues. Trump is opposed to the Trans-Pacific Partnership which the Japanese PM put at the heat of his economic strategy.
Abe, Obama affirm their nations' alliance
The Abe-Obama meeting was also meant to reinforce the alliance between the two countries ahead of Donald Trump's inauguration as the President in January. Further, amid concerns of China's expanding military capabilities, Japan hopes to have a strong relationship with the US. The two leaders also held their last bilateral meeting together where they discussed security, economic, and global challenges.