Gaza strip: Angry at Trump, hundreds of Palestinians protest
Gaza strip: Angry at Trump, hundreds of Palestinians protest
Written by
Anupama Vijayakumar
Dec 30, 2017, 07:49 pm
2 min read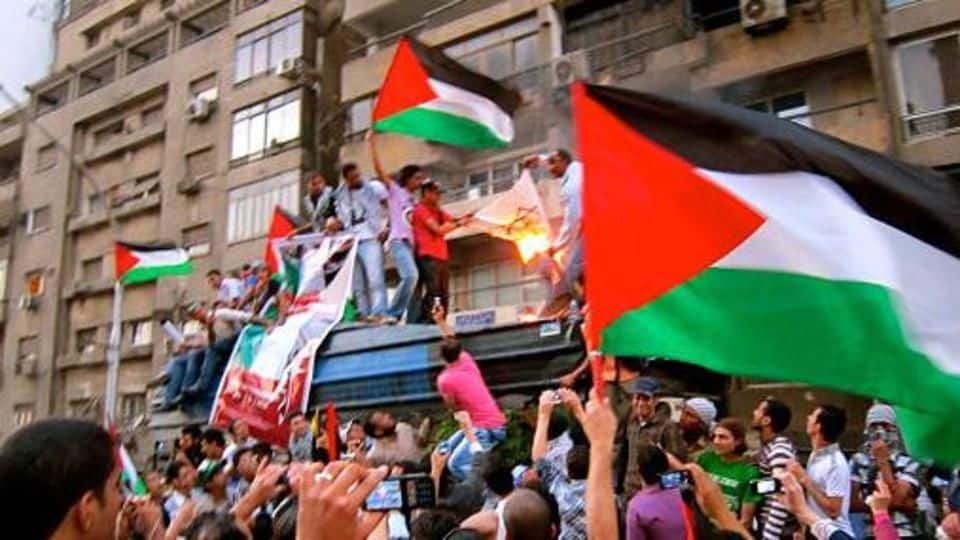 The situation in the Gaza strip has been tense since US President Donald Trump recognized Jerusalem as Israel's capital. Hundreds of Palestinians attended anti-Trump protests in Gaza and West Bank, reportedly for the fourth Friday in a row. This comes amid fresh Israel-Palestine tensions with Palestinian militants and Israeli troops frequently exchanging gunfire. Here's more about it.
Trump delivers on Israel promise, recognizes Jerusalem as capital
On December 7, Donald Trump recognized Jerusalem as the capital of Israel in a bold and unprecedented step that reversed decades of official US policy. Trump termed the move "a long overdue step to advance the middle-east peace process." The status of Jerusalem is central to Israel-Palestine conflict. Israel lauded the announcement while several world leaders criticized it.
Israeli-Palestinian clashes erupt after Trump's Jerusalem announcement
On December 8,Trump's announcement sparked tensions between Israel and Palestine. According to reports, at least 31 Palestinians were injured in clashes across Israel-occupied West Bank and Gaza Strip, of whom one person reportedly was in critical condition. Meanwhile, Palestinian Islamist group Hamas called for a renewed "intifada" or an uprising. Few instances of firing rockets across the border were also reported.
Why is the status of Jerusalem contentious?
Jerusalem lies along the border between Israel and the West Bank. It is home to religious sites considered holy by Islam, Christianity, and Judaism. Israel considers Jerusalem its capital while Palestinians envision East Jerusalem as the capital of their own future independent state.
Anti-Trump protests break out in Gaza, West Bank
According to reports, hundreds of Palestinians confronted Israeli troops with stones and lit tyres in West Bank and the Gaza-Israel border. Meanwhile, an anti-Trump rally in Gaza was attended by at least 1,500 people. At least five protesters were wounded in Israeli troops live fire, Palestinian officials said. The most recent demonstrations are reportedly smaller in scale than previous gatherings protesting Trump's Jerusalem announcement.