Man wanted Ram temple in Mecca; Saudi Police arrested him
Man wanted Ram temple in Mecca; Saudi Police arrested him
Written by
Siddhant Pandey
Dec 25, 2019, 03:40 pm
3 min read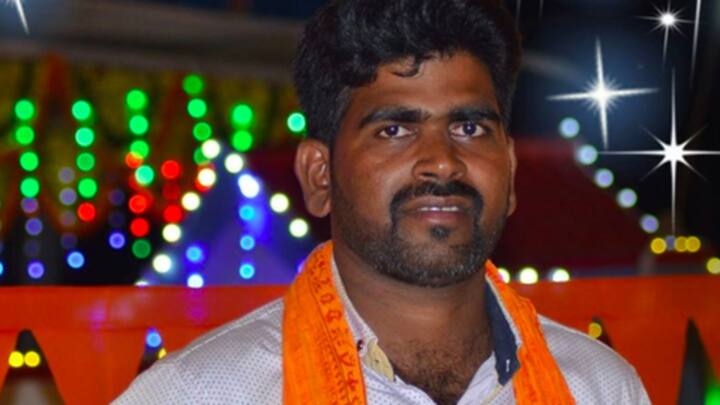 Recently, a Karnataka man was arrested in Saudi Arabia for allegedly posting blasphemous messages online. The man, Harish Bangera (32), had allegedly abused the Saudi Crown Prince Mohammed bin Salman and called for a Ram Mandir to be built at Mecca. However, Bangera's wife, Sumana, claimed it was a fake account that posted the controversial remarks. Here are more details.
What were the blasphemous messages posted online?
Bangera, who hails from Kundapur in Udupi district, was working as an air conditioner mechanic for a company in Dammam, Saudi Arabia. A Facebook account in his name wrote on December 20, "All my Hindu brothers, next Ram Mandir in Mecca." Another post referred to the Saudi Crown Prince as a "dog" and claimed he was affiliated to the Congress party.
Bangera held at Al Youn police station
The posts went viral and came to Saudi authorities' notice. Pictures of Bangera being apprehended by the authorities also went viral. According to News18, officials at the Ministry of External Affairs said that Bangera has been locked up at the Al Youn police station of Al Hasa city, however, he was yet to be charged as of Tuesday.
Indian Embassy in Saudi deputed officials to meet Bangera
MEA officials further said that the Indian Embassy in Saudi Arabia has deputed a Second Secretary to meet Bangera on Wednesday and find out the status of the case. An investigation into the matter is currently underway.
Meanwhile, Bangera's wife Sumana claimed he is innocent
Shortly after his arrest on December 21, Bangera's wife Sumana filed a complaint in the Cyber Crime police in Udupi. In her complaint, Sumana claimed Bangera had received threats online after sharing the video of a protest against the Citizenship Amendment Act in Mangaluru on December 19. On December 20, she claimed, the fake profile 'Harish Bangera' was created, which posted the controversial statements.
Wife says she made Bangera apologize on video
Sumana claimed that Bangera has been using a different Facebook account for five years, 'Harish Bangera S'. She said a viral video where Bangera is seen apologizing was her idea to quell tensions. In the video, he accepts his mistake and seeks an apology from Muslims, claiming he's facing problems with his employer. An unverified circular online—purportedly from Bangera's employer—says he has been fired.
Police investigating whether account was fake
Now, CEN police station inspector, Seetharam, told The Indian Express, "We received the complaint from Sumana regarding her husband's Facebook account, which she claimed was fake. The account had been created on December 20." Seetharam added, "After we received the complaint, we wrote to Facebook, which deleted the account on the night of December 21. We are investigating whether it is a fake account."
Indian Embassy pursuing 'diplomatic channels' to help Bangera
Karnataka IAS officer, Manivannan, who has been closely following the case, tweeted a quote from Desh Bandhu Bhati, Counsellor (Community Welfare) at the Indian Embassy, Saudi Arabia: "Embassy is cognizant of the matter and would do all possible to help Mr. Harish." Manivannan said the Embassy is pursuing the case through "diplomatic channels with utmost seriousness," adding that it will be a "long process."