Las Vegas shooting: 26/11 insight helped save thousands of lives
Las Vegas shooting: 26/11 insight helped save thousands of lives
Written by
Anupama Vijayakumar
Oct 10, 2017, 03:02 pm
2 min read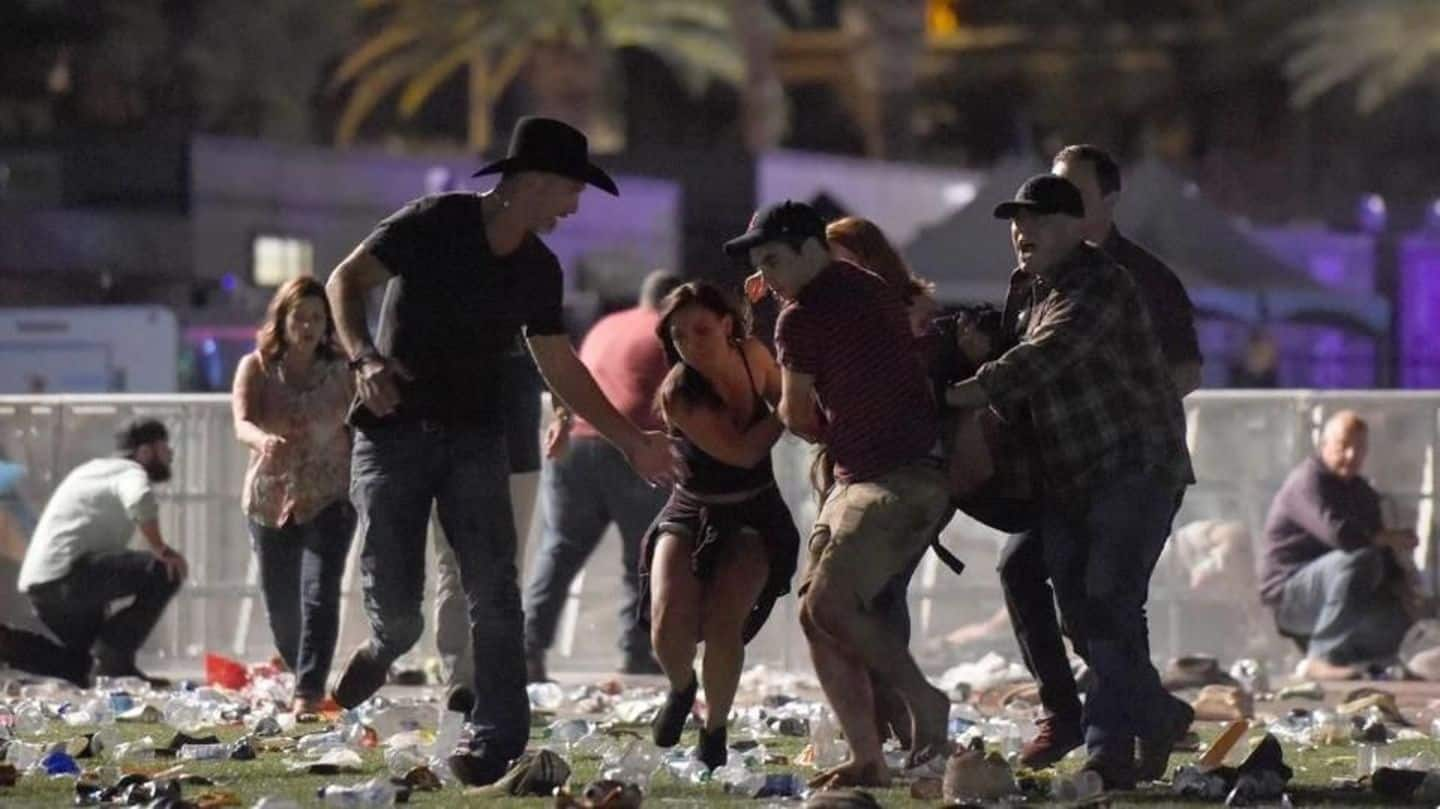 Las Vegas Sheriff Joseph Lombardo has stated that insights he gained following the 26/11 Mumbai attacks helped his team save thousands of lives in the recent Las Vegas shooting. Lombardo had reportedly visited Mumbai after the 2008 attacks carried out by Lashkar-e-Taiba. Speaking to CBS 60 minutes, he added that through quick thinking, police were able to considerably reduce the number of casualties.
Las Vegas mass shooting: What happened?
Gunman Stephen Paddock opened fire on a crowd attending a country music festival being held at the Mandalay Bay Resort and Casino in Las Vegas, from the 32nd floor of the Mandalay Bay Hotel using powerful firearms. 59 people were killed and at least 500 were reportedly injured in the attack. Paddock later shot himself as the police breached his hotel room.
Lombardo recalls: How did insights from 26/11 help?
Lombardo said a team involving two K-9 officers, a SWAT team member, and a detective converged at the Mandalay Bay hotel and quickly breached Paddock's room. He said specialized training received after the Mumbai attacks helped with the quick-response. "Before we were trained to form a perimeter and hope for the best, now we're trained to gather up and go get it," he revealed.
What did they find in Paddock's room?
K-9 officer Dave Newton, who was part of the quick-response team recalls that the room was full of rifles and magazines along with electronic equipment such as monitors. "It just looked like almost a gun store," he adds. The team found at least 23 guns, of which 12 were equipped with bump-stocks, an accessory that increases a gun's firing rate.
Where investigation currently stands
Despite receiving over a thousand tips, investigators are still struggling to figure out what motivated Paddock, a person with no criminal antecedents, to carry out the attack. They are also looking into Paddock's girlfriend Marilou Danley as a key link in cracking the case.