In major win, Indian banks can seize Mallya's global assets
In major win, Indian banks can seize Mallya's global assets
May 09, 2018, 10:47 am
2 min read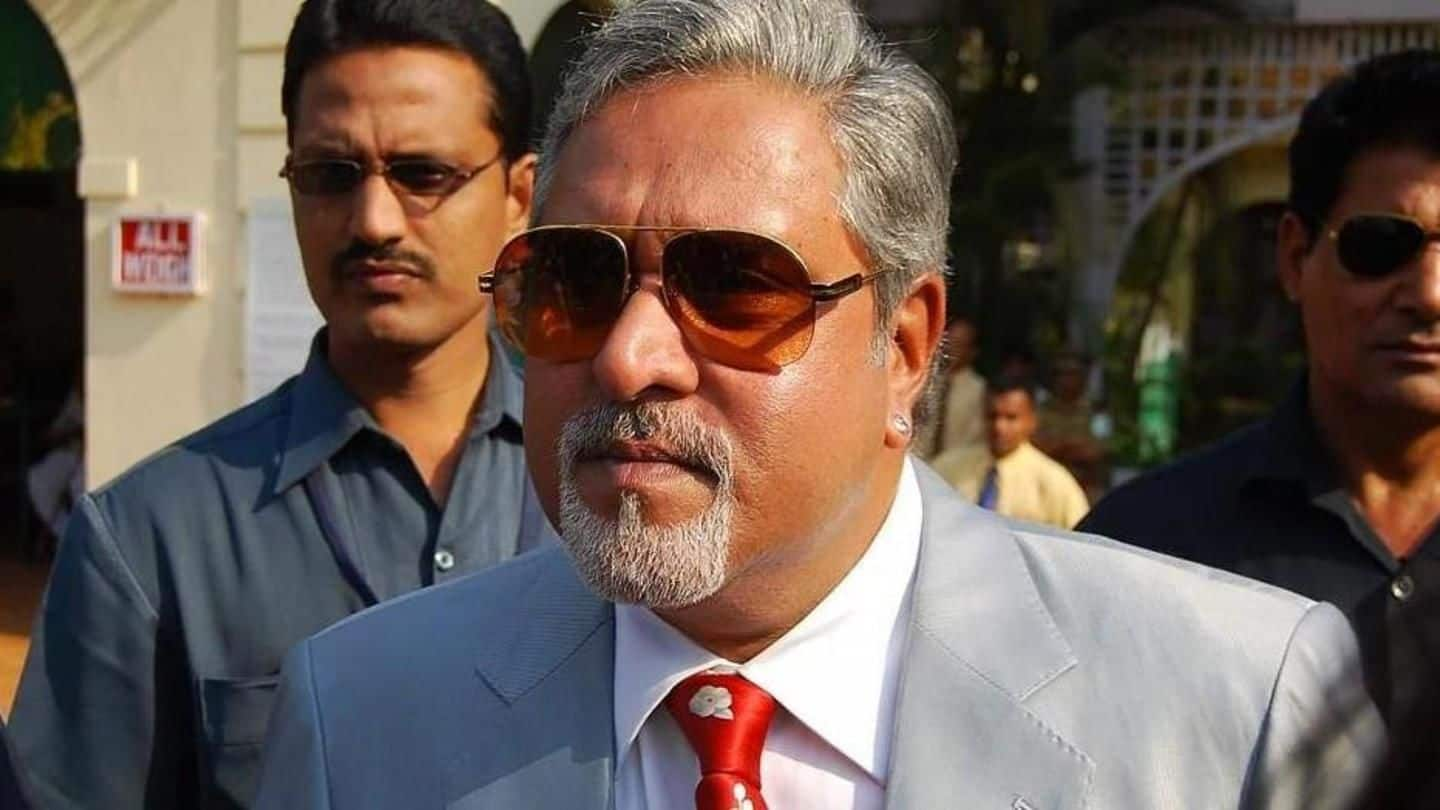 In a win for 13 Indian banks, a UK court has refused to set aside an order by India's Debt Recovery Tribunal, which had resulted in worldwide freezing of Vijay Mallya's assets. The banks can now sell Mallya's assets in England and Wales worth his Rs. 9,000cr-debt. This is the first time an Indian tribunal's ruling has been registered in the English high court.
What was the tribunal's order about?
Mallya fled India days before the Karnataka Debt Tecovery Tribunal verdict dated January 19, 2017, which ruled he owed banks Rs. 6,203cr plus interest, totaling Rs. 9,863cr. Its freeze order had forced Mallya to live on 5,000 pounds a week, which was later increased to 20,000 pounds. It also allowed the SBI-led 13-bank consortium to seize Mallya's assets.
UK court dismisses Mallya's petition, observes he's "fugitive from justice"
In November'17, the banks registered the tribunal's judgement in English courts, obtaining a freeze-order on his assets worth Rs. 10,210cr. But Mallya had challenged the ruling and the freeze order. Dismissing his petition, UK HC Judge Andrew Henshaw QC observed Mallya is "a fugitive from justice," and hence there is risk of the value of his assets deteriorating, or of him being declared bankrupt.
No permission for Mallya to appeal either
Afterwards, Mallya's representative argued the tribunal order wasn't "sealed with a seal which shows there's no upper limit on the pecuniary jurisdiction," a necessary condition for registration of a judgement in England according to the Reciprocal Enforcement of Judgments (India) Order. Moreover, there's nothing "to demonstrate risk of dissipation" except a sword, which isn't included in his assets anyway. But Henshaw rejected both applications.
'This order sets a strong precedent in wilful defaulters' cases'
"In dismissing Mallya's application, the HC has demonstrated its willingness to recognize judgments granted by courts in other jurisdictions, giving parties opportunities to enforce their judgments against any assets held here," said Paul Gair, partner at TLT, the UK law firm representing the banks. "This also sets a strong precedent for parties to secure a worldwide freezing order when enforcing judgments against wilful defaulters."
Mallya meanwhile embroiled in extradition hearing
The embattled liquor baron, who was arrested in London in April, is fighting several lawsuits in the UK, including an extradition request by India. The case is underway at the Westminster Magistrates Court, with the final hearing scheduled on July 11.