Ex-Malaysian PM Najib charged with corruption, criminal breach of trust
Ex-Malaysian PM Najib charged with corruption, criminal breach of trust
Jul 04, 2018, 12:38 pm
3 min read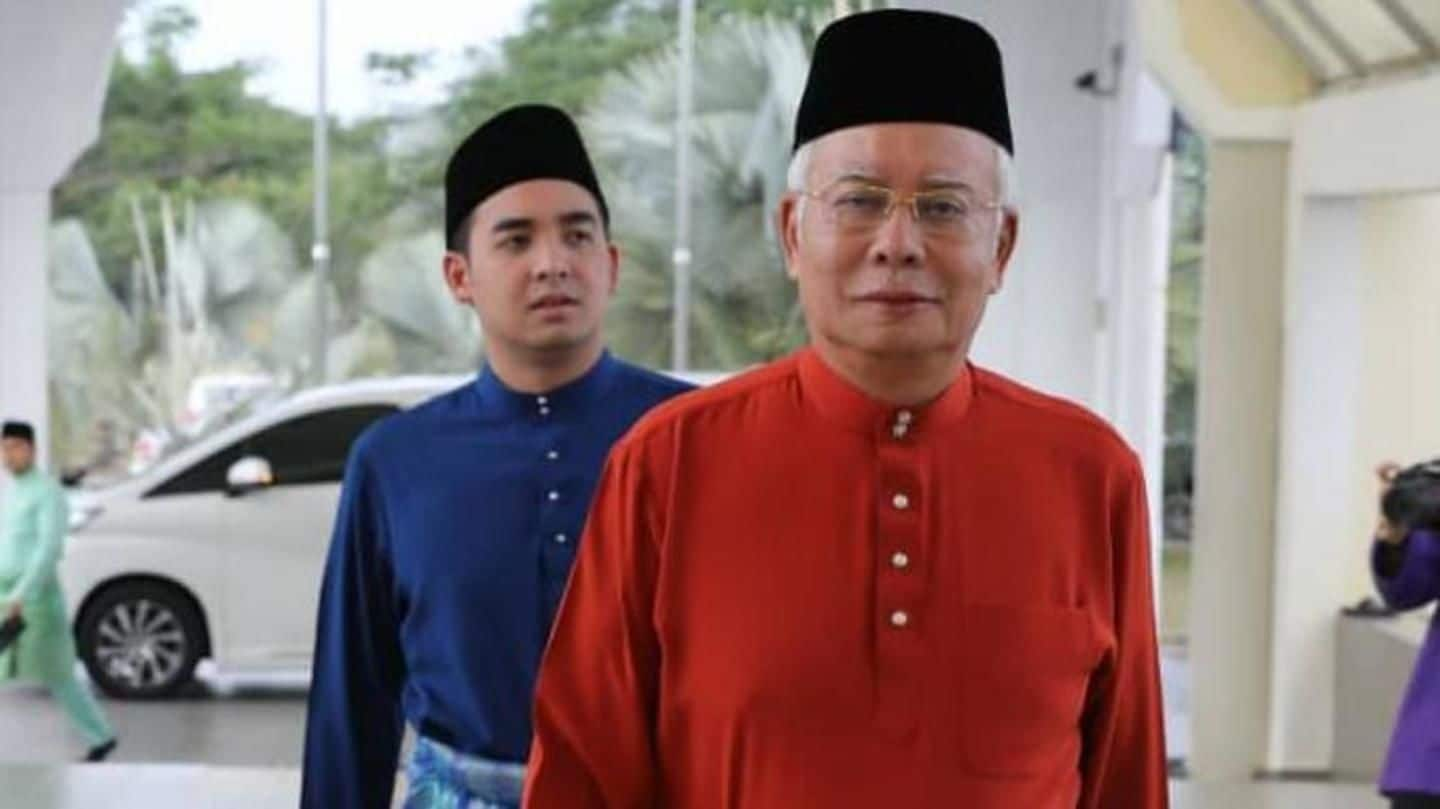 Former Malaysian Prime Minister Najib Razak was charged with corruption today for allegedly accepting $10.4 million in bribe money, in a stunning fall from grace just months after his election defeat. Najib, the first ex-premier in Malaysia to appear in a court, is also accused of three counts of criminal breach of trust. Each charge carries a penalty of upto 20 years in jail.
Razak was arrested yesterday at his luxury home
The unprecedented court appearance came the day after the 64-year-old was arrested at his luxury home by officers probing how billions of dollars of state funds disappeared on his watch. Allegations of massive corruption were a major factor behind the shock election loss in May of Najib's long-ruling coalition to a reformist alliance headed by his 92-year-old former mentor Mahathir Mohamad.
Najib first PM ever to be charged in country's history
"Najib is the first (former) prime minister ever to be charged in court in the history of Malaysia," said Tian Chua, Vice President of Parti Keadilan Rakyat, a key political party in the current ruling coalition. "It signals a new era where no one in public office will be immune from the punitive action if they abuse power," he added.
An investigation by The Wall Street Journal revealed, $10.6 million originating from SRC International Sdn Bhd, an energy company that was originally a subsidiary of 1MDB, was transferred to Najib's personal bank accounts. Najib and his allies are accused of plundering billions of dollars from the 1MDB to buy everything from US real estate to artworks. Najib and the fund deny any wrongdoing.
Impending charges are politically motivated, says Najib's family
"We pray Datuk Seri Najib gets a fair trial. It is a test from Allah," the former leader's daughter-in-law Nur Sharmila Shaheen said. A press statement issued by Najib's camp late yesterday said the impending charges and other investigations "are politically motivated and the result of political vengeance" under Mahathir. It vowed that Najib "will contest these charges and clear his name in court".
Investigators seized cash, jewelry and luxury handbags
Shortly after his downfall, a treasure trove of valuables was seized in raids on properties linked to Najib and his family, including cash, jewelry, and luxury handbags, worth up to $273 million. He and his luxury-loving wife Rosmah Mansor were questioned by investigators, as were his stepson Riza Aziz, whose firm produced the hit 2013 movie "The Wolf of Wall Street".