Man creates WhatsApp group of ex-girlfriends, wishes them 'Merry ex-mas'
Man creates WhatsApp group of ex-girlfriends, wishes them 'Merry ex-mas'
Dec 29, 2018, 07:07 pm
3 min read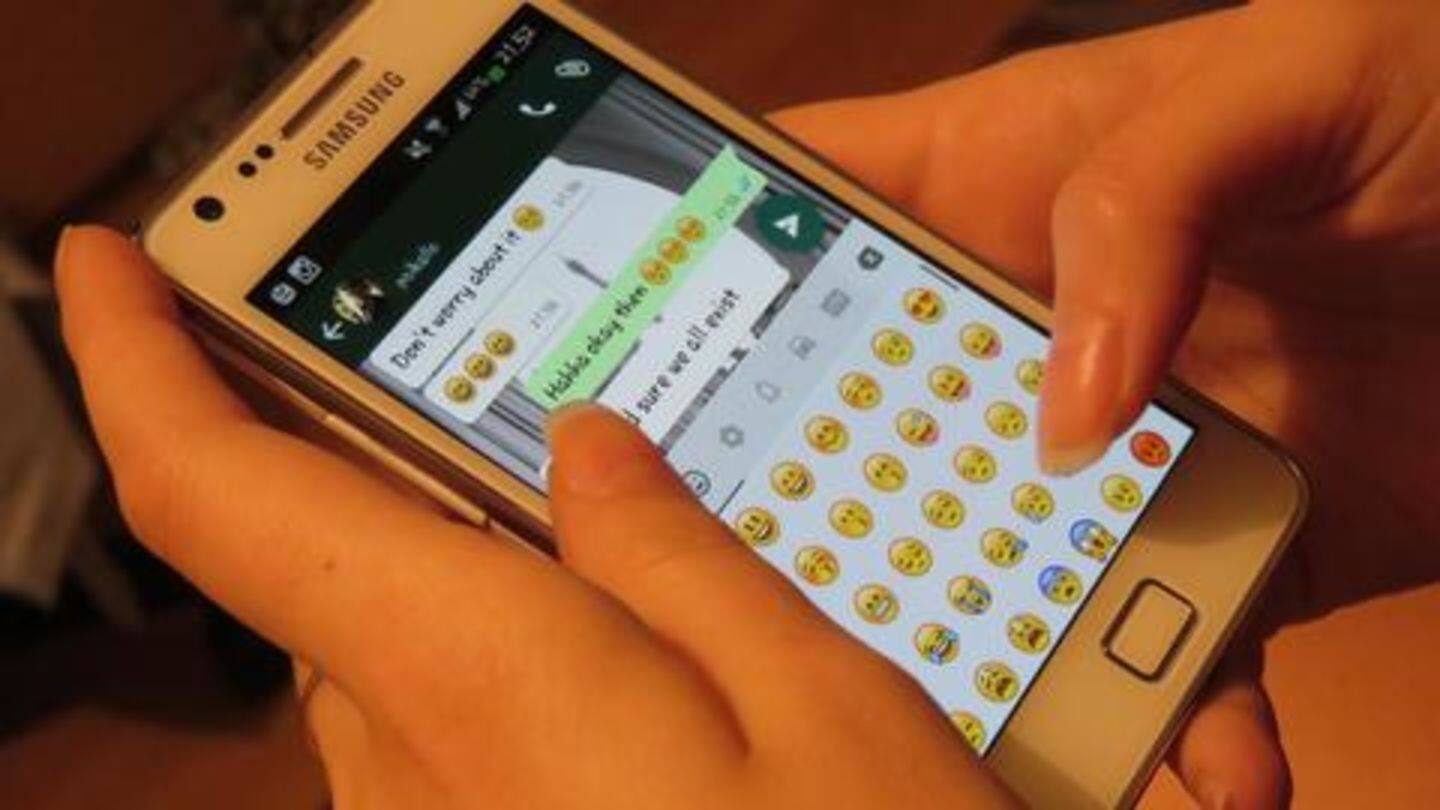 It has never been a good idea to assemble all your exes in one place, be it in real life or virtually. If you are wondering how bad it can go, this bloke named Tom can help you. On Christmas Day, Tom created a WhatsApp group adding his four ex-girlfriends. What followed was an angry, chaotic yet hilarious conversation. Here's what happened.
Tom says he was feeling lonely and missing the girls
Tom added ex-girlfriends Lisa, Steph, Gemma, and Bella to a WhatsApp group which he (purposely) titled 'Merry ex-mas'. We aren't sure if Tom was daring or simply a jerk as he opened the conversation saying, "Merry Christmas girls, I just thought you might want to share some memories of me with each other as am lonely this year and miss the lot of ya."
Girls left shocked, Bella calls Tom a 'f****** disgusting prick'
As expected, the girls were shocked, with Gemma saying Tom must be drinking too much. But Tom, who clearly thinks of himself as the Casanova, said he wanted to thank them all for spending their parts of life with him. He went on saying, "Even if it was a short time Bella lol." To this, Bella replied, "You really are a f****** disgusting prick."
Bella reveals Tom cheated on her with someone in group
Not wanting to deal with a moronic ex, Lisa took a wise decision and simply left the group without saying anything. And, Tom jokingly said, "Lisa don't go lol." Soon, Bella attacked saying, "Do you think this funny? Putting me in a group with a girl I know you f****** slept while we were dating." Interesting revelations coming up, folks!
Tom cheated Bella with Steph, latter attempts to clear confusion
It was then that Steph spoke. Apparently, she was the girl Tom cheated Bella with. Replying to an angry Bella, Steph said that Tom told her that he and Bella weren't together because Bella screwed up. Refuting the claims, Bella said Tom lied to Steph "like he does to everyone else." Meanwhile, Gemma, clearly enjoying the conversation, said, "Omg Tom you crack me up."
Tom did text Bella about break-up, but on Facebook
Caught in a pickle, Tom jumped in, and clarified that he did send a break-up message to Bella, adding that they parted ways because of her. But apparently, Tom sent the message on Facebook, which Bella never checks, a fact that Tom knows. Meanwhile, Gemma kept posting how hilarious the chat was, informing that she and Tom dated in school, but have remained friends.
Bella and Steph leave group after cussing Tom
Clearly pissed, Tom said that he simply wanted wish all for Christmas, while blaming Bella for ruining the conversation. However, Steph scolded him saying it was a "terrible idea" and he should introspect. "It's not 'banter'," she added. Tom continued, saying, "I just wanted to wish 'merry ex-mas' to yaz." Bella and Steph threw in cuss words and finally left the group after that.
But, Tom gets a date in the end
Now, with only Gemma left, Tom started his flirting, and took the opportunity to ask her if she would "fancy a drink." And if you think the whole catfight and drama was enough for Gemma to reject Tom's advances, you are wrong. She said yes, as her "nan passed away just before Christmas," asking, "When do you fancy it?" Lucky lad this Tom is!