Iranian oil-tanker hit by missiles near Saudi, catches fire: Report
Iranian oil-tanker hit by missiles near Saudi, catches fire: Report
Oct 11, 2019, 01:51 pm
3 min read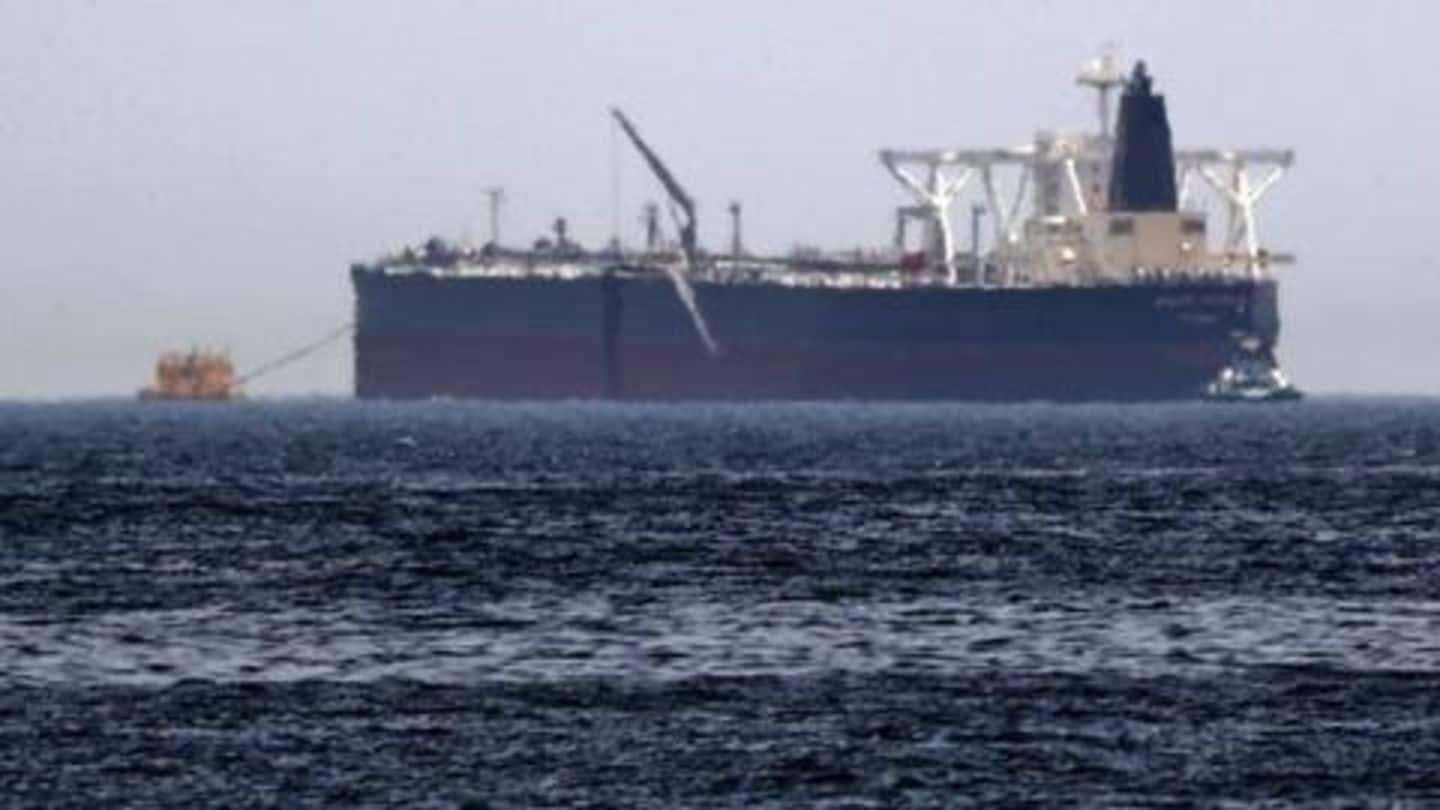 On Friday, Iran-owned Sinopa oil tanker caught fire off Saudi Arabia's coast after being hit by two missiles, the country's media reported. The attack caused an oil spill into the Red Sea. As per reports, all the crew members are safe. Meanwhile, the fifth fleet of United States Navy, which oversees the area, didn't comment on the incident, immediately. Here are more details.
Company which owns vessel denied reports of fire
The National Iranian Tanker Company (NITC), a subsidiary of the National Iranian Oil Company (NIOC), which owns the tanker, confirmed the incident. Reportedly, the vessel was attacked about 60 miles away from the Saudi port of Jeddah. However, NITC refuted reports of a fire. "There is no fire aboard the ship," NITC said, adding that people on-board are involved in repairing the damage.
Last month, Yemen rebels attacked Saudi's oil-processing facility
This latest incident is sure to increase tensions between regional foes Iran and Saudi. Just last month, state-run Saudi Aramco, which is crucial for global supplies, was hit by drone strikes. The attack adversely affected oil production and led to a price increase across the globe. Though Yemen's Houthi rebels claimed responsibility, the United States asserted that the attack originated from Iran.
Naturally, Iran has denied being involved in attacks on Saudi
In the last few weeks, the US has repeatedly accused Tehran of attacking oil tankers near Strait of Hormuz. But Iran has denied being involved in the attacks, despite the well-known fact that it supports Yemeni rebels. Accused of facilitating the attack on Saudi's oil facility, Iran's foreign ministry spokesman Abbas Mousavi said these "inappropriate comments in diplomatic context are incomprehensible and meaningless".
Earlier, MbS said war with Iran will affect everyone
Amid rising tensions, Saudi's Crown Prince Mohammed bin Salman said in September that his nation and Iran can't go to war. "The region represents about 30 percent of the world's energy supplies, about 20 percent of global trade passages, and about four percent of the world GDP (gross domestic product)," he said. He added that if these three things stop, the world will suffer.
Reportedly, Saudi reached out to Iran to diffuse tensions
With his statement, MbS hinted that Riyadh is in favor of a peaceful resolution. And a New York Times report, which was published last week, testified the same. The report said the Kingdom has asked Iraq and Pakistan to speak to Iranian leadership about dialing down tensions. Reportedly, the US' "lack of action against Iran" forced Saudi to look for "other options".