Historic London site to host PM Modi's 'Bharat Ki Baat'
Historic London site to host PM Modi's 'Bharat Ki Baat'
Apr 16, 2018, 01:21 pm
2 min read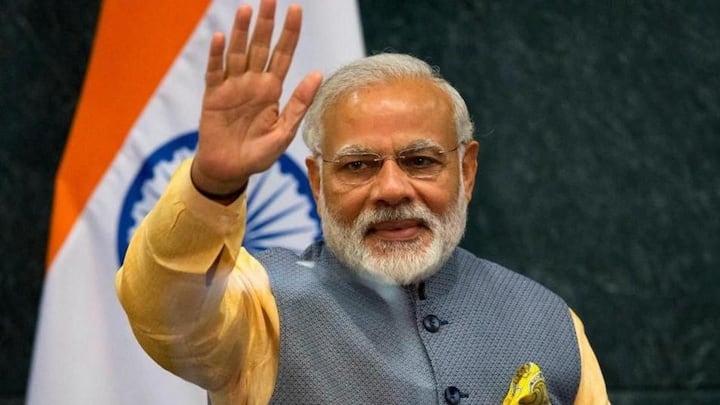 Prime Minister Narendra Modi's 'Bharat Ki Baat, Sabke Saath', a public interaction event in London will be held in the iconic Central Hall Westminster, an old Methodist church in Central London. The event, to be held at 5pm on Wednesday, is expected to be attended by over 1,500 people and will be telecast live. Here's more.
A brief history of the Central Hall Westminster
The Central Hall Westminster, opened since 1912, was erected as a meeting place for the public and the Methodist Church. Designed by architects Henry Vaughan Lanchester and Edwin Alfred Rickards, the building's iconic Great Hall was considered to be an engineering marvel of its time.
Central Hall Westminster is "steeped in history"
The venue for the interaction, according to its website, is "steeped in history" as a meeting place since the early 1900s. The Central Hall Westminster was where the first-ever UN meeting took place in 1946. The venue has also hosted historical figures like Mahatma Gandhi, Martin Luther King, Mikhail Gorbachev, Winnie Mandela. It also hosted composer Andrew Webber Lloyd's first public performance in 1968.
The event is expected to focus on policy, social issues
The event, which will see PM Modi answering questions, is expected to mainly focus on the theme of politics, policy, and other social issues. The interaction will give Modi a stage to showcase India on the global stage, while also giving him an opportunity to counter criticism against his government regarding the Kathua, Unnao rape cases, and the Opposition's charges of a 'flat economy'.